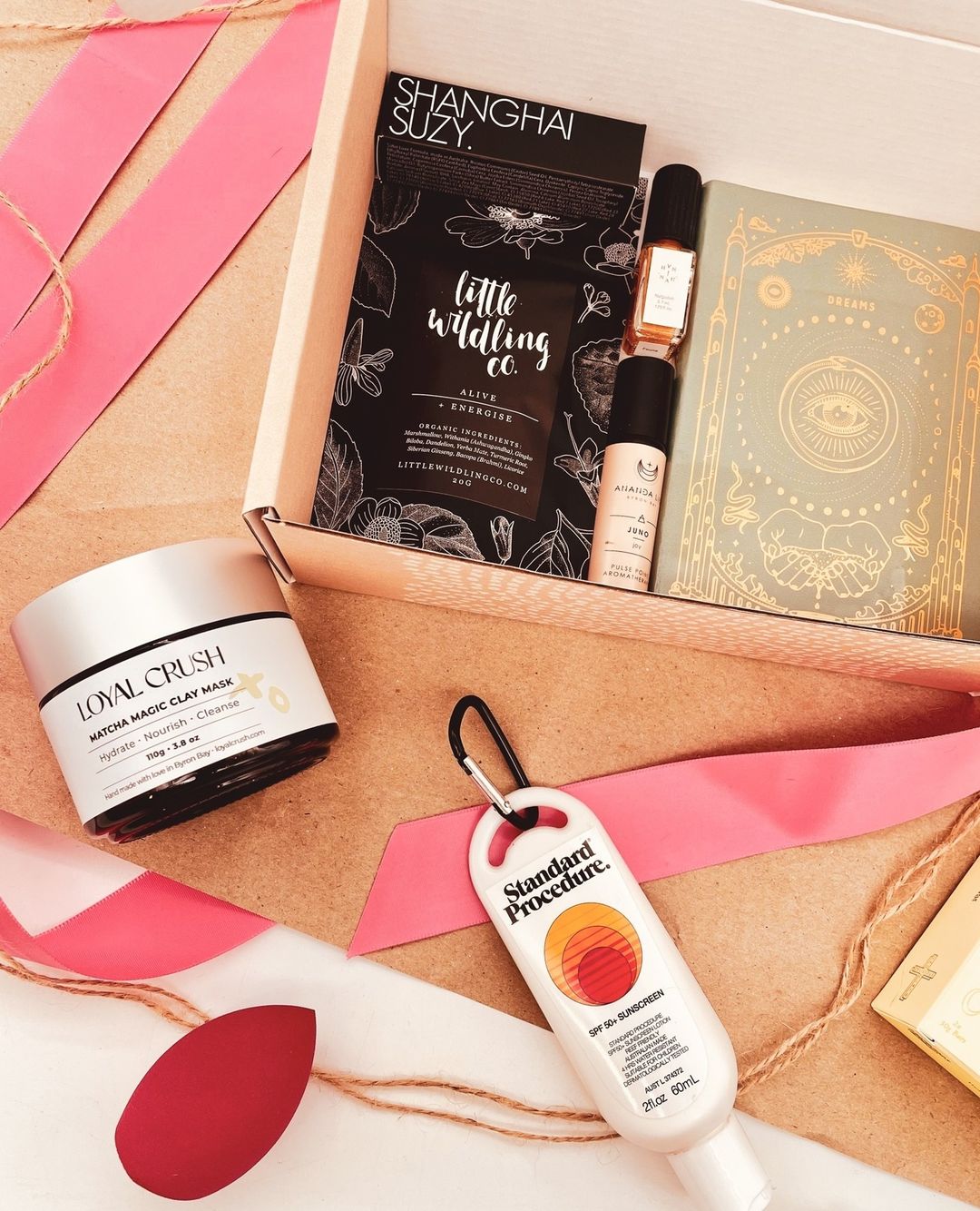 2022 Christmas Gift Guide
Stick around for a quick read to see our top cruelty-free Christmas picks for 2022.
Another year has rolled around and we're nearing the biggest gifting event (perhaps
season?
) of the year. And while gifting loved ones offers a chance for us to spread the love and highlight our gratitude and appreciation for others, often finding the inspiration for en ever-growing Christmas list leaves us panicked... Enter Loyal Crush...
Now we don't like to assume, but perhaps environmentally friendly, cruelty-free, all natural products have not quite reached your radar when brainstorming Christmas gift ideas (then again, you are here?!) but you've heard the expression (or rather our equivalent of said expression) "Why go out for a veggie burger when you have a veggie steak equivalent at home?" right? Same goes with gifting, why settle for something toxic and harmful to the planet when you have a world full of clean, safe and eco-friendly products to delve into? And who doesn't love a gift that serves as a gift in itself?
Since we here at LC like to keep things above board where animal testing, OTT packaging and lil nasty chemicals come into play, we figured we'd give you a round up of some of our favourite guilt-free Christmas gifts for 2022.
Get inspired now...
No.01 Spring Retreat Box By Loyal Crush
A carefully curated box featuring some of our favourite LC brands in both full size and miniature products for you to trial at home or gift to a friend. Consider it a little taster box of LC goodness inviting you into our beauty, health and wellness realm through our products.
No.02 Age Repair Prescription Kit By Grown Alchemist
The ultimate skincare regime bundled together, featuring Age-Repair formulations created with advanced targeted active ingredients to visibly re-texturise and smooth facial skin. Suitable for all skin types. this five-piece set contains phyto-peptides, stem cells and bioactive botanicals that rejuvenate your complexion and restore youthful, healthier-looking skin.
No.03 No. 04 Bois de Balincourt Luxury Perfume Gift Set By Maison Louis Marie
A romantic scent, layered with long-lasting family memories, made up of a sandalwood fragrance with a dominant cedarwood and sandalwood accord that's supplemented by a spicy cinnamon nutmeg complex with an earthy vetiver note. Coming in a perfume oil, eau de perfume and candle all boxed together beautifully to give you the most decadent, luxurious Christmas gift.
No.04
Rose Quartz Gua Sha
By Orchard St
For Love, Peace & Harmony... A special Rose Quartz stone representing universal love, peace, healing and nourishment shaped into a beautiful representation of the ancient beauty tool, the Gua Sha. The perfect self-love tool to gift a girlfriend this year that comes with special healing powers like bloating reduction, skin detoxification and collagen production.
No.05 Daily Rituals Deck By Eunoia Soul Rituals
A special deck of unique affirmation cards beautifully designed by Eunoia Soul Rituals. Both made and designed in Australia with the intention of adding meaning, ritual and guidance to your everyday life these cards - if you let them - have the ability to transform your mindset and attract an abundance of wealth into your life.
"
Have yourself a cruelty-free Christmas!

"