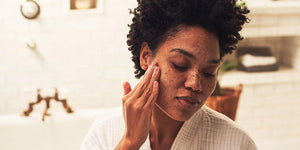 Masks
Taking the time to apply a mask and leave it on for a set amount of time, while it creates its magic, is the ultimate in self-care.
THE EDIT
Discover The Benefits Of Mindfulness: Meet Chibs Okereke, Meditation Teacher And Burnout Coach
Chibs Okereke is a meditation teacher and burnout coach who has dedicated his life to helping individuals overcome stress and burnout through mindfulness practices. Chibs is a graduate of the Unive...
Read more