Bath Soaks
The health benefits of a good bath soak are many and include easing tension and stiffness in aching joints. Healing salts like Epsom salts contain minerals and nutrients sore bodies adore, so there is every excuse to enjoy some time for self to rest, recuperate and regenerate.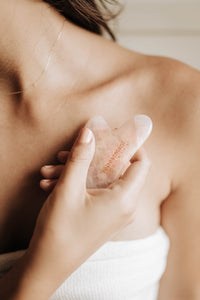 THE EDIT
Discovering the Perfect Gua Sha Gemstone for You
<p>Gua Sha, an ancient healing technique originating from traditional Chinese medicine, has gained popularity in recent years for its numerous benefits for the skin and overall well-being. On...
Read more