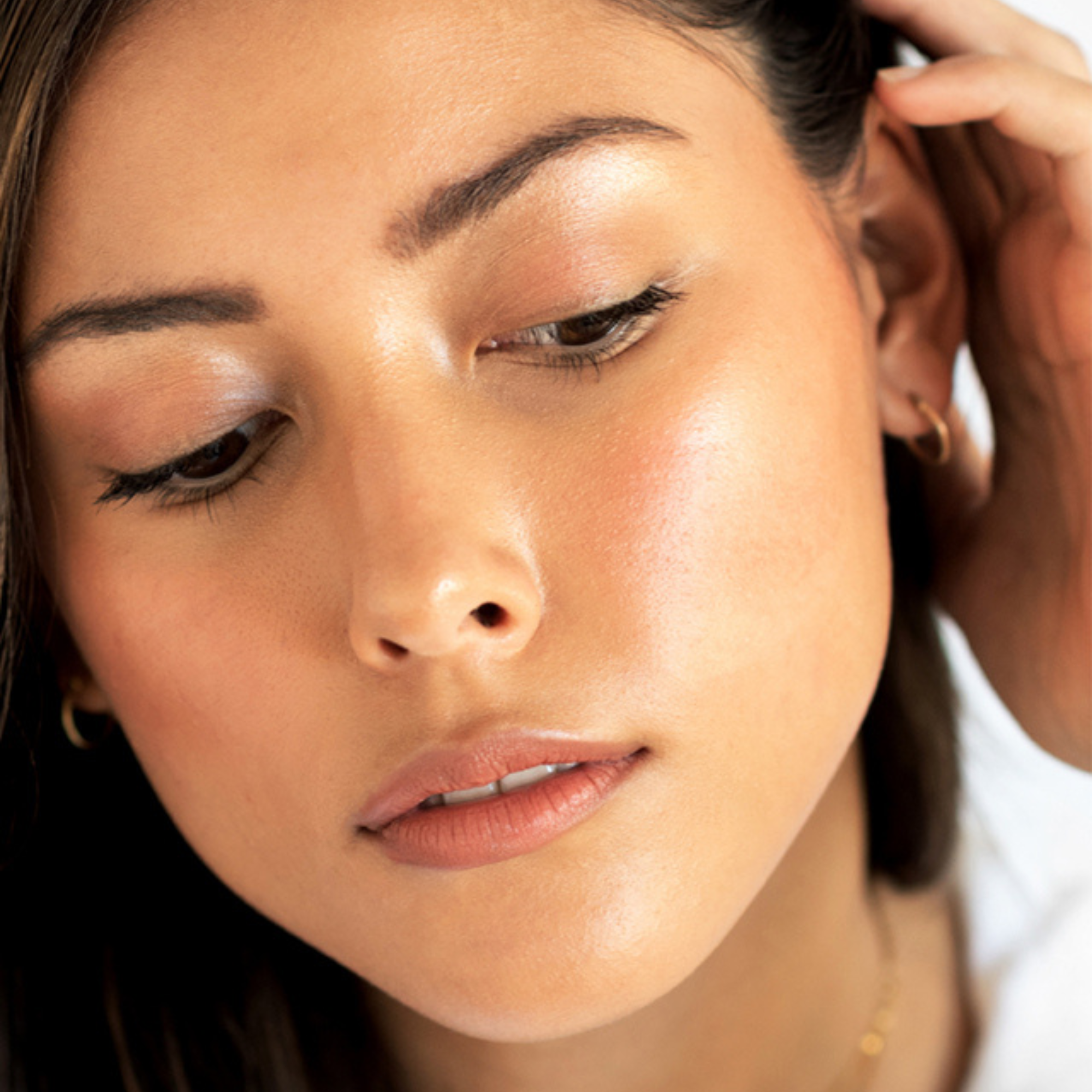 5 Basic Makeup Tips
Makeup is an art that can transform the way we look and feel about ourselves.
Whether you're a seasoned pro or a beginner, there are a few key tips that can help you enhance your natural beauty and achieve a flawless, beautiful look. In this article, we'll explore 5 key makeup tips that everyone should know.
Start With A Clean Canvas
Before you start applying any makeup, it's essential to start with clean skin. This means washing your face with a gentle cleanser and applying a moisturiser that suits your skin type. If you have oily skin, opt for a lightweight, oil-free moisturizer. If you have dry skin, choose a heavier, more nourishing moisturiser. Natural oils are great for dry skin - especially in winter! Starting with clean, moisturised skin will help your makeup go on smoothly and last longer throughout the day.
Top tip: If you're using an oil-based makeup then also use an oil-based moisturiser. If your makeup is water-based then use a water-based moisturiser. Mixing water and oil doesn't work and your makeup will lose longevity.
Match Your Foundation to Your Skin Tone
One of the most important makeup tips is to choose the right foundation for your skin tone. When choosing a foundation shade, it's important to consider your skin type and the level of coverage you want.If you have oily skin, opt for a matte finish foundation that will control shine. For dry skin, choose a hydrating foundation that will provide a dewy finish. If you're unsure about your skin tone, visit a makeup counter or store and ask for a professional consultation.
Tip tip: Powders can be drying so are best for oily skin.
Enhance Your Eyes
The eyes are one of the most important features to enhance when doing makeup. Start by applying a neutral eyeshadow all over the lid, followed by a darker shade in the crease to add depth. Then, apply eyeliner to define the eyes and finish with mascara to make the lashes stand out. Don't forget to curl your lashes first to open up your eyes and make them appear bigger.
Top Tip: Applying eyeliner after eyeshadow will ensure it stays more vibrant, rather than the powder going over the top and making the eyeliner dull.
Add a Pop of Colour to Your Cheeks
Blush can instantly brighten up your complexion and give you a healthy, youthful glow. When applying blush, smile to find the apples of your cheeks and apply the product in a circular motion. Choose a shade that complements your skin tone and don't be afraid to build up the intensity gradually.
Top Tip: For dry skin go with a cream blush to create a dewy finish. For oily skin, use a powder blush for extra staying power.
Finish with a Lip Colour
Finally, complete your makeup look with a lip colour that suits your style and personality. If you prefer a natural look, opt for a tinted lip balm or a nude shade. For a bolder look, try a bright or dark lipstick.
When applying lipstick, start by outlining your lips with a lip liner to prevent the colour from bleeding. Then, apply the lipstick and blot with a tissue to remove any excess product.
These 5 key makeup tips will help you achieve a flawless makeup look that enhances your natural beauty. Remember to start with a clean canvas, match your foundation to your skin tone, enhance your eyes, add a pop of colour to your cheeks, and finish with a lip colour that suits your style. Perfect!
"
Starting with clean, moisturised skin will help your makeup go on smoothly and last longer throughout the day.

"