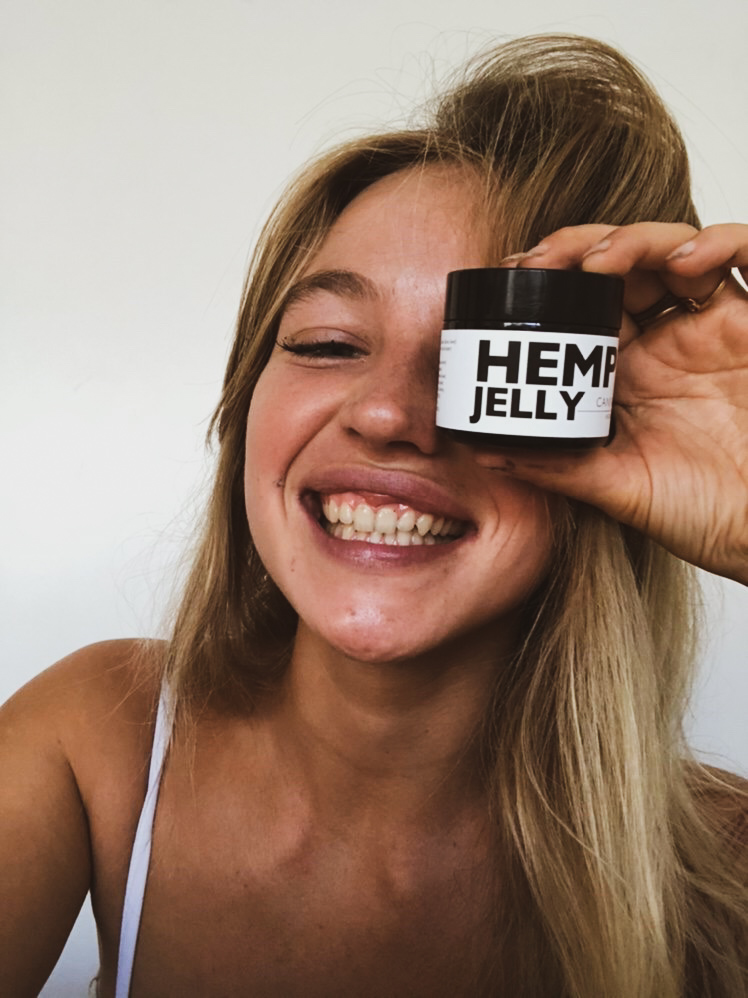 6 WAYS TO IMPROVE SKIN IN WINTER
It's easy to change up your wardrobe during the winter season, just layer on an extra sweater and a scarf to keep you warm and cozy.
But have you switched out your winter skincare yet?
Light moisturisers are great for summer but the cold air, dry indoor heat and low humidity levels of winter call for a nourishing skincare routine that deeply hydrate and help prevent sun spots and premature aging. Using natural and organic ingredients during the winter months can help lessen any inflammation and skin sensitivity caused by dry winds that can parch your skin.
Shake up your winter skincare game with these top tips to keep your face smooth and supple all year round.
Your regular soapy cleanser might be great at removing dirt and oil for squeaky clean skin. However, during the parched winter season it could exacerbate dry skin. Regular cleansers which contain foamy or soapy ingredients can overly dry out your skin.
Avoid using any harsh ingredients in your cleansers and opt for a gentle oil-based cleanser that gets rid of every bit of dirt and residue while leaving it supple and soft.
Switch To A Cleansing Oil
The EUNOIA Goddess Cleansing Oil is a blend of organic oils that nourishes the skin and removes all traces of makeup and dirt. With its natural concoction of calendula, marula, and camellia oils to thoroughly clean and quench your skin all winter long. These natural oils improve hydration and reduce signs of inflammation.
Moisturise Damp Skin
What's the secret to locking in your moisturiser? Applying on damp skin is key to making sure your moisturiser is locked in. The ideal time to hydrate your face is within 5 minutes of getting out of a hot shower. Lightly pat any water off your face and apply your moisturiser to sustain every drop of hydration and allow it to penetrate your skin.
For the ultimate dry skin therapy, the Province Apothecary Protecting + Restoring Face Balm keeps your skin protected against rough skin and dryness with its beeswax and borage seed oil formulation. This unscented balm reduces the appearance of dark spots, boosts collagen production, and can help prevent wrinkles. The brightening and toning properties diminish hyperpigmentation and sunspots to hydrate and soften even the driest skin.
Weekly Exfoliating
The major cause of dry patches and itchy skin is the accumulation of skin cells that dry out. As humidity levels decrease significantly during the winter, less moisture causes your skin to completely deplete from hydration. This is where exfoliation is ideal to prevent dry patches from the dry winter air.
Buff away dead cells to reveal healthier skin with Fat And The Moon Face Paste. This corn-based scrub perfectly balances exfoliation with hydration to banish dry patches and reveal softer skin. The trick is to gently exfoliate twice a week as part of your winter skincare routine to keep your skin supple and glowy.
Restore Moisture Serum
To protect from dryness and premature ageing, a serum will keep your skin hydrated even on the coldest, driest winter days. With the cold climate comes sun spots, loss of collagen, fine lines, and parched skin, so give your skin a moisture boost with a serum packed with anti-oxidants.
Incorporate the Retreatment Botanics Restore Serum into your day and night winter skincare routine with its potent concentration of ingredients to target your skin concerns.
For maximum results, apply before your moisturiser to allow ingredients to penetrate skin cells for promising results. The organic and natural face oil elixir absorbs into the skin quickly to fill out fine lines and wrinkles for long-lasting moisture.
Overnight Mask
If you want to wake up to beautiful, soft skin, indulge your skin with a deeply nourishing sleeping mask which includes replenishing oils to help the skin hold on to moisture throughout the night.
These richly nourishing oils are lightweight with natural emollients to purify the skin from inflammation. An overnight mask works wonders for supple skin right as you wake up!
Replenish your skin for up to 8 hours a night with the Cannabella Hemp Jelly. This multi-purpose skin repair/healing balm can be used as an overnight mask and lip balm with its blend of oils including unfiltered Hemp seed oil and vitamins E and A. Its dense formula contains anti-inflammatory properties to protect against dry, parched skin.
Winter Sunscreen
Just because it's cold out doesn't mean you shouldn't wear sunscreen. The sun's harmful UV rays can still cause damage to your skin even under the dark winter clouds. You don't want to age your skin by skipping out on sunscreen. The easiest way to keep SPF in your routine is with minerals in makeup that offer the same coverage of SPF 15 for UV protection.
To cover imperfections while also protecting against sun damage, the Scout Cosmetics Crème Compact Foundation prevents sun damage that can cause sun spots, premature ageing, fine lines, and loss of collagen. Infused with natural ingredients to boost collagen production for a radiant complexion.
"
For the perfect winter skincare routine, LOYAL CRUSH offers some of the cleanest products from some of your favourite brands.

"