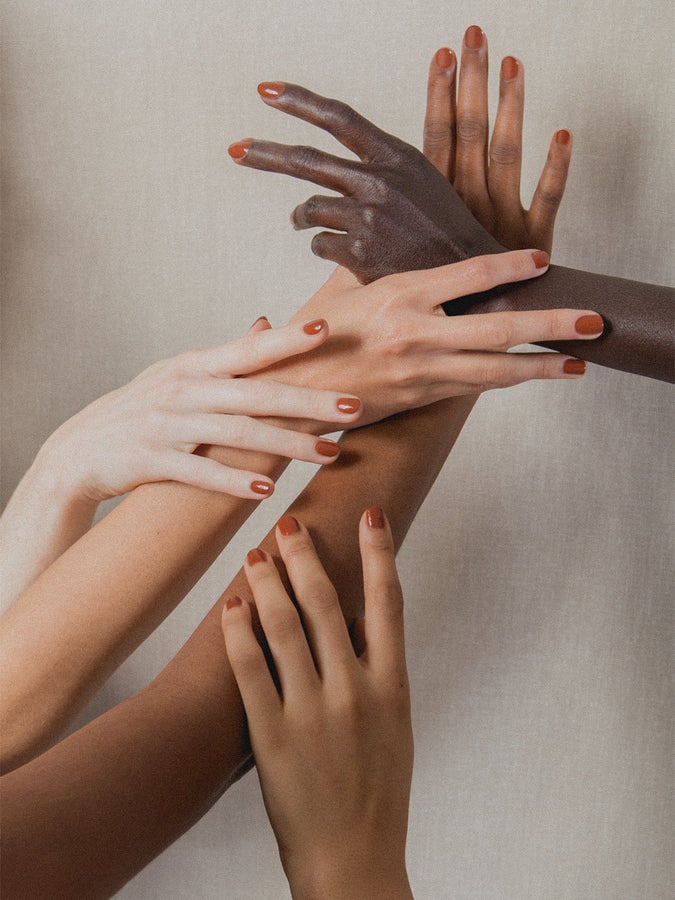 About J.Hannah
Los Angeles-based brand
J.Hannah
is a beautiful conception of art, natural beauty and immaculate style. Beginning with jewellery design, they have now branched out to not only adorn your hands with timeless rings and bracelets but also with the finest cruelty and toxic-free nail polish. Gone are the days of chemical nasties to tantalise your fingertips J.Hannah's planet-friendly formulas are conscious creations inspired by the elements with an array of neutral, grounding shades to choose from.
Founder and designer Jess Hannah Révész leads the way with her desire to explore a holistic approach to sustaining a responsible business and brand. In line with our values at Loyal Crush, J. Hannah has a strong focus on sustainability; remaining transparent about their processes, how things are made and, more importantly, why they are made are critical values they are constantly evaluating. Not just for fast fashion or beauty but designing considered pieces and products created to last. Their family-owned and operated manufacturing facilities are located in downtown L.A.; here, they practice environmental and ethical methods in all production areas as an ongoing effort to uphold what Jess considers a critical level of accountability within the industry. Using recycled water and materials (even diamonds), working with manufacturers who ensure safe working conditions for their employees, and sourcing locally whenever possible are all ways that make J.Hannah stand apart from many other big-name brands on the market.
In 2016 Jess decided to expand the J.Hannah offering with a line of nail polishes. As a self-confessed nail biter, she discovered that having cute nails helped curb that impulse, but couldn't find a range of nuanced colours that matched her ethics or her wardrobe, so she took it into her own hands, literally. She fondly refers to her hands as handscapes, appreciating these bodily tools as a blank canvas to embellish. Drawing ideas for each colourway from various walks of life, pigments from an artist's palette, organic shapes and shades from the natural world to modern-day culture, urban architecture and contemporary craft. The latest collaboration with the Metropolitan Museum of Art is an example of connecting with like-minded muses. We love the MET Mini Set, designed in conjunction with the 'About Time' Exhibition, which delves into the drive behind historical fashion moments and style evolution. The set features four new exclusive colours, including Talisman and Deco, two fabulous glitter-based polishes, and their signature pearl-hued Akoya, a subtle hue that delicately catches the light.
Wearing J.Hannah is an opportunity to play with colour and experiment with different versions of self-expression. All their nail polishes are made to complement a look, a mood or a season. A gem within the world of clean beauty, it is refreshing to try something unexpected like the earthy Saltillo, the deep olive-toned Eames or the desert sand of Dune, of which they currently donate 100% of their profits to a rotating list of Human Rights Organisations.
Foster your individuality with their ever-growing, high-quality polishes that you can shop with us here.
"
J.Hannah's planet-friendly formulas are conscious creations inspired by the elements with an array of neutral, grounding shades to choose from.

"