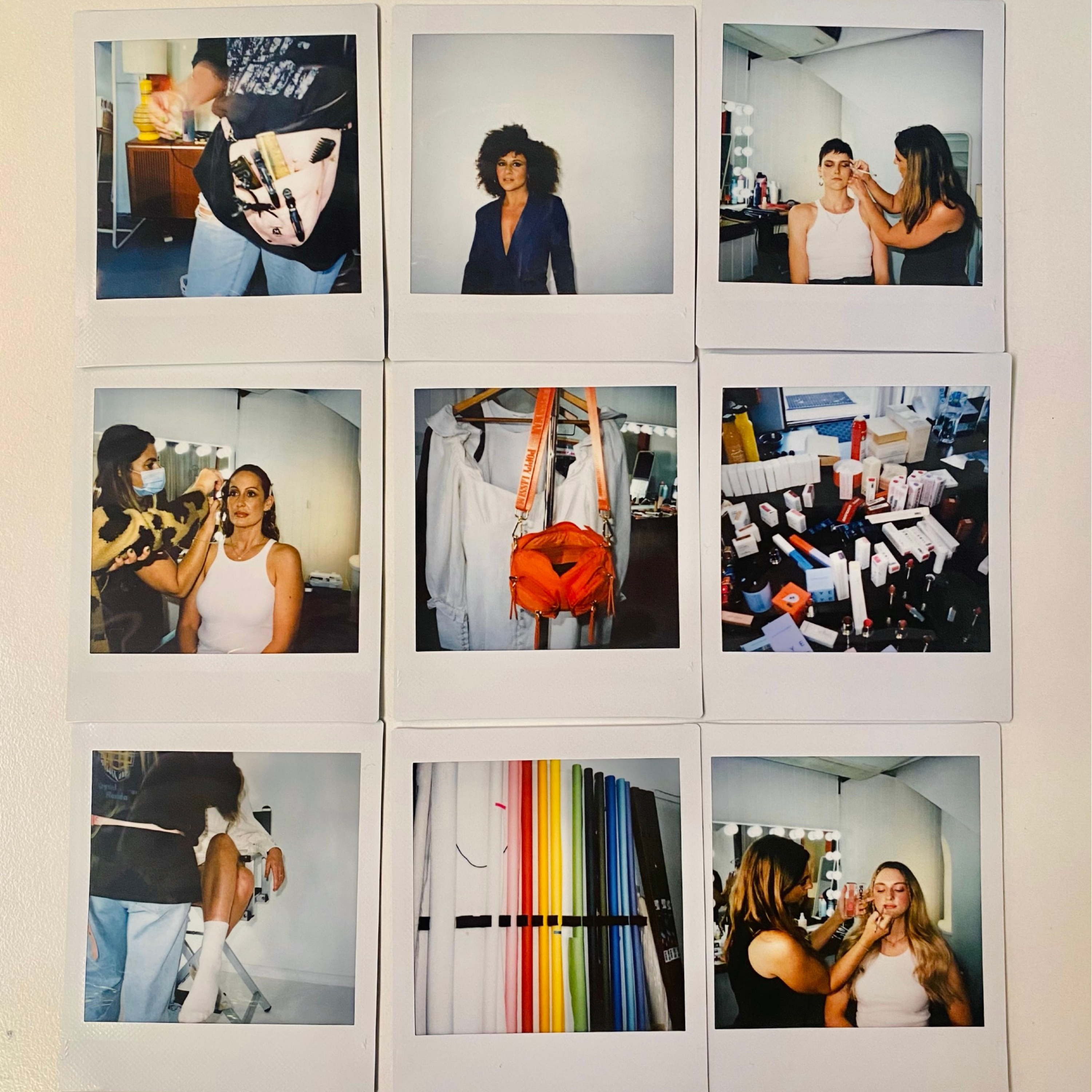 Backstage With LC
Lights, camera, croissants, make-up, action!
We at Loyal Crush adore our shoot days out in the studio. A frantic, yet equally magic day, ran off high-vibe music, triple-shot coffees and the addictive sound of the shutter click, flash on repeat. With Spotify cranked high and crew running around snapping polaroids and switching dresses, hair & make-up glow stations function simultaneously in front of a rolling camera behind the scenes.
And tables upon tables sit adorned in accessories and palettes of make-up, whilst models' bras hang randomly over spotlights in the distance. In short, the epitome of dramatic photoshoot energy. But we wouldn't change a thing.
Come with us, visually, behind the scenes of our Winter Beauty Campaign of 2022.
"
Let the good times roll...

"