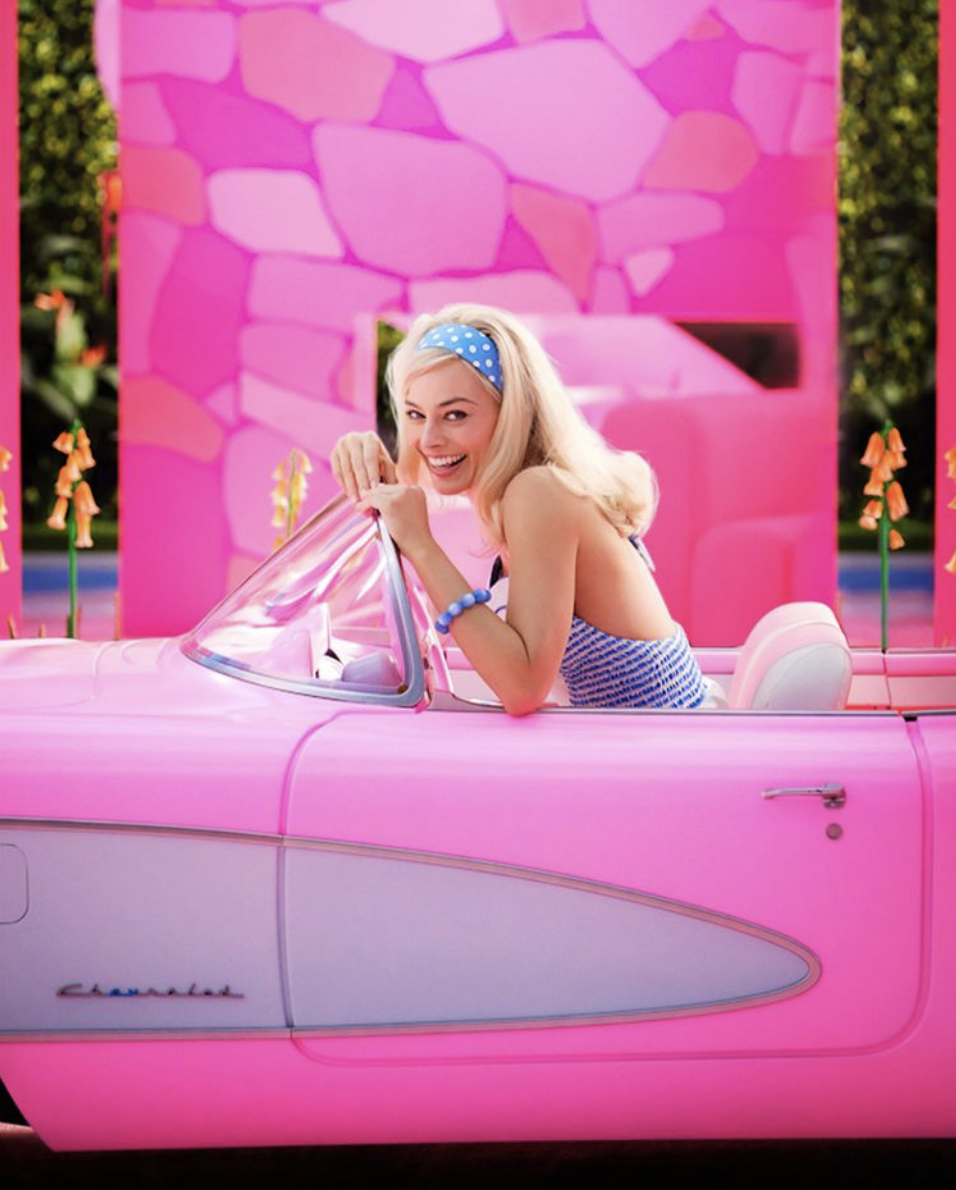 Channel Your Inner Pink Princess & Embrace Barbiecore
Step into a world of whimsy and unabashed femininity as we dive into the fabulous Barbie trend of pink makeup. Inspired by the iconic doll's signature colour palette, this trend celebrates all things girly, fun, and glamorous. Whether you're attending a special event, experimenting with your everyday look, or simply want to unleash your inner pink princess, this blog post will guide you through the enchanting realm of Barbie-inspired makeup. Get ready to embrace your playful side and indulge in the pink paradise!
Pretty in Pink: Foundation and Complexion Achieve a flawless, doll-like complexion by starting with a foundation that matches your skin tone. Opt for a lightweight formula with a dewy finish to enhance your natural glow. When it comes to blush, embrace rosy hues to achieve a youthful and flushed look. Think soft pinks or brighter shades for a bolder statement. Apply blush to the apples of your cheeks for that fresh-faced Barbie glow.
Check out our pretty-in-pink Barbiecore collection
Eyes that Mesmerise Elevate your eye makeup game with shades of pink that will make your eyes pop. Experiment with pastel pink, rose gold, or even vibrant fuchsia on your eyelids. Create depth by adding a touch of mauve or plum in the crease. Amp up the drama with fluttery, voluminous lashes using a lengthening mascara or opt for flirty, doll-like false lashes. Complete the look with a touch of shimmery pink eyeshadow on the inner corners of your eyes to brighten and add that extra sparkle.
Lips that Pout Barbie's iconic pout is a staple of the trend. Embrace various shades of pink for your lips, ranging from soft baby pink to vibrant bubblegum or even a bold hot pink. Choose a lip color and finish that suits your style and personality, whether it's a matte liquid lipstick, a glossy lip lacquer, or a creamy lipstick. Top it off with a touch of clear lip gloss to enhance the plumpness and add an irresistible shine.
PHOTO: GETTY IMAGES/INSTYLE
PHOTO: WARNER BROTHERS
Glow, Glitter, and Highlight No Barbie-inspired look is complete without a touch of shimmer and glow. Apply a radiant highlighter to the high points of your face, including the cheekbones, bridge of the nose, and cupid's bow. Choose a highlighter with a subtle pink undertone for that ethereal Barbie-like glow. For an extra touch of magic, add a dusting of fine pink glitter on your cheekbones or eyelids to make you shine from every angle.
Nail the Barbie Manicure Extend the pink fantasy to your fingertips with a Barbie-inspired manicure. Opt for pastel pink shades, go for a vibrant hot pink, or add some glittery accents for an extra playful touch. Experiment with nail art, such as polka dots, stripes, or even tiny Barbie decals, to truly embrace the theme. Don't forget to finish with a glossy top coat to achieve that flawless, salon-like finish.
Indulge your girly side and immerse yourself in the playful world of Barbie-inspired makeup. From a flawless pink complexion to mesmerizing eyes, a perfectly pouted pink lip, and a radiant glow, this trend allows you to channel your inner pink princess with confidence and style. Embrace the magic of Barbie's world and let your imagination run wild as you create looks that are as fun and glamorous as the iconic doll herself. Remember, in the world of pink makeup, the possibilities are endless. So go ahead, play, and let your inner Barbie shine!
"
Embrace the magic of Barbie's world and let your imagination run wild as you create looks that are as fun and glamorous as the iconic doll herself.

"
Playful Pinks
Get into the Barbiecore trend with cruelty free pink palettes.