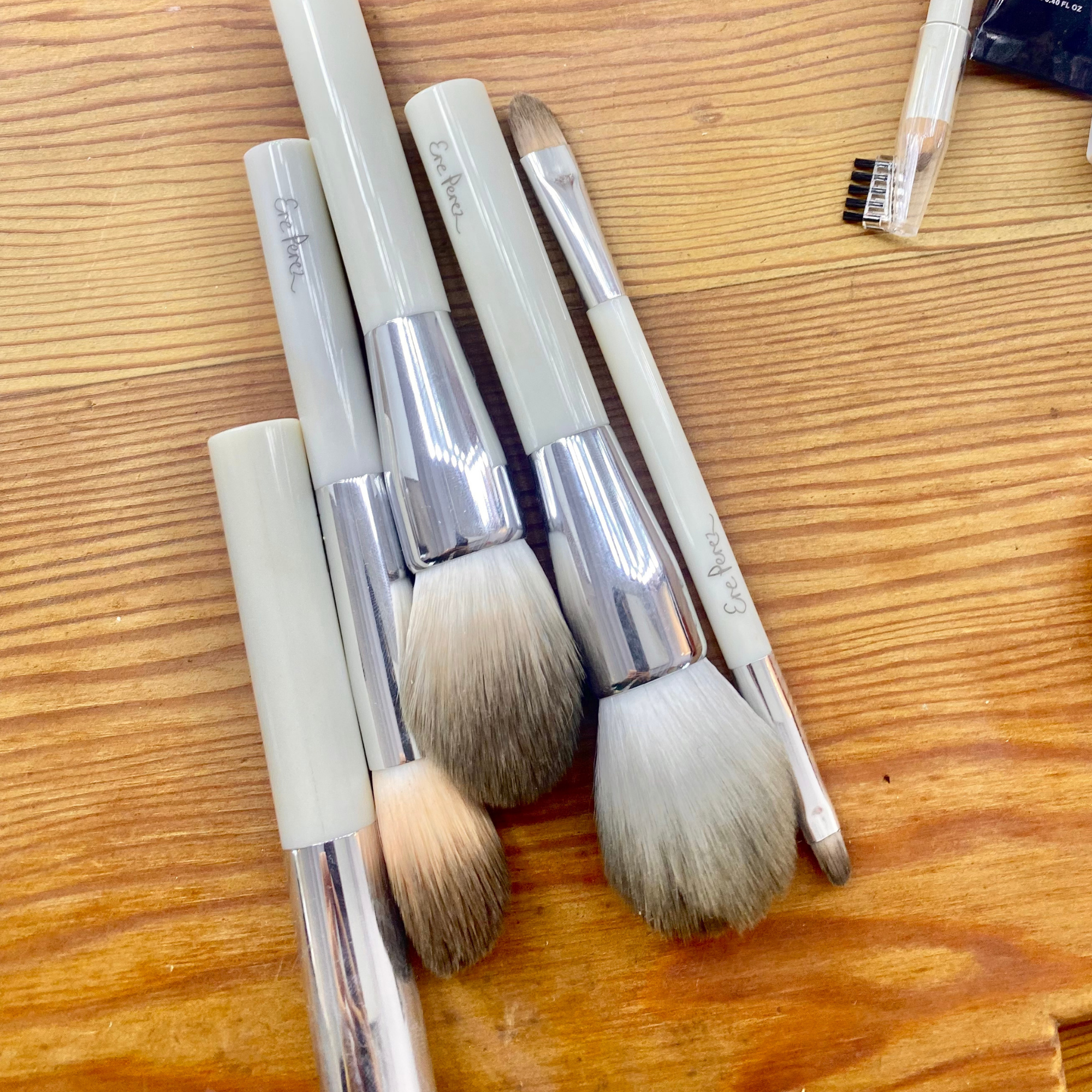 Contouring In Your 50s
As your skin naturally ages, it is essential to adapt to its changing needs; whether it is switching to age-defying skincare, upping your SPF application or learning new make-up techniques, there are many areas to be aware of - contouring is one of them. This trend is unique compared to many other makeup fads; it creates a defined yet natural look that you can evolve with age, just as you do. From Jennifer Aniston to Jane Fonda, we take inspiration from all kinds of women who are empowered by embracing maturity and making it work for them. We have a few tips to guide you to the most gorgeous version of you yet!
Believe it or not, SPF becomes even more of a saving grace as we get into our 50s; our skin has had greater exposure over time, so it is far more susceptible to sun spots and pigmentation. This is your first step if you are going fresh-faced or full glam. It is essential and should always be the last step of your skincare routine. The
Grown Alchemist Natural Sunscreen is SPF30
and keeps skin intensely hydrated as well as protected from UVA, UVB and infrared rays. The cute yellow packaging doesn't hurt either. Remember, safeguarding from harmful environmental factors will play a big part in maintaining your skin's health and, ultimately, a more youthful glow. It will leave a subtle dewy finish that you can blend with your preferred shade of
RCMA liquid foundation
to achieve a soft base layer. Apply with a damp sponge across the face and neck for an even colour.
Starting with contouring in your 50s, the basic principles are the same; lighter shades will highlight features and bring them forward, and darker shades will cause areas to push back and appear less pronounced.
Understanding your face shape will alter how you contour and highlight drastically. If you have a narrow face or hollowing cheeks, you need to dial down on the contrast aspects and adjust how you angle your darker contouring. To create the appearance of a more lifted, fuller cheek, you should begin your contouring a little higher up. With the RCMA 5 Part Series Highlight & Contour Palette, gather a little of the darker shade on a tapered brush and start by your ear line. The Ere Perez All Beauty Brush is an excellent option for this stage. Using the correct tools at the proper stages in the contouring process is as important as the products themselves; otherwise, you could lose your desired definition or have a messy blend. Subtly sweep the brush upwards at a horizontal angle so you can taper and blend easily. Contouring the jawline is another easy but powerful way to take years off you. Work against gravity and great a straight line from your jaw to your chin, lifting upwards. This RCMA palette is perfect for mature skin as its matte texture sits smoothly whilst having a deep and effective pigment for all things contouring.
When applying blush and highlighter, try not to smile (only when putting it on, of course!); this will diminish the natural fine lines and wrinkles that come with any expression. Keep a relaxed face and gently apply blush high up on your cheeks in a soft C-shaped motion; then, it will sit firmly on the skin's surface. With the same
RCMA Contouring Palette
, use the lighter two shades to accentuate your best features. Illuminate around your eyes with the
Ere Perez Eco Vegan Line & Blend Brush
; the smaller head will allow a more precise application. Sweep around the eye bone, underneath, and a little dab in the corners to widen the appearance of the eyes. Another trick is to use the darker shade in the palette as an eye shadow, look straight ahead and sweep another soft C-Shape over your lids and lash line. Finish with the
RCMA No Colour Powder
dusting to set your makeup perfectly without adding any shimmer or shade. Let it set for a couple of minutes before brushing off any excess with the
Ere Perez Multipurpose Brush
.
Ta-da, welcome to feeling fabulous in your 50s.