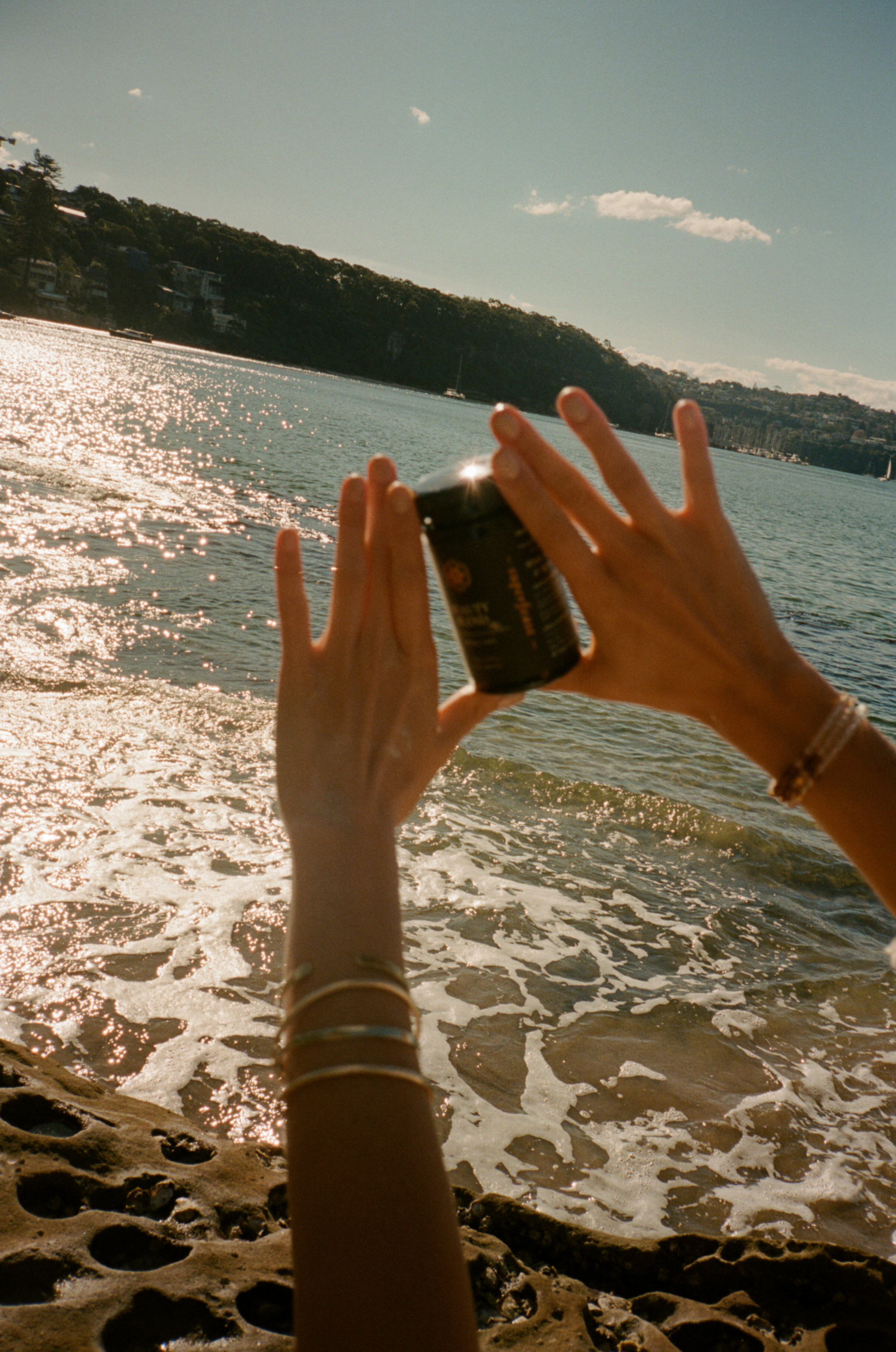 Curated Gifts for Support and Love
As our beloved Byron Bay goes through it's second week of lockdown, and we watch our friends in Sydney and Melbourne experiencing long stay-at-home stretches we are reminded that it is more important then ever to treat our loved ones to wellness gifts that will lift their spirits. Helping to unwind and de-stress should at the very top of everyone's to-do list, and we want to ensure our friends & family are looking after themselves!
We have compiled a list of thoughtful products, tonics and wellness products that make an excellent thoughtful gift for a loved on or yourself.
Every purchase comes with a free Affirmation card to encourage wellbeing, peace or success, and $1 goes back to a charity of your choice.
1. INCENSE
Combining all of natures finest, including fruits, roots, stems, branches, flowers and leaves, these thoughtfully created incense sticks use Ayurvedic principles to leave you feeling light and centred.
The Temple Incense Sticks are a #LC favourite, with its sacred meditative blend of Himalayan Cedar, White Sage and Frankincense Resin.
2. QUARTZ BEAUTY STONE
A beauty tool with ultimate therapeutic benefits. This face massage stone encourages radiant, healthy skin. Crafted with authentic clear quartz, the luxurious tool adjusts to the natural contours of your face to sculpt & lift.
By gently massaging over your skin, it stimulates lymphatic drainage and kickstarts micro-circulation. Based on the Chinese technique of Gua Sha, make this part of your beauty routine and receive anti-ageing benefits and a natural facial lift!
3. IMMUNE ELIXIR
Bringing together ancient herbs like Pau d'arco (assists in reducing inflammation) and Cat's Claw (aids the immune system and help with inflammation) creates a potent tonic with anti-microbial power.
Native Gubinge, which is full of vitamins & antioxidants, joins Echinacea to drive back infection. Resistance is strengthened by the great Traditional Chinese Medicine rejuvenator of Qi, Astragalus.
4. ABUNDANCE CANDLE
Set your intention with a candle for abundance. Infused with lemongrass essential oil, a swirl of lemon verbena and a bold finish of cedar wood, vanilla and musk.
The Abundance Candle is made with love and crystal magic. Each crystal has been infused in wax during the creative process and then added to the candle so the maximum benefit of these magical crystals can be enjoyed. The candle is made with a soy blend wax and all fragrances and wax used is vegan friendly.
5. MAMA JOURNEY PACK
Create the ultimate morning ritual with this bundle pack.
Use the ritual tools in your Mama Journey Pack, pull a card from your Daily Rituals Deck & soak up mindful morning moments.
Included is a specially formulated oil blend, created to restore skin elasticity, Mama Oil deeply nourishes skin before, during and after pregnancy. Australian Jojoba Oil and Cocoa butter provide lasting hydration and a natural, grounding scent. It contains Apricot kernel oil, Arnica and Vitamin E to help prevent and reduce the appearance of stretch marks.
Fragrance-free, this oil is safe to use from head to toe during pregnancy.
6. VENUS RITUAL BATH SOAK
A gorgeous combination of soothing salt, flower petals and essential oils the Venus Ritual Bath Soak is a luxurious soak for 'self'. A Rose Quartz stone is included, the stone of universal love, which can be dropped in your bath or kept nearby.
This soak can be used any day, but with Friday being the day of Venus this soak is the perfect precursor to a beautiful weekend.
7. LILLY PILLY LIP BALM
This all-natural tinted lip balm has a pale pink hue and adds the perfect shade of colour while also moisturising lips. Can also be used as a cheek and eye stain.
With a hint of Bulgarian Rose, our signature blend of 100% natural and safe-for-lips ingredients comes in a zero waste compostable tube. It will quickly become your multi-purpose best friend for looking naturally fabulous.
8. LUXE BODY OIL - VENUS
Indulge your skin in a specifically formulated blend of organic oils to hydrate, nourish, and repair skin.
Take your senses on a mystical journey with our combination of exotic essential oils that have a earthy, woody, floral and fresh fragrance.
Using oils of Sandalwood, Ylang Ylang, Bergamot, Frankincense, Rose Geranium and lemon, this oil is a deep dive into wellness. Using a specialised blend of 6 carrier oils loaded with vitamins, minerals, and antioxidants the Luna Luxe Body Oil will restore your skin in the most luxurious and natural way possible.
Specially formulated for quick absorption, so no overly oily feeling - just deep skin nutrition with the added benefits of gorgeous aromas.
A beautifully versatile essential for all skin types.
9. REISHI MEDICINAL MUSHROOM
Highly regarded in Eastern medicine, Reishi mushrooms are considered a powerful immune herb with the ability to help ease stress. Used for hundreds of years for the treatment of infections and to help lessen fatigue, Reishi is considered to have many other benefits that support the immune system and overall health. Reishi mushrooms may also support liver, kidneys and lungs, cardiovascular function and a happy mood!
Superfeast blends are extracted with care ensuring the viability and purity of the product. This careful extraction leads to a high quality, high performing blend for optimum results.
A 100% pure herbal medicine that contains no fillers or preservatives, just loads of good herbs that promote health and vitality.
"
Helping to unwind and de-stress should at the very top of everyone's to-do list, and we want to ensure our friends & family are looking after themselves!

"
Body & Bath Products
The best body and bath products to create a luxurious spa experience at home. Discover candles scents, bath soaks and body oils for your next pamper session.