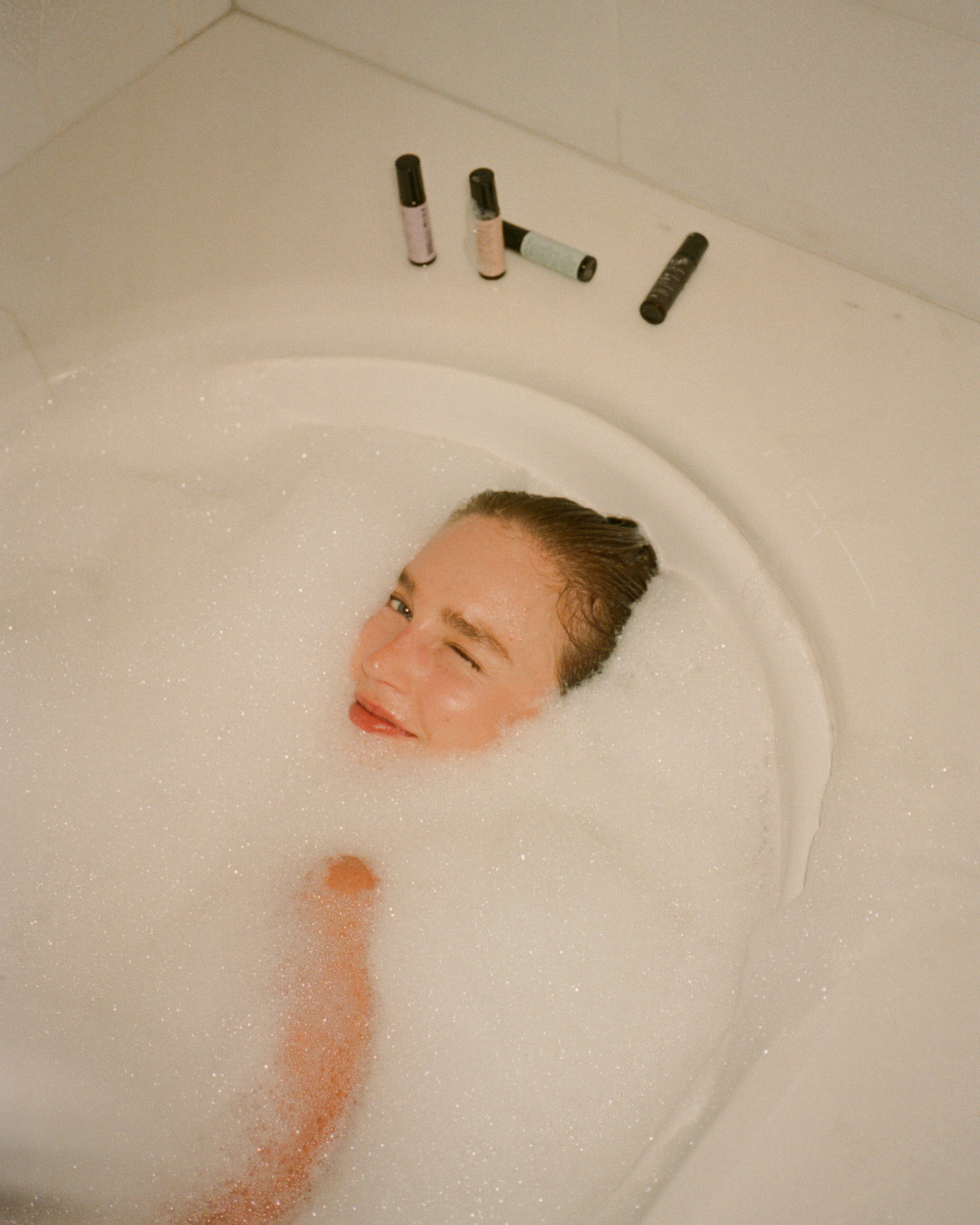 Essential Ritual Oils for Meditation and Self Love
Meditation is becoming increasingly popular as more individuals become aware of the health advantages associated with regular practice. Meditation requires increasing awareness, narrowing one's attention, or just sitting motionless and relaxing the mind and body for some. With plenty of benefits that come with meditation, using scents and essential oils can improve your experience to soothe your mind and body. Essential oils may be a wonderful addition to your meditation because it focuses on relaxation and calming your mind. Using a specific scent can elevate your mood, balance emotions, and calm your overstimulated mind.
These top essential oils can be found in some perfume oils and ritual oils to help with stress, tension, anxiety, and depression that are particularly useful when meditating.
Lavender
Lavender has a long history of being used to relieve tension and anxiety, and it is still one of the most popular essential oils for promoting relaxation. The scent of lavender essential oil has been shown to reduce anxiety and tension just by breathing it. The Eunoia Perfume Oil – Meditation contains a mix of lavender, rosewood, bergamot, and ylang-ylang oils for a fresh and uplifting aroma. This perfume oil can be used alongside your meditation session or as an everyday refreshing scent.
Frankincense
Frankincense is regarded as one of the most effective essential oils for meditation. It has several medicinal qualities that are thought to be useful to the skin and respiratory health, as well as the mind. Several studies have shown that frankincense helped alleviate depressed thinking and improve memory. The Indie Rose Ananda Body Oil contains a combination of frankincense, rose geranium, patchouli, and myrrh for a calming sensation. This blend of oils will help to regulate the mind, reduce tension, and improve the energy and immune system when used to help relax the nervous system.
Ylang Ylang
One of the most exotic-smelling essential oils, ylang-ylang is also one of the best for meditation. The sweet floral scent is delicate yet powerful for meditation use. Ylang-ylang is ideal for decreasing anxiety, lower blood pressure, and inducing relaxation while also help to boost your mood. The Ananda Life Aromatherapy Pulse Point Roller in Numa is blended with ylang-ylang, clary sage, lavender, geranium, and cedarwood to uplift your body and mind for meditation.
Sandalwood
Sandalwood essential oil offers several mental health benefits, including improving symptoms associated with alertness and attentiveness. Several studies have shown that the scent of sandalwood can help reduce anxiety. With a mix of rose geranium, sandalwood and jojoba oils, Indie Rose Ritual Oil is ideal to be fully present at the moment with your meditation session. This invigorating blend of oils can boost mental alertness while also promoting emotional stability and positivity for peaceful meditation.
Chamomile
Chamomile essential oil is most well-known for its ability to reduce anxiety, promote relaxation, and create an overall relaxing environment. It's commonly used to promote a restful night's sleep. The Ananda Life Aromatherapy Pulse Point Roller in Harmonia offers a blend of chamomile, lavender, and cedarwood for a calming meditation session. If your mind is always racing, applying this to your pulse points will ease stress levels and soothe your senses.
With so many essential oils that can improve your meditation experience, incorporating them into your practice is simple! Using either an essential oil diffuser or applying a perfume oil infused with the essential oil on your pulse points can help enhance your meditative experience for the better!
"
Essential oils may be a wonderful addition to your meditation because it focuses on relaxation and calming your mind.

"