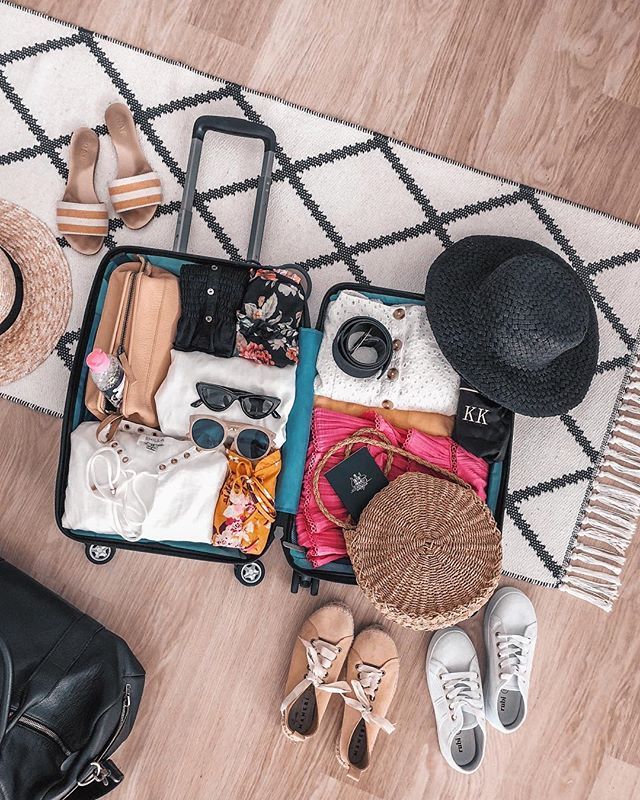 Bon Voyage! Essentials For Your European Holiday
Embarking on a European holiday is an exciting adventure filled with new experiences and breathtaking sights. Amidst the thrill of planning your itinerary, it's essential not to overlook the importance of packing the right beauty essentials. In this blog, we'll guide you through the must-have skincare, makeup, and perfume items to ensure you look and feel fabulous throughout your European escapade.
Skincare Staples for a Radiant Glow
While traveling, it's crucial to maintain a consistent skincare routine to keep your skin healthy and glowing. Don't forget to pack travel-sized versions of your favourite cleanser, moisturiser, and serum. Look for multi-tasking products that offer hydration, protection, and brightening properties to combat the effects of changing climates and long flights.
Effortless Makeup Essentials
Achieve a flawless and natural look with a streamlined makeup kit for your European adventure. Opt for a lightweight foundation or tinted moisturiser, a versatile palette with neutral eyeshadows, a waterproof mascara, and a long-lasting lip stain. Remember, the goal is to embrace a fresh and effortless look while allowing your natural beauty to shine through.
Signature Scents for Unforgettable Memories Perfume is a wonderful way to enhance your travel experience and create lasting memories. Choose a signature scent that captures the essence of your European journey. Whether you prefer floral, citrus, or woody notes, a well-chosen fragrance will transport you back to the beautiful destinations you visit, evoking nostalgia and encapsulating your adventure. Shop your favourite travel sized Eau de Parfums
Sunscreen: Your Skin's Best Friend
Regardless of the season or your destination within Europe, sunscreen should be a non-negotiable item in your beauty arsenal. Shield your skin from harmful UV rays by packing a broad-spectrum sunscreen with a high SPF. Remember to reapply regularly, especially if you'll be spending time outdoors exploring picturesque European landscapes or relaxing on breathtaking beaches. Find the best sunscreen with Standard Procedure
As you prepare for your European holiday, don't overlook the importance of curating a well-thought-out beauty essentials kit. Prioritise skincare products to keep your skin healthy and radiant, opt for effortless makeup that enhances your natural beauty, select a signature perfume that captures the essence of your journey, and most importantly, never forget to pack sunscreen to protect your skin from the European sun. With these essential items in tow, you'll feel confident, beautiful, and ready to create unforgettable memories during your European escapade.
It's crucial to not only choose the right beauty essentials but also consider the sizes of the products you pack. Remember, you'll need to adhere to the liquid restrictions enforced by customs at airports. To avoid any inconvenience or confiscations, opt for travel-sized or sample-sized versions of your favourite skincare, makeup, and perfume items. Many brands offer convenient travel-sized options, allowing you to pack your essentials without any hassle. By selecting the appropriate sizes, you'll breeze through customs and have all the beauty products you need to look and feel your best during your European adventure.
Bon voyage and happy travels!
Shop Your Favourite Travel Items
Discover the ultimate travel collection, carefully curated to meet all your beauty needs on the go. Jetset in style!