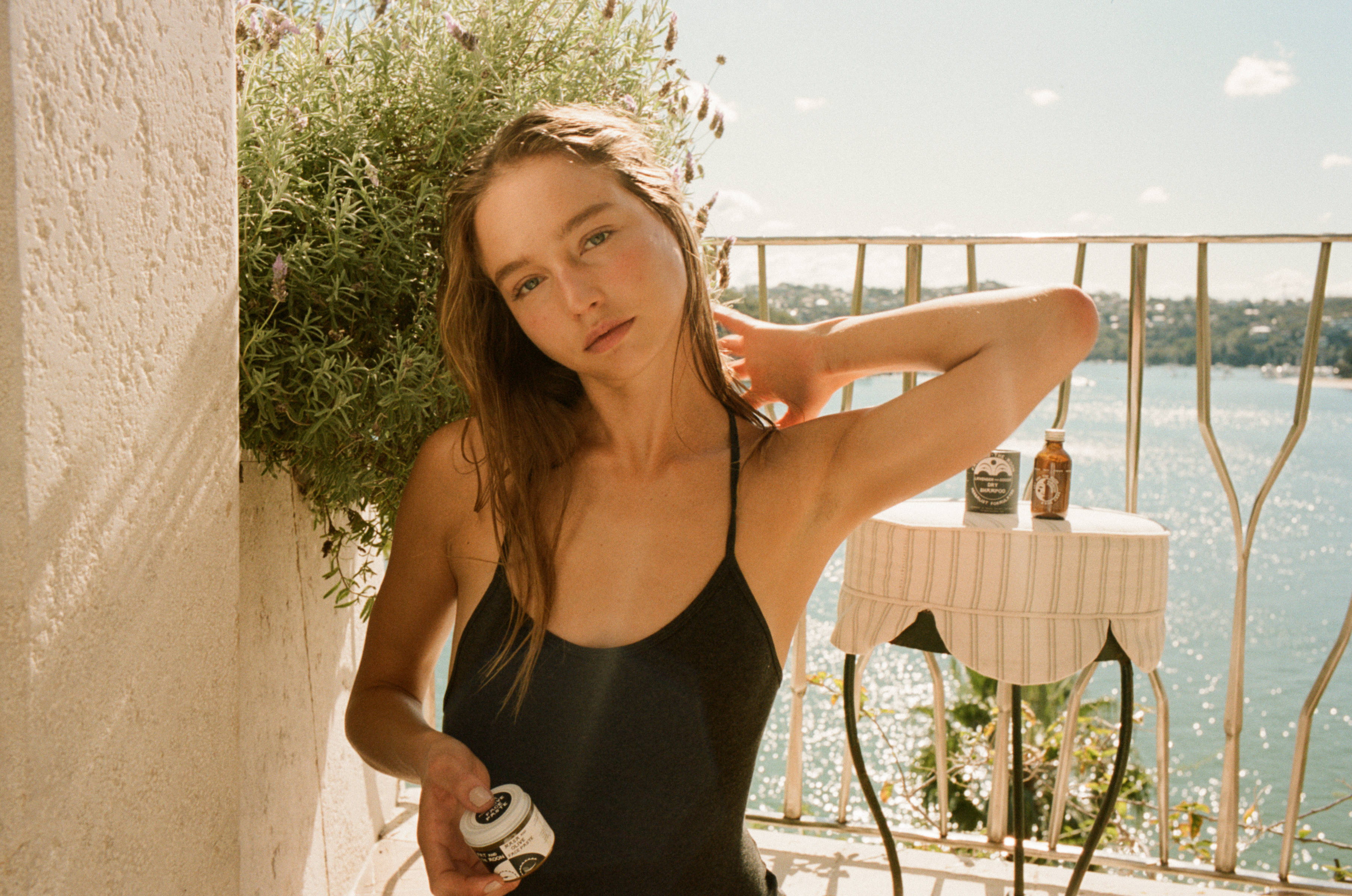 Five Steps To Healthy Hair
Maintaining healthy hair requires a little bit of research and experimentation. Not one product suits all, we have different needs, dry, frizzy, oily...and depending on the time of year, sometimes all three! Keeping up with gym routines, ocean swims and daily life, it is easy to get a little frazzled and feel like you either have no time to wash your hair or are maybe even washing it too often. We are here to help you find that sweet spot of maintenance, without damaging your precious locks or avoiding the shower altogether!
Choosing a neutral shampoo that works for a daily wash is key to avoid stripping and drying out your hair. There is an old Parisian trick to super shiny hair too….washing it twice. Tried and tested here at Loyal Crush and we can confirm it does the trick. The initial wash removes the grease, dirt and oil - any build up really, then the second allows for the nourishing properties of the shampoo and conditioner to be fully absorbed. We are loving the scent of the Grown Alchemist Shampoo, it is fresh with clean scents of Sage and Black Pepper. If you have a sensitive scalp, we suggest the Fat and The Moon Day to Day Shampoo, a little bit goes a long way with this one, with all natural ingredients that turn into a gentle and soothing lather.
Treating your hair with a rich conditioner is essential with de-tangling and protecting from straw-like split ends. We would always suggest matching your shampoo and conditioner if you can, as they are designed to be used together, with ingredients that complement each product. The Grown Alchemist Conditioner helps strengthen and protect, packed with Vitamin C and Bush Tomato which coat each strand in natural antioxidants that leave it feeling silky and shiny. The Fat and the Moon No Nasties Day to Day Conditioner is better for conditioning twice a week, its rich formula allows for less frequent use. All organic and natural, this product is great for hair with a lot of body that is prone to knots.
Depending on the season, your hair can dry out more than usual, so in the winter months we suggest using a mask on a weekly basis - a great Sunday night ritual to get your week off to a lustrous start. Wash and towel dry your hair and layer through generously, wrap up and leave for as long as you like, the longer the better! Our Malia Watermelon Hair Mask smells good enough to eat and will give your hair that much needed deep hydration. If you are ever strapped for time but need a quick refresh then an all natural dry shampoo such as the Fat and the Moon Dry Shampoo keeps grease at bay and leaves a clean lavender scent as if you just washed your hair that day. The perfect addition to your handbag for an on-the-go wash!
Our Hair Care Recommendations
Hair care that includes powders and sprays, shampoos and conditioners to get those locks lustrous again.