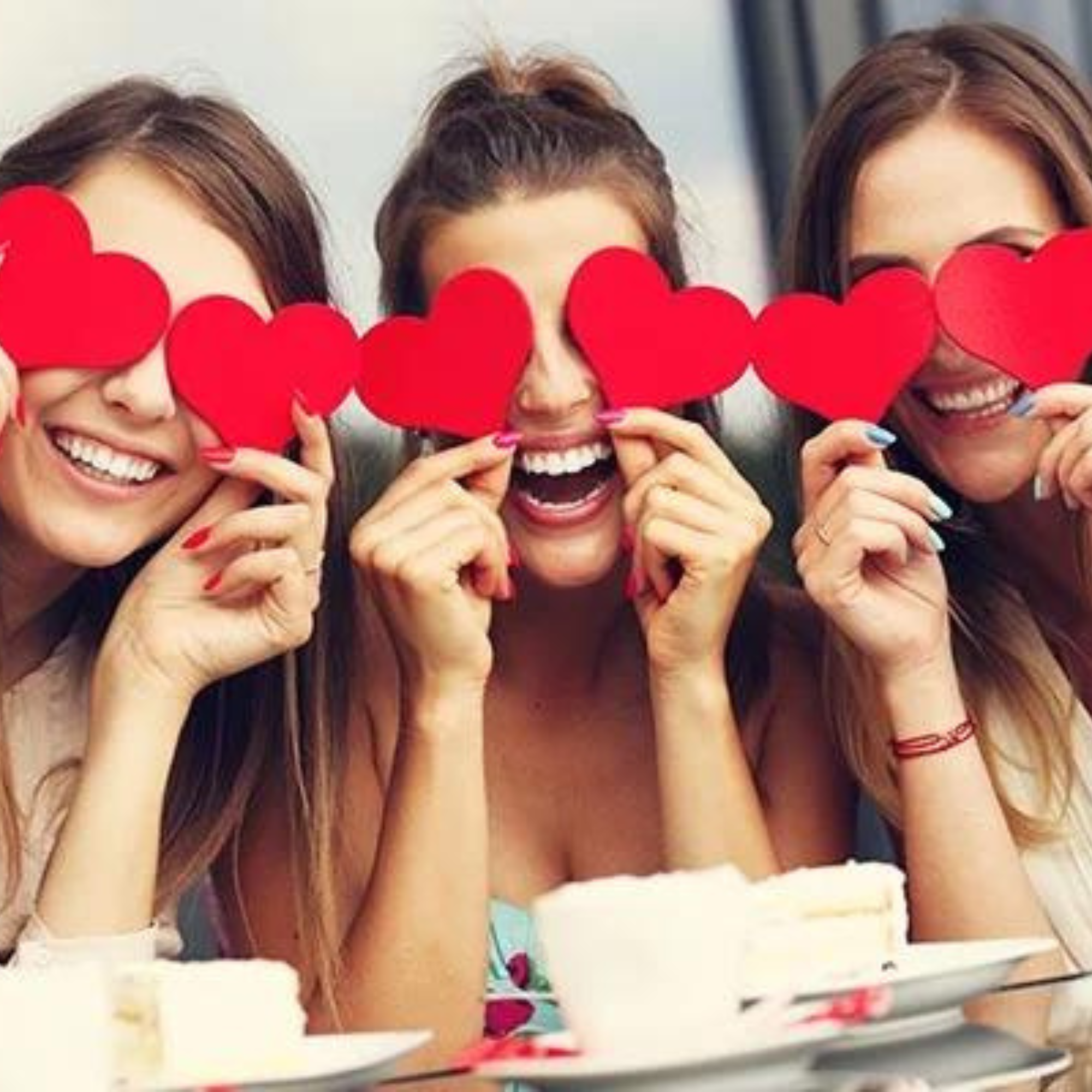 Fun Things To Do This Valentines With Your Girlfriends
Valentine's doesn't mean your love is solely preserved for your significant other. Spending quality time with your closest girlfriends and sharing the joy that friendship brings is a lovely way to spend this upcoming holiday. Platonic relationships play a big part in our well-being and personal lives; what would we do without those hour-long phone calls to our besties or reminiscing on some memorable girls' night's outs? Celebrating female bonds is beautiful, so let's prepare your Galentine's plans.
A self-care session with your friends will guarantee a fun-filled time with plenty of opportunity to slow down and catch up. Set up an at-home spa with a bunch of your favourite products so you can pamper in comfort together. Pop open a bottle of bubbles and cheers to companionship through thick and thin, or make it a detox daytime do and juice up your favourite seasonal greens as a refreshing treat.
A few beauty essentials to stock up on will keep your BBFs feeling renewed and spoilt, like the Dope Skin Co Antioxidant Acai Clay Mask. Infused with Kakudu plum and watermelon extract, this healing formula not only smells delicious, it works to gently purify and brighten your skin with magical antioxidants and organic botanical ingredients. Seal in the goodness with some post-face mask hydration; the Eye of Horus Seven Seed Sacred Oil is a nutrient-rich face elixir that gives you a smooth and soft complexion. Finish up with a nail salon situation; the J.Hannah collection has a gorgeous selection of natural, toxic-free polishes for you and the girls to choose from for a clean mani-pedi. Their Mini Set is perfect if you want to try a few different shades. Throw on a classic rom-com and let the laughter begin.
If you and your girlfriends like getting out and about, hiring bikes for the day is a fun way to venture outdoors and see some sights. Whether you go exploring for a secluded beach or cycle around the city, its a convenient and enjoyable way to get from A to B. Plan a little itinerary for your day out, maybe check out a gallery or two, browse the shops and book your favourite spot for a ladies lunch. Having your friends tell you to buy that dress or not and have a good old-fashioned natter over a delicious meal, what could be better!
A creative spin on Valentine's this year is to get stuck into a class or two with your gal pals. Cooking classes are becoming increasingly popular; aside from learning a wide range of recipes, you will also be able to cook up a storm at home with your newfound skills for your next dinner party. Food is always a great way to connect with your loved ones; whether it's finding out how to cook up gourmet pasta dishes from scratch, spice things up with a lesson on a traditional Indian curry or rolling up some fresh sushi rolls, you will definitely cut down on paying for takeaways in the future! After learning some tricks, plan a girl's dinner where you can all put your expertise to the test, get competitive with a dish-off or try a potluck style party; a cooking class is a memorable and delicious experience to share together.
Doing something for someone else or a good cause is a fulfilling way to spend an afternoon or weekend with your friends. Volunteering means getting stuck in and putting aside your free time to give back to the community. Researching charities or causes that could use a few extra hands in your local area is a worthwhile activity this Valentine's Day. Animal shelters are always looking for extra hands, or you could sign up for a regular beach clean or spend time with the more vulnerable members of society, like the elderly, homeless or children with special needs. It will be a grounding experience and an opportunity to share the love you all have to give to those who need it the most.
"
Celebrating female bonds is beautiful, so let's prepare your Galentine's plans.

"