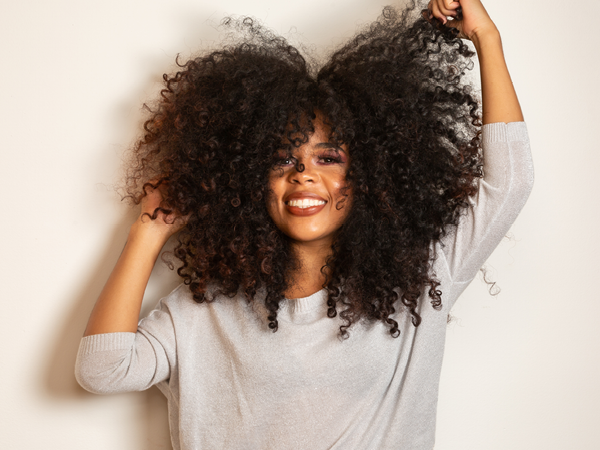 Hair trends can we expect to see in 2023
Every new year there are new trends and styles when it comes to hair. And thank goodness! We love the change and seasonality of hair and look forward to the new styles.
Australian hairstylists and fashion experts predict that 2023 will be the year of natural-looking, low-maintenance hairstyles that complement individual features and personal styles. In this article, we'll explore the hair trends we expect to see in Australia in 2023.
The Bob
The bob haircut has been a classic hairstyle for decades, and it's not going anywhere in 2023. This year's bob, however, will be more relaxed and natural-looking than in previous years. Think loose waves and textured ends, with a length that falls anywhere between the chin and the shoulders.
The bob is a versatile haircut that can be adapted to suit any face shape or hair type, making it a great choice for anyone looking for a low-maintenance but stylish haircut.
Curtain Bangs
Curtain bangs are a type of fringe that sweep to either side of the face, creating a "curtain" effect. This style is perfect for anyone looking to add some softness and femininity to their hairstyle. The key to achieving the perfect curtain bangs is to keep them long and feathered, with a length that falls just above the eyebrows.
Curtain bangs work well with all hair types and can be styled in a variety of ways, from sleek and straight to tousled and textured.
Natural Curls
Natural curls are set to be a big trend in 2023, with more and more people embracing their natural texture and opting for low-maintenance hairstyles that don't require excessive styling. The key to achieving natural curls is to use the right products and techniques to enhance your hair's natural texture. This could include using a curl-enhancing mousse or cream, diffusing your hair instead of blow-drying it straight, and scrunching your curls with your hands to encourage that 'messy' look.
Shaggy Pixie Cuts
The pixie cut is a timeless hairstyle that has been popular for decades, but in 2023 we can expect to see a shaggier, more textured version of this classic look. Shaggy pixie cuts feature choppy layers and textured ends, creating a messy, undone look that's both edgy and feminine. This style works well with all face shapes and hair types - just ensure you're prepared to cut off your long locks if you have them, as long hair can take time to grow back and can be a bit of a process to manage during the in-between stages.
Face-Framing Layers
Face-framing layers are a great way to add dimension and movement to your hair without sacrificing length. These layers are cut to frame the face, drawing attention to your best features and creating a more youthful, fresh look. Face-framing layers work well with all hair types, from straight to curly, and can be tailored to suit your individual face shape and hair texture.
Bold Colours
Bold, vibrant hair colours are set to be a big trend in 2023, with more and more people opting for bright, statement-making hues. From fiery reds to icy blues and everything in between, there's no limit to the colours you can choose from. The key to pulling off a bold hair colour is to choose a shade that complements your skin tone. Keep in mind, changing your warm, neutral or cool overtone (e.g. hair) can mean you have to change your wardrobe to match!
Hair Accessories
Hair accessories are set to be a big trend in 2023, with more and more people using accessories to add a pop of colour and interest to their hairstyles. From scrunchies and headbands to barrettes and hair clips, there are endless options when it comes to hair accessories. The key to pulling off this trend is to match your own style - think bright and vibrant or muted and low-key - depending on your dress sense.
"
Australian hairstylists and fashion experts predict that 2023 will be the year of natural-looking, low-maintenance hairstyles that complement individual features and personal styles.

"