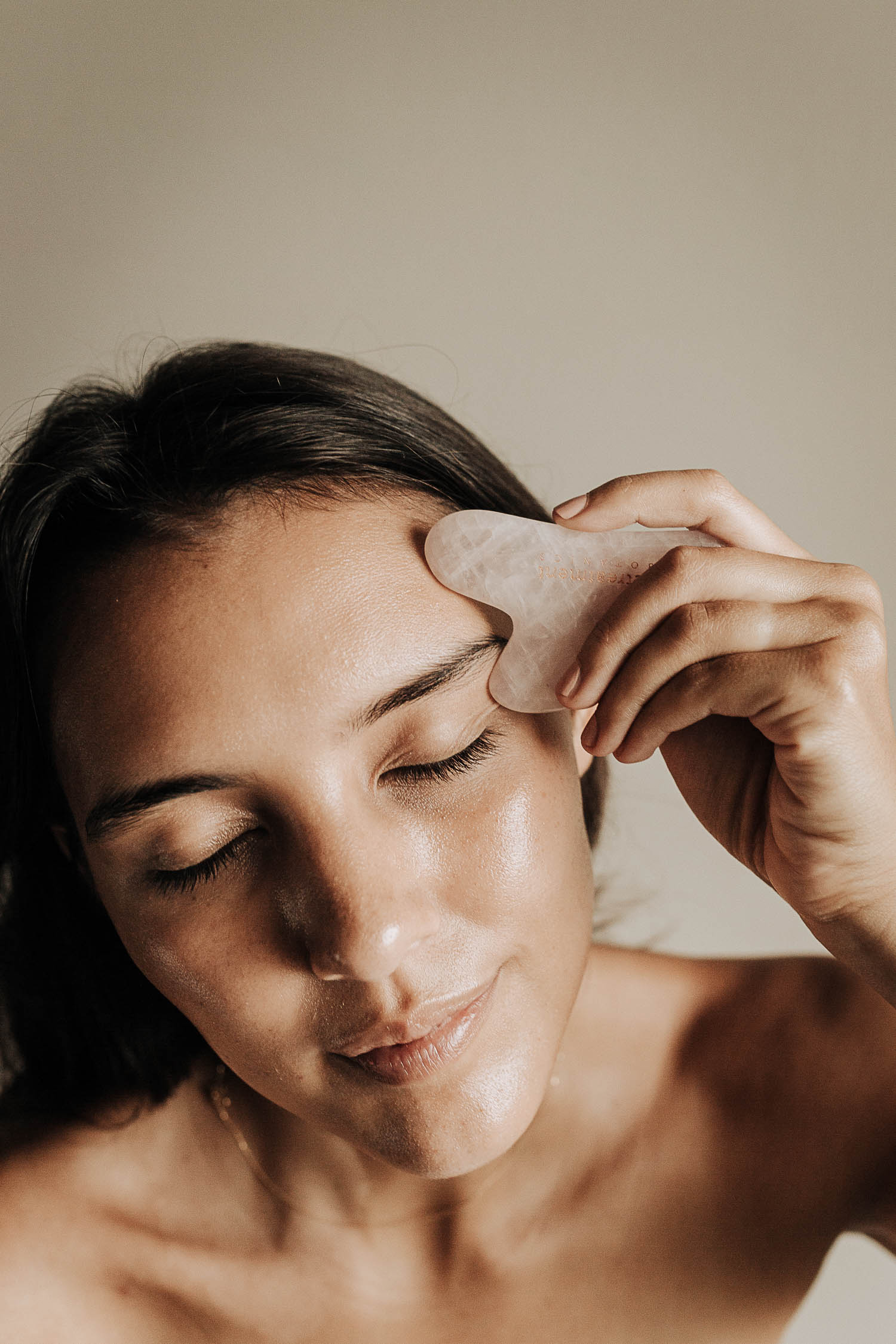 How To Achieve A Simple Morning Routine
Some days we wake up feeling more fresh than others, and some days it's more panda eyes than early rise! But by creating a simple, every day morning routine, we can prep our skin for the day ahead and reinstate a healthy glow in just a few steps.
There isn't a 'one type fits all' approach when it comes to skincare and it can be hard to find the right fit for your skin. But routine, in fact, does suit all!
Preparing a clear, dirt-free complexion will allow your skin to absorb the active ingredients in your product as effectively as possible. So rule number one is always - rain, hail or shine -cleanse your face thoroughly.
Start your mornings with the Dope Skin Co. AHA/BHA Cleanser, which will remove all potential dirt, make-up and excess oil that can rise to the surface overnight.The active fruit acids in the cleanser help brighten the skin's appearance by clearing out and tightening pores.
TIP: Follow this with a cream cleanser to reintroduce a little moisture. The Retreatment Botanics Radiance Cream Cleanser has a mixture of Aloe Vera and Sea Buckthorn which are both deeply hydrating and nourishing. Mix with warm water and rub evenly into skin before rinsing off with a damp face cloth.
Next, apply a simple toner which will aid in protecting the freshly washed layer of skin; acting as an active barrier to any bacteria. The Dope Skin Co. Collagen Tonic is known for reducing fine lines, too, as it is filled with the miracle ingredient Beta Glucan. Win, win! Use on a cotton pad and apply a small amount. This toner is ideal for those with more sensitive skin - the ultimate allrounder.
"
Preparing a clear, dirt-free complexion will allow your skin to absorb the active ingredients in your product as effectively as possible.

"
Always follow with your choice of either serum or face oil - or both - as your face is beautifully prepped post-toner to absorb the molecular actives; allowing them to sink to the deeper layers of your skin without being clogged by a barrier of thick moisturiser or sunscreen.
We love the Ere Perez Blue Cypress Face Nectar post-toner, as it is lightweight and perfect for everyday use. With only a few drops, it radically hydrates your face, adding a natural, dewy glow that we all desire. If you prefer something a little heavier in texture, the Province Apothecary Hydrating Face Serum has a thicker oil consistency that delivers a truly radiant result.
To complete your morning routine, The Grown Alchemist Age Repair Moisturiser is rich in both Vitamin E and White Tea antioxidants, making it an excellent shield from free radicals and pollution that naturally get absorbed by exposed skin in everyday life. TIP: Don't forget to apply to your face and neck!
Follow with a generous application of SPF (never, ever an option without) and you are ready to take on whatever the day throws at you! This thorough but easy routine is the ideal base for your make-up routine. We suggest that if it seems hard to remember, then write a simple list in the order of application on a pretty pink post-it. Stick it to your bathroom mirror and it will be ingrained in no time!
Start With A Cleanse
Find your favourite cleanser to start your morning routine with a bang.