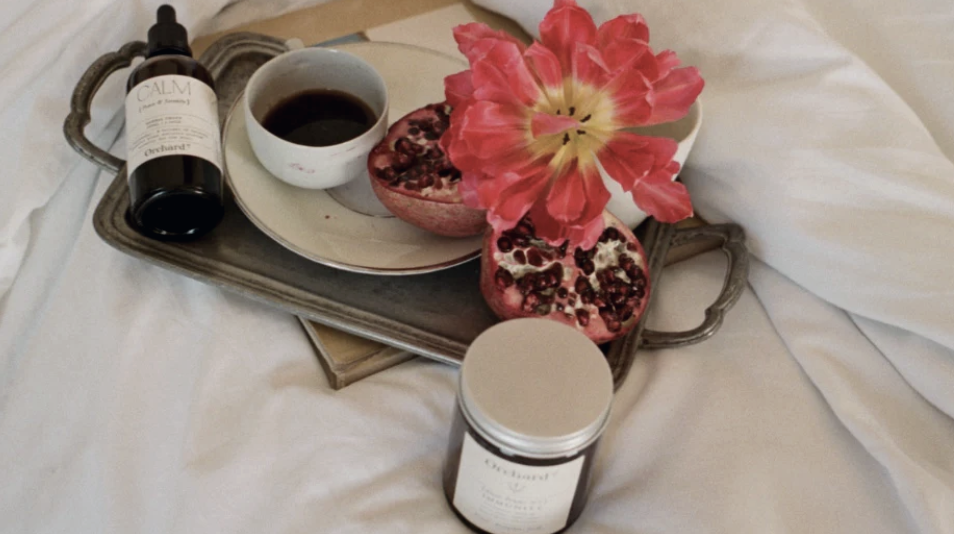 How To Choose Vitamins To Enhance Your Skin
We are what we eat and you can heal your skin from the inside out with essential daily vitamins and nutrients. If you're looking to enhance your topical products a vitamin powder or supplement can improve your inner health and achieve a highly desired glow. So, what can you expect from vitamin powders to improve your skin? Focusing on nutritional benefits from what you ingest improves your skincare concerns over time. Struggling with age spots, fines lines, or hyperpigmentation? The right vitamins can form healthy new skin cells to heal beneath the surface.
If you're struggling with skin issues such as aging, sagging skin, sun spots, or acne, we've selected vitamins to boost your current nutritional diet, packed full of nutrients you may be missing out on, that can help your current skin concerns. Choose a vitamin supplement that will specifically target your concerns for a healthy glowing complexion.
As we get older, our skin cells tend to dehydrate a lot faster causing fine lines and wrinkles. If your skin lacks essential fats or vitamins, it's common to lose moisture and firmness.
To maintain the optimum levels of nutrition and keep your skin youthful, a skincare supplement can tighten and plump your skin. With a generous mixture of herbs including goji, camu camu, and rosehip ORCHARD ST RADIANCE ELIXIR POWDER will bring life to your dull skin. With benefits for aging to encourage a healthy glowing complexion, this elixir powder targets your specific issues to lock in moisture and prevent sagging skin.
With an imbalanced digestive tract, your gut can be filled with bad bacteria causing inflammation of the skin. Stress, poor diet, and lack of sleep can all influence your gut health and create inflammation. If you're suffering from acne, redness, and fine lines, these are some of the signs that you need to detoxify and restore a healthy digestive tract. Supplement your diet with healthy skin-boosting herbs that will detox your skin.
To invigorate your skin back to a healthy state, the ORCHARD ST PURIFICATION ELIXIR POWDER is infused with burdock, dandelion, and schisandra. This herbal concoction is rich in antioxidants to eliminate impurities, soothe your digestive tract and get your skin back into shape.
Nourish your skin from within with antioxidants that support your skin's natural glow. This ancient beauty recipe with tonic herbs has been used by Taoists for centuries for radiant skin.
The herbs Goji, Schizandra, and Logan have been tested through the ages and proven to restore luster into your skin, hair, and nails.
The combination of this wonderful trio aids in detoxification of the liver and nourishes the essence of the kidneys which aids the release of stagnant energy and encourages a shift toward radiance. SUPERFEAST BEAUTY BLEND is infused with these 3 miracle herbs along with micro-ground pearls that are minerals to bring back vibrancy to your skin.
"
If you're struggling with your current topical skincare routine, it's time to rethink what vitamin powders do for your skin.

"
A combination of vitamin b12, vitamin c, and Bacopa has been shown to produce collagen, reduce scarring and lighten any dark spots. Bacopa is especially known for its antioxidant properties that stimulate skin cell regeneration and improve complexion.
BEAR PERFORM VITAMINS are infused with these leading ingredients to help reduce free radicals in the body and promote fairer skin production.
Different forms of skin discoloration such as age spots or scarring can see drastic improvements when taking vitamins.
Hemp seeds are a known superfood with rich nutritional benefits for your muscles, bones, and skin. Their anti-inflammatory compounds have been known to heal atopic dermatitis and acne. Rich sources of plant fibers may improve symptoms of acne depending on how severe your skin issues are.
BEAR REPAIR SUPERPOWDER can aid in managing your acne symptoms with its high 20 amino acid content. Infused with Australian hemp seed protein, omega-3, and omega-6 essential fatty acids, antioxidants vitamin A, vitamin C, vitamin E, and minerals including phosphorus, potassium, magnesium, calcium, iron, and zinc.
If you're struggling with your current topical skincare routine, it's time to rethink what vitamin powders do for your skin. Studies have shown these vitamins and antioxidants can heal pigmentation, reverse aging and heal acne concerns from the inside out. Get to the root cause of your skin issues, it might just be what you're eating!