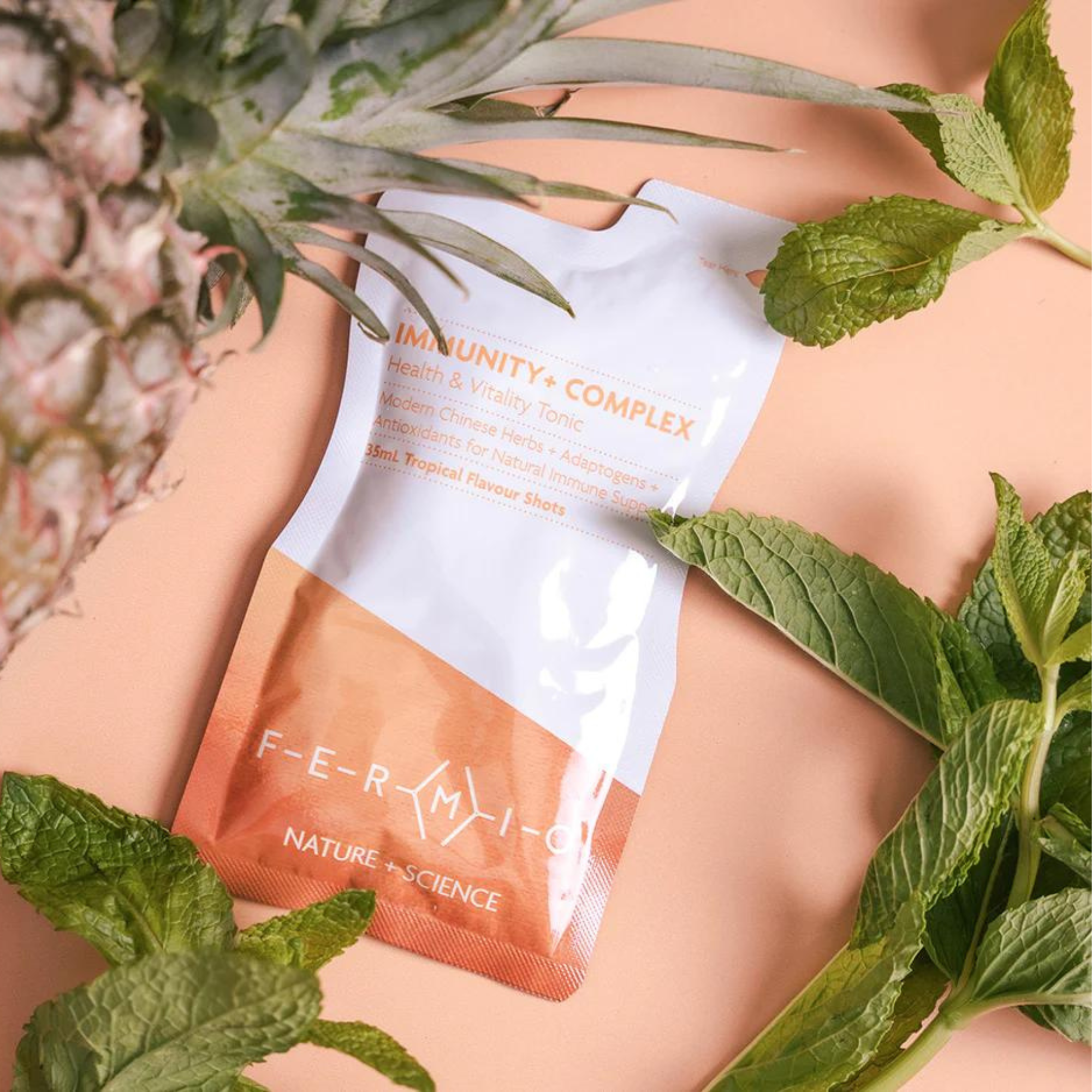 How To Cleanse In The New Year
There is no better time for a fresh start than the New Year, and 2023 is going to be a good one. January 1st marks the beginning of another calendar year, representing a fantastic opportunity to welcome the new and let go of the old.
We are all familiar with the traditional New Year resolutions and the expectations of achieving an array of self-made promises. Still, another way to manifest positive and healthy change can be done through cleansing processes. You can create and approach your personal cleansing journey in various ways, and we wanted to explore some ideas to get you ready for the coming year.
Naturally, the New Year can trigger reflection and have you contemplating over a selection of memories from the past twelve months, some of which are positive, and others can be from tougher times or challenges you faced. Cleansing can be a chance to release your mind from burdening feelings that do not serve you anymore and channel a path for you to learn from mistakes and navigate solutions for more favourable outcomes. A great way to initiate this is through a burning ritual.
The element of fire is upwards and symbolises change, energy and authority, so it perfectly aligns with you taking charge of your thoughts. A burning ritual can be done alone or shared; it is really up to you. Write down a clear list of things you want to be liberated of and be concise with the feelings they trigger; this is often referred to as the 'mind release list'. Gather with friends or anyone you want to include around an outdoor fire (contained, of course) and take turns to read aloud your lists; this can hold you accountable and help with general support; remember that it is natural to feel emotional. Then cast your lists to the flames whilst reciting, 'I release you.' Take your time to reflect and digest the moment; sitting around in silence can be a positive way to summarise your feelings, remind yourself what you are grateful for and prepare for the space you have created by letting go.
Adding the ritual of a bath to your busy week can be a powerful way to cleanse your energy and absorb the healing properties of your chosen salts or soak. Like fire, water is another extremely cleansing element that you can utilise for spiritual purification, to spark inspiration and generally reset. It can be as simple as taking a long, healing bath. Pour in therapeutic salts like the Shemana Equinox Sacred Soak infused with essential oils and the sacred blue lotus that connects with your intuition and encourages emotional renewal. Swimming in the ocean is another way to immerse yourself in the natural world, float on the surface, relax with the rhythm of each wave and be enriched with the soothing salt minerals of the beautiful big blue.
Sweating is our body's way of detoxifying, and it can be incredibly powerful to our physical health, mood and mindset. A sweat cleanse is an ancient curative ceremony that originated in North America, whereby you sit within a stone temazcal which is effectively a hot igloo. Inside volcanic rocks are heated in the centre of the temazcal that you sit around in the dark for up to an hour. During this time, you will sweat a lot as the heat gets incredibly intense; it is common to slip into an almost meditative state (reminder if you feel too hot or uncomfortable, you can always step out).
After this, you apply a clay mask to your face and body as you nourish yourself with soft fruits; it finishes with a cold plunge to wash away the sweat, the clay and any pent-up strain within your body. Understandably, coming across a temazcal isn't an everyday occurrence, and you may have to wait until your next trip to Mexico, but saunas and steam rooms provide a similar experience.
Combine this with an ice bath or cold shower for a very therapeutic practice that comes with a long list of benefits, including reduced stress levels, improved blood flow, increased energy, metabolism and immune functions. Finish with the Addition Studio Australian Native Treatment Set, a wonderful collection of stimulating products, including a repairing clay mask, exfoliating body scrub and native bush bath soak - the perfect at-home cleansing kit.
Another cleansing practice that is commonly linked with the New Year is shifting your focus to your health; it is often the prompt we need to stop unhealthy habits or start practising something positive. Fermio has an amazing range of natural superfoods that can give you the extra boost you need. They offer a Nutritional Cleanse that you can navigate according to your goals and needs. The nutritional cleanse is a package of delicious fermented berry shots loaded with gut-friendly enzymes and plant-based prebiotics that encourage a healthy digestive tract. It is designed to nourish the microbiome in your body, which helps cleanse toxins and leaves you feeling refreshed and revitalised. The best part is you don't need to dive into the deep end and restrict yourself; Fermio cleverly creates its products to fit your lifestyle, meaning it is a more sustainable process that ultimately yields better results. Their Immunity & Complex Health Tonic is excellent for fighting off any bacteria that can linger during seasonal change or simply help kick-start your wellness journey after the Christmas festivities. This tropical liquid tonic is made with twelve potent Chinese herbs, adaptogens and antioxidants to reinforce your body's natural defence mechanisms and stimulate overall harmony. It makes for a delicious drink; simply dilute it with cold water for a refreshing pick-me-up throughout the day.
And don't forget the power of a good house clean or de-clutter too! Donate the items you don't use anymore, find a balance of living more minimally and get down and dirty with those jobs you have been putting off in 2022; it will do you a world of good - new year, new you!
Cleanse with FERMIO
Sold out