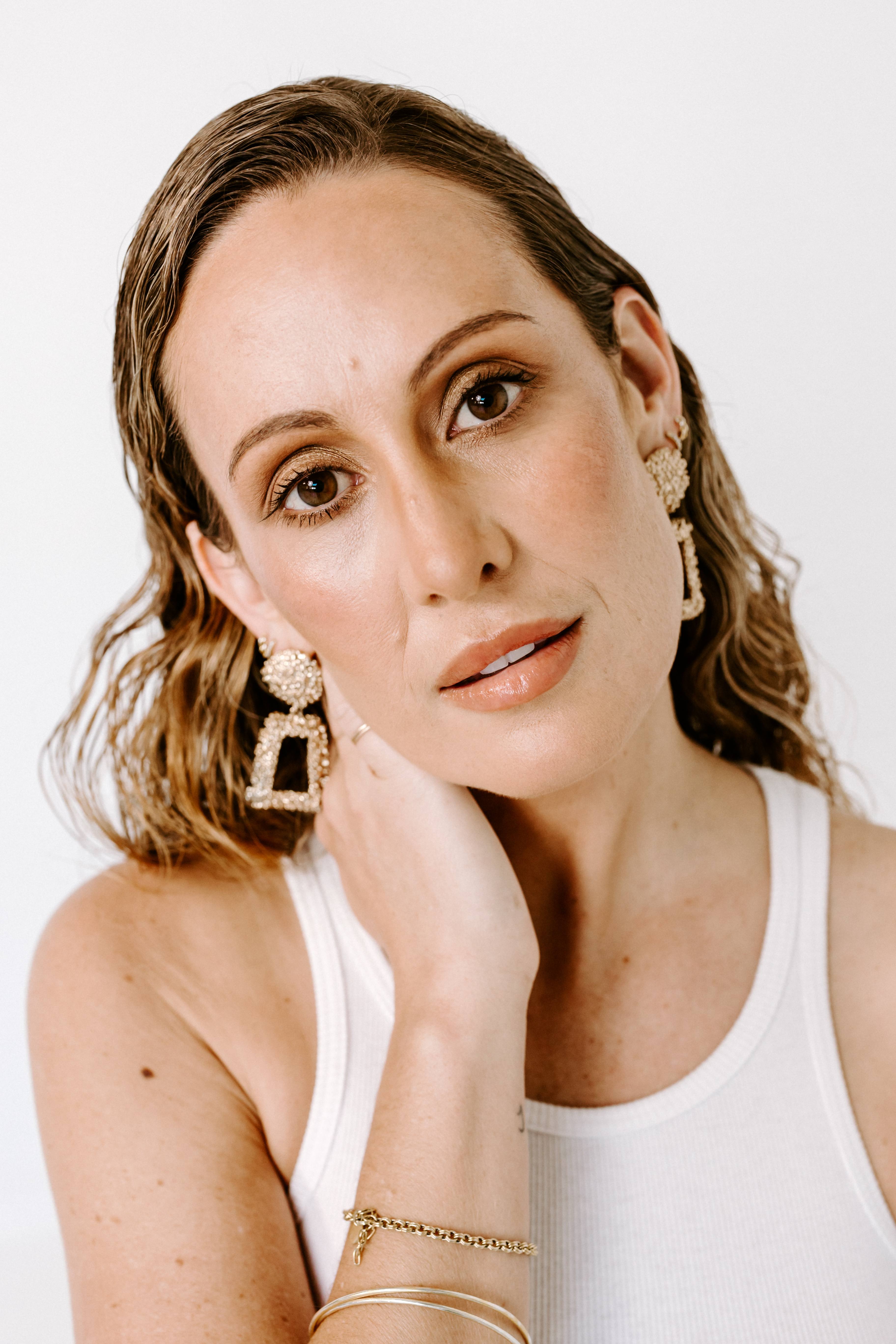 How To Get That Everyday Summer Glow
When it comes to the summer months it can be hard to find yourself a fresh-faced look that works through from day to night. The combination of humidity, sunscreen not to mention the salt and sand from long beach days, can cause havoc to our everyday beauty routine. Finding a low maintenance look is the answer, with simple and natural products that will withstand the changing elements and your busy lifestyle! Beginning with your morning coffee stroll, midday meeting to late-night cocktail hour, we have the tips and tricks to perfecting the glowing summer look from sun up to sundown.
At Loyal Crush, we are all about balance and creating a great little selection of products that will provide the desired, just rolled out of bed, effortless look. Starting with a clean base is key, our most beloved Vitamin C Brightening Serum is the best place to start. With a potent blend of organic ingredients such as Sea Buckthorn, Kakadu Plum and Turmeric, these combine to cause a brightening and tightening effect (music to our ears). This product is gentle and suitable for all skin types, even sensitive with its soothing Aloe Vera and Hyaluronic Acid, you really can't go wrong and, trust us your face will thank you.
Vitamin C Brightening Serum
Next up, for any imperfections or dark circles, the Ere Perez Arnica Concealer is a nourishing and lightweight cover-up that will subtly remove any blemishes or lines to attain a matte finish. Pair this with the Ere Perez Rice Powder Blush & Bronzer their universal shade is to die for. The combination of both bronzer and blush gives that instant healthy glow, sun-kissed and natural look. Lastly on the make-up (because yes it's just these three!) is the Ere Perez Aloe Vera Lash & Brow Gel, a vitamin-enriched formula to lengthen your lashes and keep those unruly brows in place.
Rice Powder Bronzer - Tulum
There's a reason this has SOS in the name, it is the handbag life saviour, the Ere Perez Papaya SOS Marmalade, a jack of all trades, laced with coconut, chia and hemp this will soothe any ailments that come your way, be it an insect bite or small abrasion, you never know, so always great to have this miracle balm on hand. Another favourite of ours is the Biode Skin Salvation, a handy stick for any extra hydration especially dry elbows, knees and lips too! Last but not certainly not least, our busy schedules and active lives don't always call for a chance to wash and dry our hair, but the hotter days inevitably build extra oil and sweat on our scalps, for this, we have THE remedy. Fat and the Moon Dry Shampoo for an on-the-go clean and divine smelling refresh without the powdery excess, the cleverly formulated brown shade will blend into all hair colours, no one will be the wiser.
Papaya SOS Marmalade
These seven staples will be on high rotation for us all this summer, each product being versatile and well, simply gorgeous. Of course, mix and match to your heart's desire, but we know this combination is a winning look for your every and any day - enjoy!
"
The combination of both bronzer and blush gives that instant healthy glow, sun-kissed and natural look.

"
Shop Bronzers
Mineral bronzers and illuminators plus gorgeous powder shades that provide amazing accents for highlighting perfection.