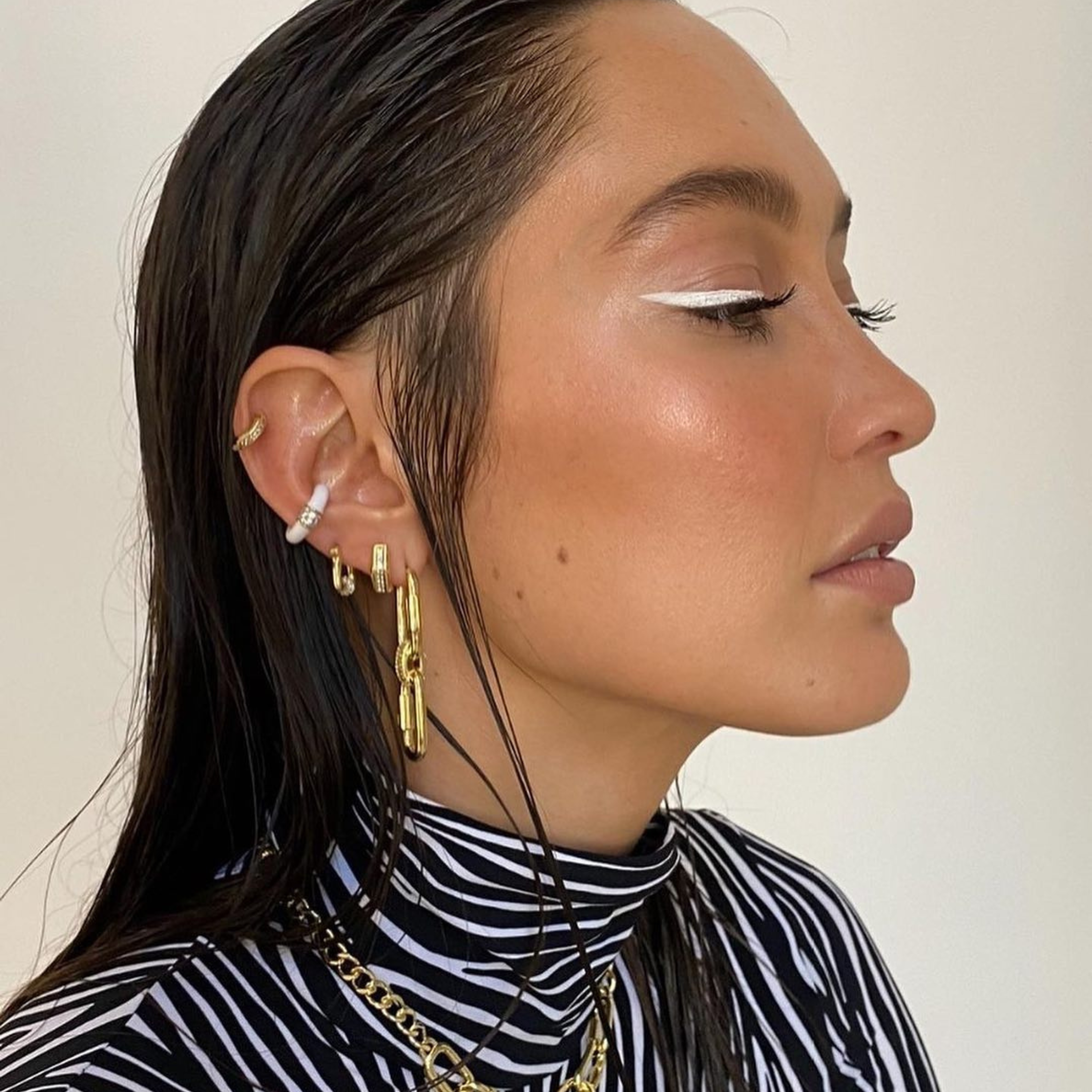 How To Stop Foundation Cracking And Looking Dry
Have you ever wished your leave-the-house makeup look would remain fresh all day?
A very common challenge in the world of beauty is maintaining a luminous glow that can withstand the day ahead. Often foundation can cling to your skin's natural texture, fall into creases or crack and set, which we can safely say isn't welcome! Thankfully, there are some simple steps you can take to prep and retain your skin's flawless finish, so time to kiss dry, uneven make-up goodbye.
There is a lot to be said for readying your skin before applying make-up; by infiltrating a regular routine, you can ensure a healthy, clean surface that will work together with your foundation rather than against it. Consider this your skin training. Your mornings should always begin with a good cleanse. This is the first step in priming your face; it also removes any bacteria that can accumulate overnight plus, it's always a good idea to wash away any residue from your night creams or serums. Be meticulous with your cleansing ritual; use it as a moment to connect with yourself and do some deep breathing. Massage your chosen product with your fingertips; we enjoy using the Grown Alchemist Gentle Gel Cleanser; it turns into a soft lather whilst calming and soothing your skin. Rinse your face with warm water before adding a splash of cold for a fresh finish. Don't be afraid to do a double cleanse, a classic Parisian trick for a porcelain-like complexion; this will make certain there is no debris or dirt left behind in your pores. Pat your face and neck dry before moving onto your exfoliation stage. The Dope Skin AHA & BHA Tonic is a solution that will go a long way in resurfacing, keeping your skin smooth, and working as an antibacterial shield - take that acne!
Finish up your skincare prep with a generous layer of moisture. Start with a lightweight moisturiser to seal in some needed hydration and reveal a supple glow. The
Ere Perez Moringa All-Beauty Creme
really lives up to its name.
The creamy and dreamy formula helps to balance both dryness and oiliness whilst calming any sensitives with a combination of moringa, lemon balm and prickly pear that melts into your skin, providing you with a gorgeous glow.
Let this dry and absorb into your skin before your serum; it is essential to do this because if there is product residue, it will later cake up and sit unevenly under your foundation, no thank you! A few drops of the Ere Perez Australian Blue Cypress Face Nectar will seal in a dewy and radiant skin tone; full of natural antioxidants, the silk-like non-oil formula penetrates any dryness without overbearing your pores with product. Add an extra drop to your foundation if you like for a little extra luminosity!
When applying your foundation, a beauty sponge is an excellent tool for an even finish; remember to wet your sponge and let it dry and expand so that it doens't absorb all your product! One of our latest stockists, Eye of Horus, has an incredible range of shades in their Skin Tint Serum with SPF15; it delivers complete coverage and releases need hydration throughout the day with essential vitamins and minerals. Blend with your sponge, brush or fingers till smooth. If you tend to have dryer skin, a little secret is to use a face mist to seal in extra moisture, dab softly onto areas that tend to feel the aridest. The Fat and the Moon Sage and Rose Mist is perfect to pop in your handbag for any refreshing top-ups on the go. If you are on the oilier side of the spectrum, a setting powder will help keep your make-up in place. The RCMA No Colour Powder is a foolproof finisher and beloved beauty staple that will act as an invisible illuminating barrier. It's glow time.