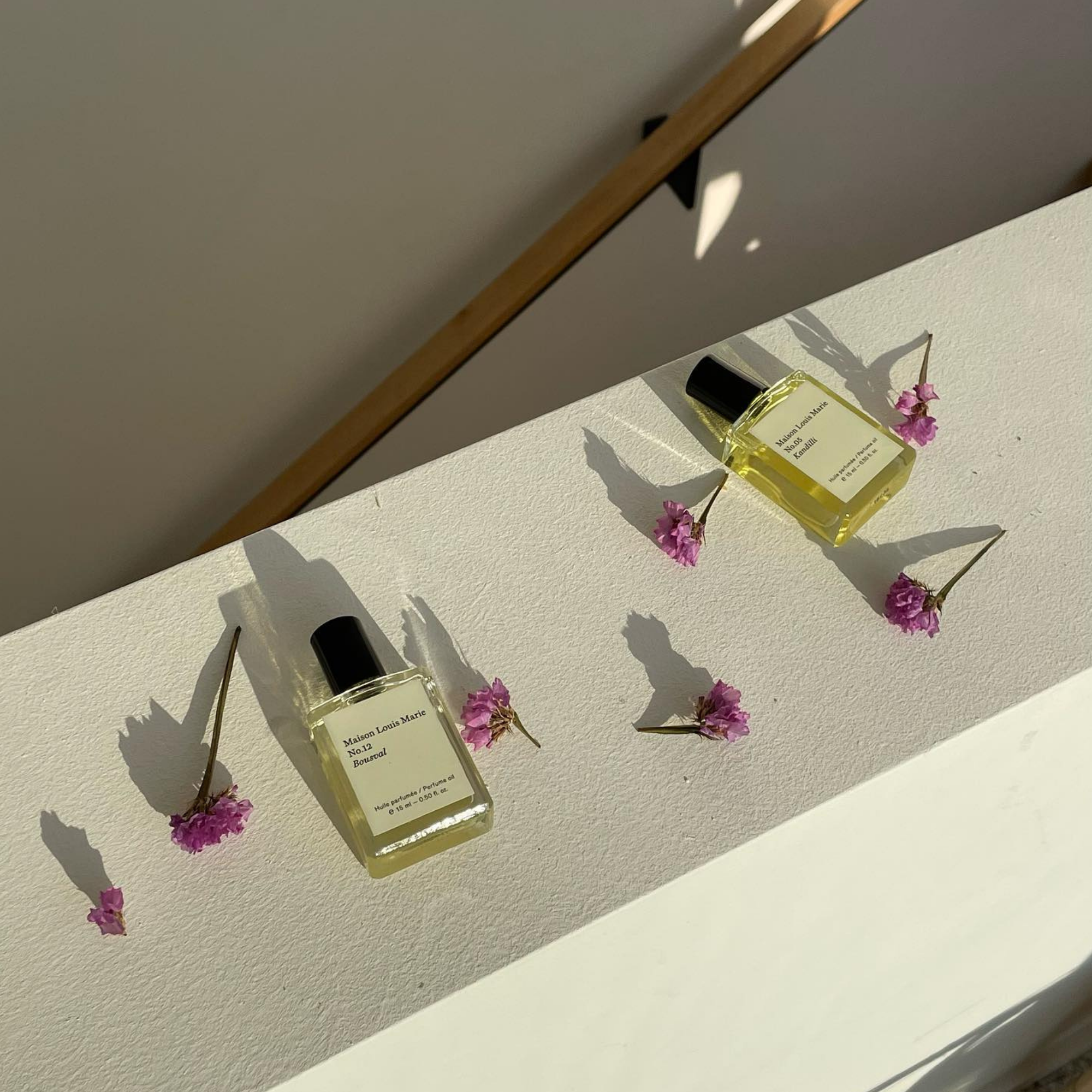 Introducing: Maison Louis Marie
We are always thrilled when we come across a brand that aligns with our ethics and standards at Loyal Crush and Maison Louis Marie is a very special find.
Louise Marie Aubert du Pete Thouars was a pioneer botanist in France during the 18th century, whilst being exiled to Madagascar and other islands during the Revolution, he discovered thousands of plants and flowers that he later brought back to France. This began the long family history that journeys the use of botanicals to create luxury scents.
Today, Maison Louis Marie is founded by Marie Du Petit Thouars, a descendant of Louis, who has continued his legacy by channelling the same ingredients found all those years ago to make original fragrances, that we simply can't get enough of.
Marie has established a strong, complementary collection of signature scents and a particular favourite of ours is No.4 Bois de Balincourt. The perfume oil version is long-lasting, distinctive, with a unisex vibe that oozes attraction.
With top notes of Sandalwood, Cedarwood, based with Vetiver and Amber Wood, it is down to earth and nostalgic. Balincourt being the name of Marie's family home, the traditions are entwined to the last detail, making it feel even more personal. Another delightful pick is No.9 Vallée de Farney has lighter, fresher tones of Grapefruit, Orange and Black Pepper, it is fruity without being too sweet, due to its wood and forest elements that give it a unique depth. Named after a nature preserve located within the Mauritius Islands, where Louis Marie originally discovered a variety of the main ingredients used today.
The design of Maison Louis Marie is that you can enjoy your favourite scents in any or every form you like. Each numbered fragrance is available in various products, such as perfume oil, home diffusers, candles, body wash, lotion and deodorants. Mix and match or stick to one scent, the choice is yours, we wish you luck in choosing though, they are all divine!
"
All products are non-toxic, derived from natural ingredients working in conjunction with the environment, not against it...

"
Maison Louis Marie
Committed to the business of clean beauty and non-toxic fragrances Maison Louis Marie's collaborative work ensures these products have unique, memorable scents. They contain no toxic or environmentally harmful ingredients—whether naturally sourced or manmade—and are never tested on animals or made with animal-derived ingredients.