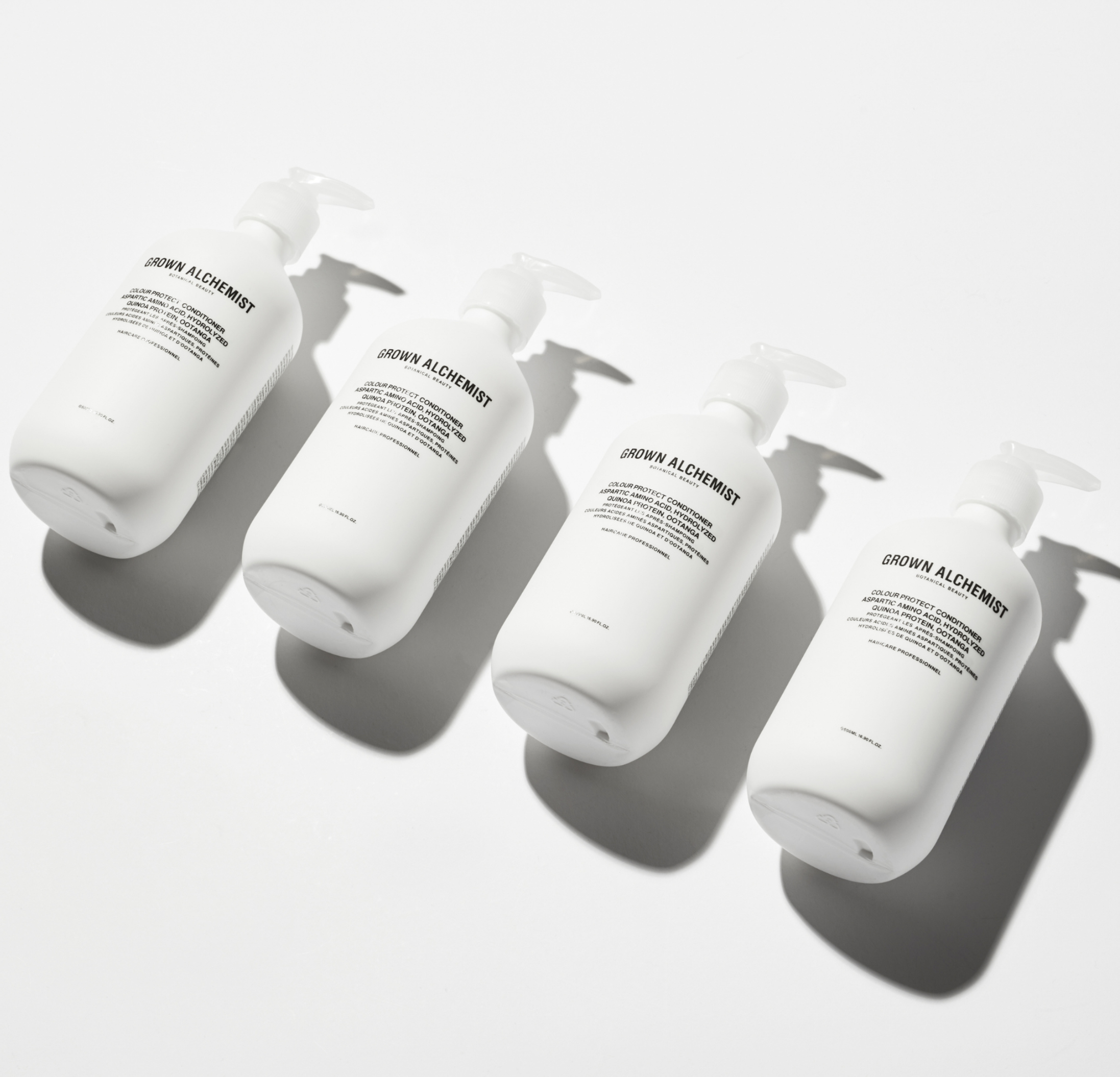 LOOKING AFTER YOUR HAIR IN THE SALTY SUMMER MONTHS
The Summertime always brings so much joy, golden gaytimes, longer days and of course some serious beach time. However, the coastal elements are no friend to our luscious locks. Combining salt, sand and sunscreen are the terrible trio of creating dryness, frizz and grease (no thank you!) But there is no way we are boycotting the beach. That is simply not an option, so how can we keep up a mermaid-like appearance whilst rolling around in the waves?
There are some easy peasy (no lemon squeezy please) steps that you can add to your regular routine during the warmer seasons, that will help protect and maintain those precious tresses. Sticking to natural products is always the first step in ensuring hair health, adding chemicals and nasties will only hurt it in the long run.
Whether you are swimming in the sea or pool, you will naturally be showering more often to rinse off any excess salt and chlorine. Using a shampoo and conditioner that do not build up and over strip the hair when cleaning is key, we suggest the Grown Alchemist Detox Shampoo & Conditioner for daily use to keep it clean yet strong. The conditioner will leave a protein-infused protective barrier against environmental elements, even freshwater! If you have coloured hair the Grown Alchemist Colour Protect Shampoo & Conditioner, enriched with vegan oils have added hydration to keep your colour vivid and protect your manes from UV rays too.
For a little indulgence and healthy hair investment, you can't go past a delicious watermelon hair mask, The Malia Hair Moisture & Repair is a deeply nourishing, non-silicone mask. Repairing even the most straw-like mops, the thick formula will add lustre, shine and detangle the thickest of knots. Leave overnight onto towel-dried clean hair for an extra silky result come morning or leave on for 10 minutes and rinse if you are short on time. So invest in some time to finding that destination of calm inside your head, it is important to reflect on your self-care routines.
By adding these incredible products we predict you will have a summer of fun with no need to hide under a hat!
"
When our emotional health is in a bad state, so is our level of self-esteem. We have to slow down and deal with what is troubling us, so that we can enjoy the simple joy of being happy and at peace with ourselves.

"
SUMMER HAIRCARE ROUTINE
Shop all our Hair Care here.