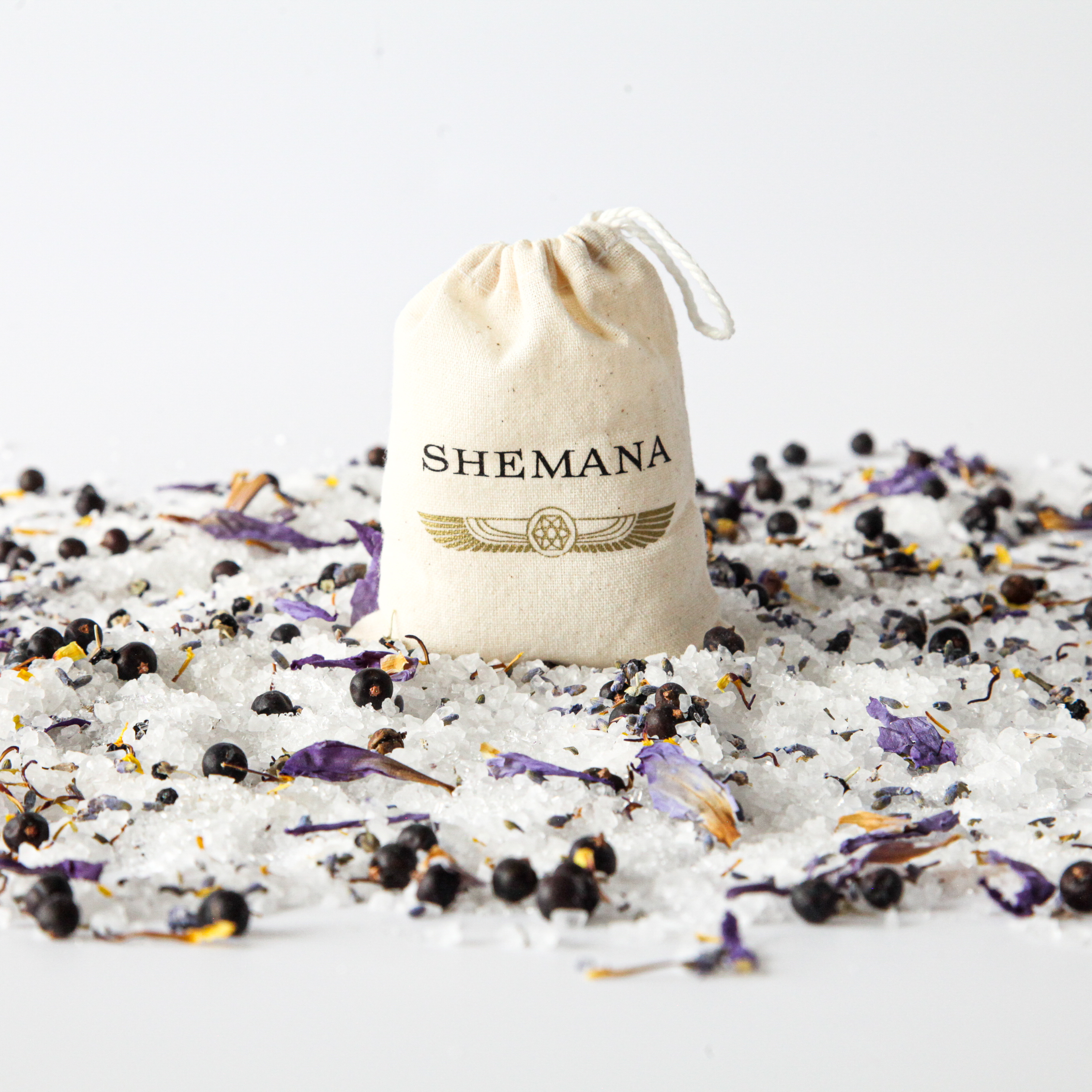 Pampering Ideas For This Mother's Day
Only the best for the best. There is no better excuse for a little covetable luxury than the upcoming celebration of Mothers Day. Discover some of the finest in natural beauty at Loyal Crush and find products that will quickly become a lifelong member of your Mum's beauty routine; allowing her to slow down, even if just for a moment.
Follow our guide below to discover how you can spoil mum this year.
Encourage your Mum to relish in some relaxation this year, and a little pampering is a great way to start. The Equinox Sacred Soak is a totally immersive experience; it is incredible the wonders a bath can do for our bodies and minds. Bathing is an empowering ritual, and this Shemana blend of Egyptian Blue Lotus and Black Wolfberry is designed to prompt some deserved decompressing and overall zen to daily life. The exotic essential oils will transport your matriarch to a place of peace, and the crystal elements add some extra opulence of lapis lazuli, black onyx and gold.
Choosing fragrance can be a very personal thing, but the Maison Louis Marie Discovery Set is a foolproof gift. Their enticing scents are a magical mix of organic oils that leave subtle notes all day long. Maison Louis Marie has created a groundbreaking range that changes the way the world of natural perfume works, and the best part of this set is you can try a bit of everything. Switch up depending on your mood or occasion, and it is an excellent way for your Mum to find an ultimate favourite before investing in a full-size addition.
Candles are frequently in gift guides, and for a good reason. They make for a thoughtful, long-lasting gift that fits the brief, and seriously who doesn't love a gorgeous candle? Our best-selling Earth Candle from Orchard Street is a stunning combination of cedarwood, orange, and rosemary; its grounding infusion isn't overpowering, making it suitable for any room in the house. The power of fragrance is amazing, so she will think of you fondly every time she lights it!
Why not gift your Mum a new component to her current beauty regime this year? At Loyal Crush, we are big fans of natural beauty tools that guarantee effective results. The Ere Perez Quartz Sculpt & Lift Stone has been curated from ancient Chinese practices to generate radiant, glowing skin by stimulating lymphatic drainage and slowing down signs of ageing. Pair with the Ere Perez Blue Cypress Face Nectar to help her glide the sculpt stone and add some powerful hydration at the same time. Introducing this daily is a therapeutic experience that your Mum will learn to love! Whatever you choose for your Queen this year, all of our products arrive in our stunning signature packaging, so your gift will always look the part.
"
Treat the real superheroes this Mother's Day!

"
Pamper Mum with these amazing products