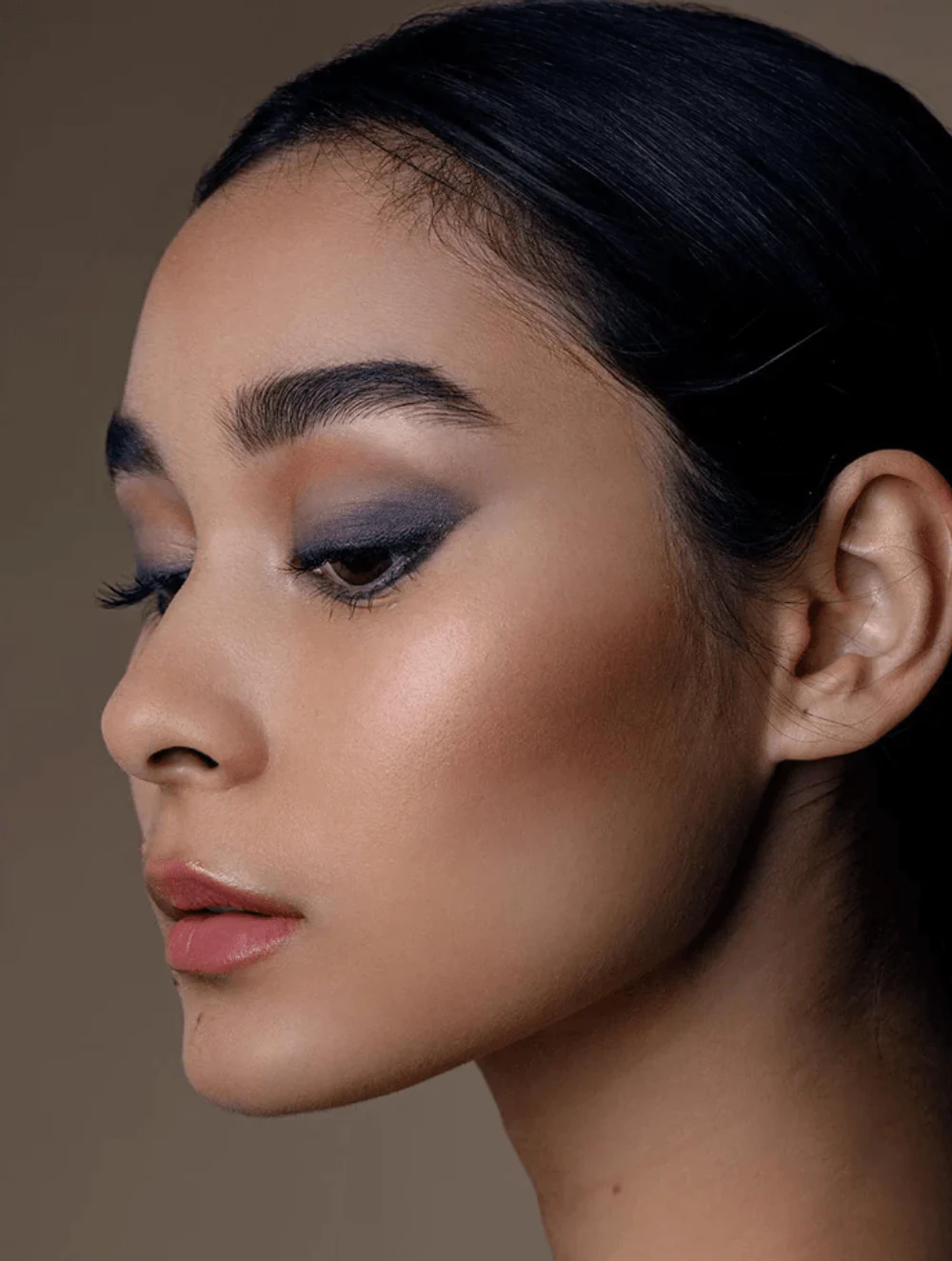 Smudged Eye Make-Up And How To Nail Its Return
The world of beauty is like the world of fashion, trends come back around, and we are over the moon about the return of the smudged-eye look.
From a full smoke show to a sultry soft finish, this iconic technique is easy to master and can be adapted from day to night. With a cult following led by Kate Moss, Alexa Chung and Lily Collins, it is rock and roll chic make-up at its finest.
One of the best parts about smudged eye make-up is that it flatters every type of eye shape, and there are many iterations of the style depending on the effect you are after. Switch it up from minimalist to dramatic or classic black to a grey fade or even a dab of brown.
The shade you choose can set the tone for the whole look. Deeper, more matte tones will frame the whites of the eyes and give a more profound contrast. At the same time, something with a slight shimmer is more playful and can be a fun way to incorporate a bit of colour into this typically monochromatic style.
A little messiness can add to the look's feel, so don't fret about having anything picture-perfect. Think of it as the 'I just woke up like this' with a subtle but glamorous edge. Start by prepping the area for longer-lasting results; go for a primer that is either close to your natural skin tone or transparent. The RCMA Premiere Loose Powder No Colour is perfect for giving you a blank canvas for your shadow and liner to hold onto, as well as minimising any fine lines and natural creases around the eyes.
Next, you should line the inner rims, basically all the way around the waterline, for a defined look. An eyeliner with a creamy texture will help glide on the delicate area and blend with ease. The Eye of Horus Goddess Pencil in Smokey Black is designed just for this; its rich, water-resistant pigment has a dramatic effect, and the natural ingredients are friendly to even the most sensitive eyes. The Serpentine shade is divine if you want to try something different. Gently use the tip of your eye shadow brush to smudge into the roots of your eyelashes and slightly expand if you want a thicker outline. Add extra liner on both the top and bottom lash lines, and keep smudging as you gradually build on this gorgeous grunge-inspired look.
Then adding an eyeshadow will help continue a beautiful blend; something with matte pigments is ideal as it means you can go as soft or heavy as you like. The Chamomile Eye Palette in Beautiful from Ere Perez is a stunning selection of complementary hues easily blended with either your finger or a flat brush. Thanks to the super soft texture, they are easy to work over the full lids and subtly smoke out to the edges. For a little glitz, Flavedo & Albedo's Velvet Eyeshadow in Cool Bronze is a smooth metallic option that you can glide across your eyelid to up the ante.
Finish your smudge sensation with some powerhouse mascara. Now is the time to let your lashes steal the show, and the Ultra Rich Volumising Mascara from Lash Food is a magic wand. It contains nourishing rice bran, which helps to stop your lashes from getting hard or crispy, and the Phyto-medic complex stimulates lash re-growth. A couple of coats should do the trick; start at the base of the lash, gently wiggle the brush to the top, and repeat as necessary. A soft application to the bottom lashes will open the eyes and complete the look!
Remember, it is best to keep things simple elsewhere on your face with a buff of soft bronzer and nude lipstick or a clear gloss for a true nod to the nineties. There is just something about this signature style we keep coming back to.
"
From a full smoke show to a sultry soft finish, this iconic technique is easy to master and can be adapted from day to night

"