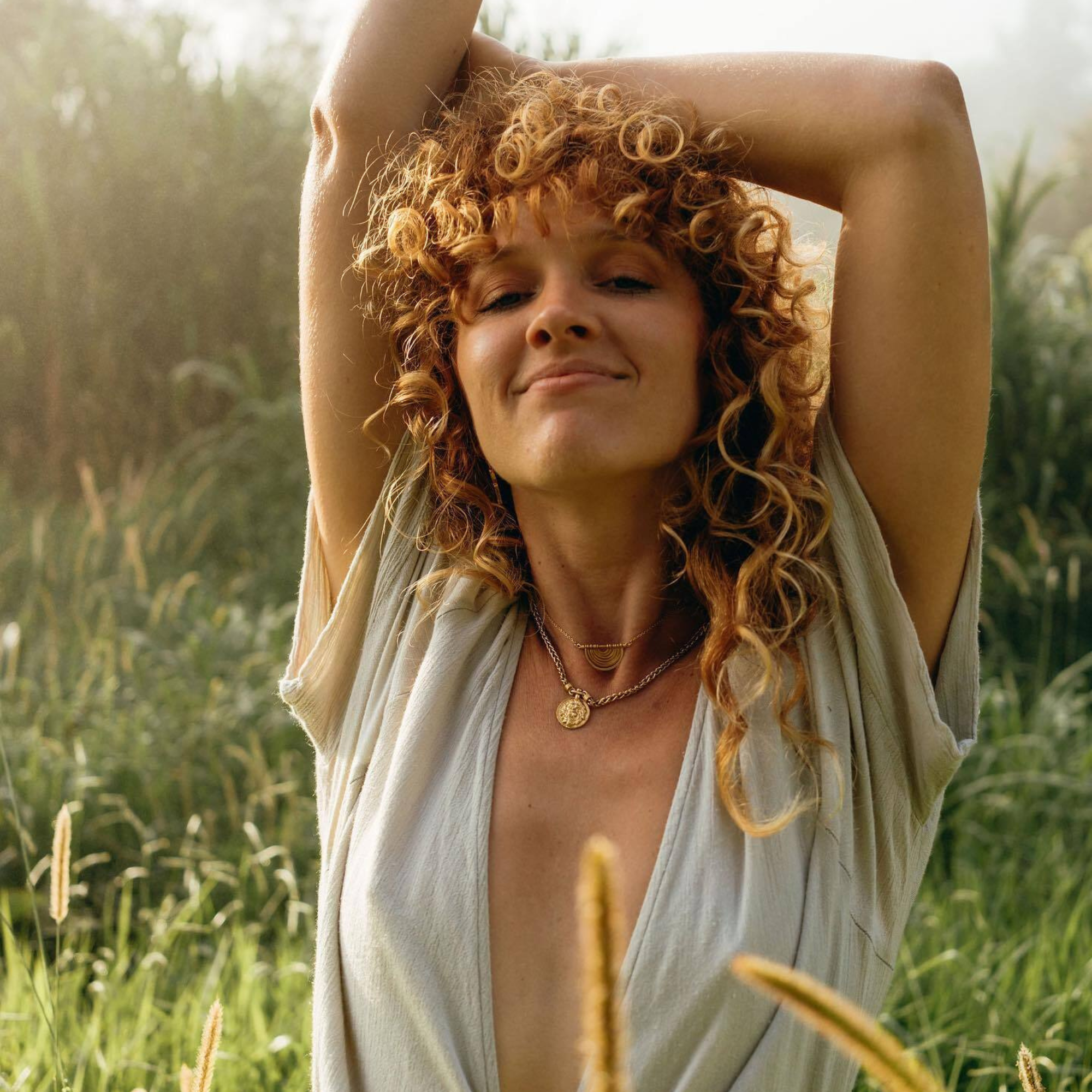 Teddi Emerald - Women's Empowerment Healer
Teddi uses a number of techniques in her healing process including EFT, Kinesiology & NLP to help women uncover and change the beliefs, stories and patterns that are keeping them stuck in old routines.
Sign into your Loyal Crush account to join Teddi on our FREE 'Self Love Through EFT' online course.
Teddi is a Byron Bay Based healer who teaches women's empowerment and confidence skills. She has devoted her teaching to helping women overcome self-doubt and the fear of not meeting the standards of others opinions. Teddi also works on the thoughts of comparing ourselves with others and general, destructive mental noise!
Empowering women to reclaim all the places they have surrendered their worth, Teddi creates a space for women to build a solid foundation of confidence and trust in themselves, so they can move forward with self love instead of self loathing. She believes in fierce and bold action without compromising individualism or self expression.
"
When everything is clear, I support you as you take embodied action.

"
Her life changing philosophies, combined with EFT (Emotional Freedom Techniques) plus other modalities like Kinesiology and NLP, offer guidance to create a life filled with more positive and self-assured thinking. This creates a space where the user can act mindfully, in a way that fulfils their own vision of creative expression, with self love and confidence at the core.
Teddi helps people with depression and anxiety move toward a vision of themselves that shakes old core beliefs, replacing them with a new version of self that is empowered, confident and ready for the challenges that life brings.
Visit theTeddi Emerald website to find out more or work with Teddi directly.
Makeup For Confidence
Check out our fun collection of makeup to create your own individual look.