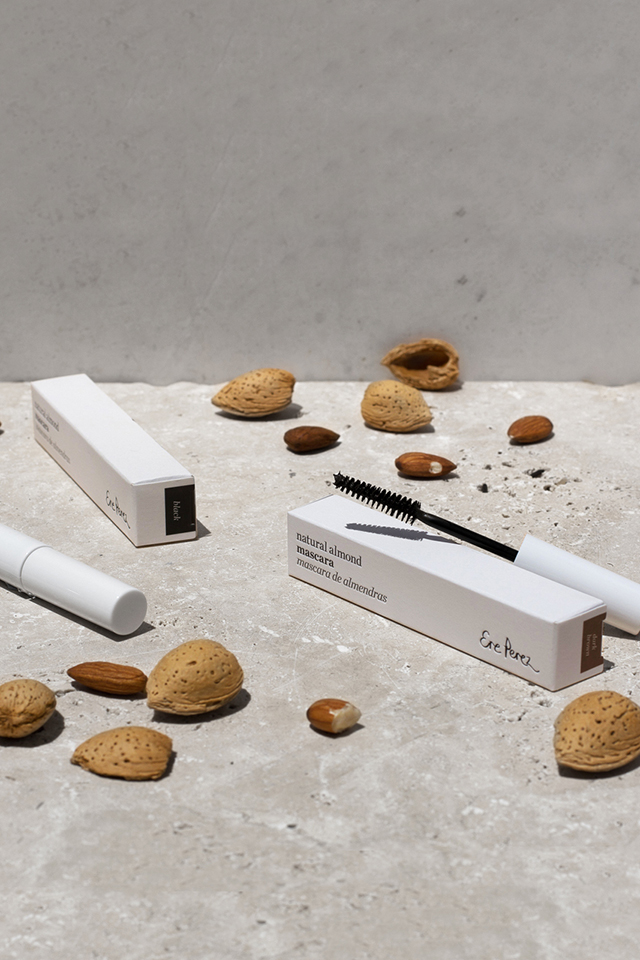 The Beginners Guide To Natural Make-Up
The thing about a natural beauty look is that it appears effortless; the good news is that the process can be a no-sweat system too! Breaking down a simple sequence of staple products that work for your daily regime makes it super easy and allows you to find your signature, low maintenance look. We have put together some of our favourite, most tried and trusted products to help you blossom!
Step 1. When it comes to the order in which you apply your make-up, there are a few cardinal rules to live by and beginning with a foundation is one of them. Foundation lives up to its functional name by building a base that protects your skin that you can then layer the remainder of your make-up upon. So, it is essential to find a high-quality formula that will enhance your skin type and tone.
Enter the Ere Perez Oat Milk Foundation! This lightweight liquid foundation offers medium coverage, allowing your skin to breathe but also giving you a natural glow with a dewy finish. Apply to a freshly cleansed face, add a small, pea-sized amount to your hand and with the Ere Perez Vegan All Beauty Brush sweep gently across your forehead, cheeks, nose, chin and chest. Blend evenly for some subtle and even coverage.
Ere Perez is a trailblazer in the world of conscious creation, and we align strongly with their values of sustainability, always a go-to brand for eco-friendly beauty!
Step 2.Setting your make-up is vital to ensure a long-lasting look and combat any unwanted shine. The Scout Cosmetics Mineral Powder has a buttery texture and seals in all the goodness! This all-in-one powder acts as a foundation, concealer and finishing powder giving you a flawless and plain-sailing pathway to perfection! Simply buffer on top of your liquid foundation with the Kabuki Brush in soft, circular motions for a matte and natural-looking complexion.
Step 3. is all about the blush. The Ere Perez Rice Powder Blush in Bondi is an immaculate colour duo of a delicate blush and sunkissed bronze. These blendable shades offer a clean and easy combination, so you get the best of both in the one product! The rice ingredients help absorb any excess oils that your skin produces throughout the day, and the chamomile is super soothing, so you know you are using makeup that is keeping your skin in the best condition. Apply with the Blush & Bronze Brush with seamless strokes, focusing on your cheekbones for an extra highlight and precise contouring.
Step 4. Find a nude lipstick or tinted blam that elevates your lip tone. A natural look is all about the barely-there techniques that accentuate your existing beauty. Show a little lip love with the Grown Alchemist Tinted Age Repair Duo Kit with both a hydrating balm and tinted balm, this treat of two gives you a youthful pout and minimal colour that compliments your real lip shade. The trip-peptide and violet leaf aid in smoothing fine lip lines and contouring the curves for a velvety soft finish. Apply as you please throughout the day for a refreshing hue.
Step. 5. Finish this easy breezy makeup look with an eye-opening mascara, the Ere Perez Natural Almond Mascara is seamless. Firstly, there will be no panda eyes as it is water-resistant and smudge-proof. Secondly, the almond oil strengthens and lengthens your lashes, so you don't have any fallout, and it is suitable for even the most sensitive eyes. Remove any excess product on the brush and stroke evenly through your lashes; it is worth applying a couple of coats for a defined glossy colour. Mascara adds that little bit of sophistication and perfectly rounds up this light, fresh beauty look.