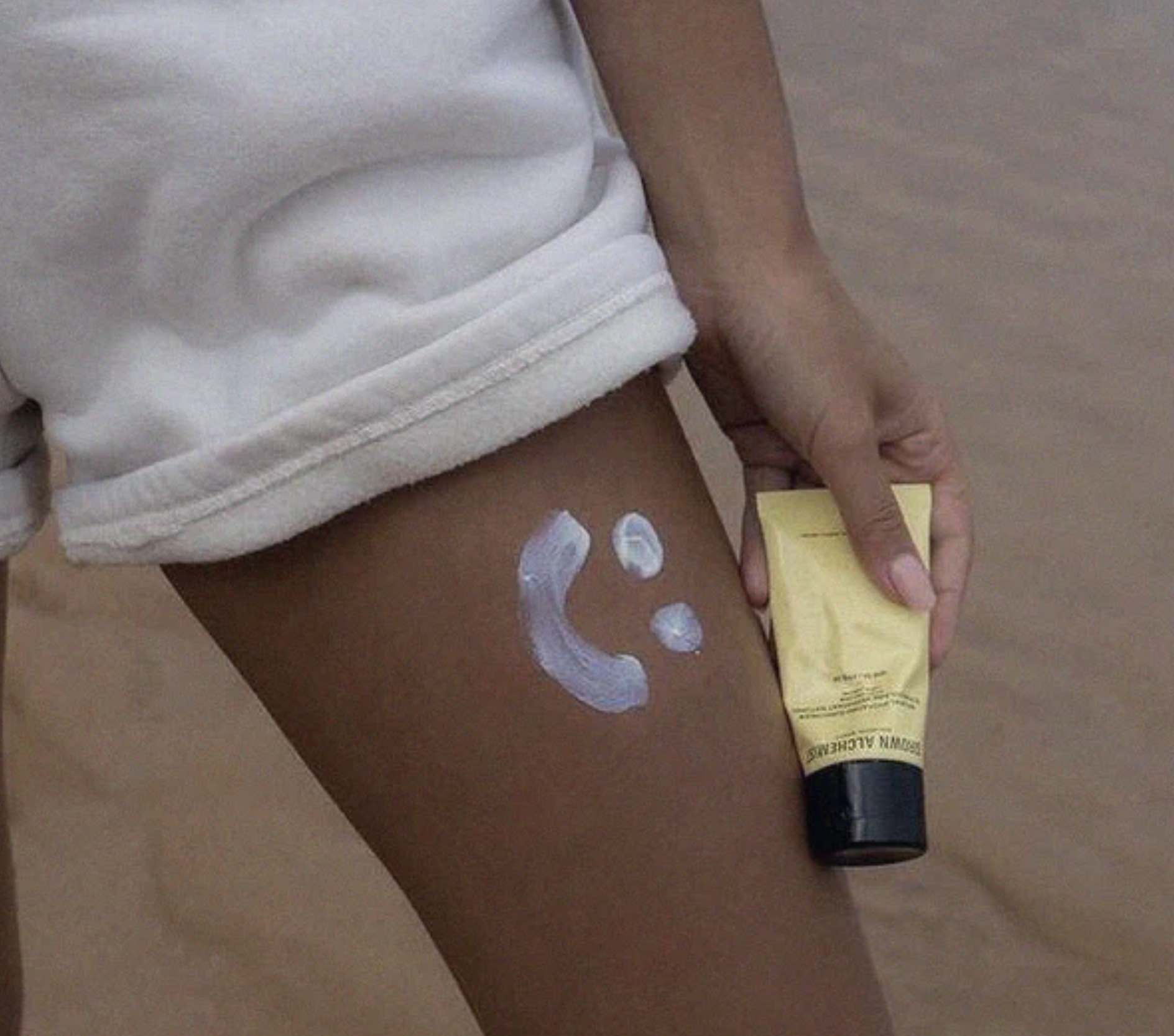 THE BENEFITS OF COMBINING SPF WITH VITAMIN C
If there were ever a power couple in the world of skincare, it would be Vitamin C and SPF.
Most people recognise Vitamin C as an incredibly vital part of our diets, especially to fight infection and maintain a healthy immune system.
This is still true, so don't skip on those essential components of your daily intake; it's not just citrus you can get it from either; broccoli, chillies and Kakadu plums are all examples of great ways to get your daily intake.
However, using Vitamin C in your skincare regime is another world; yes, you should still consume your recommended allowance, but using it directly in your skincare will guarantee you the incredible results of extra glowy and a smooth complexion. It is one of the most potent antioxidants that you can find in skincare, with an extensive range of benefits.
Firstly it is a, if not the core player in the game against ageing and guess who else is a significant part of our battle against the dreaded wrinkles, our number one skincare item, SPF.
Vitamin C also promotes collagen production through the complex process of collagen synthesis, which cannot occur without the presence of Vitamin C.
This goes hand in hand with your skin's firmness, elasticity and hyperpigmentation. Any discolouration or pigmentation can often result from sun damage, so protecting your skin every day with a high factor SPF in conjunction with Vitamin C is a powerhouse combination.
"
Vitamin C also promotes collagen production through the complex process of collagen synthesis, which cannot occur without the presence of Vitamin C.

"
When it comes to UV rays, there are two types. UVA is, also known as Ultra Violet A, a longwave light that is the cause of skin ageing, whereas UVB is a shorter wave that triggers sunburn; of course, both harm our skin and cause long-lasting DNA damage, so committing to a broadspectrum sunscreen is the number one way to combat these types of side effects.
Using SPF should just be a given; like brushing your teeth, your future self will thank you.
Interestingly, combining SPF with Vitamin C gives you an extra barrier from the sun; it aids in free radical protection and neutralises any UV light that can still penetrate through your sunscreen.
Both Vitamin C and SPF will leave you with brighter, healthier skin.
We suggest trying the Scout Comestics Vitamin C Serum with additional ingredients such as hyaluronic acid and aloe vera juice that will assure a heap of hydration pair with the Standard Procedure SPF 50, a great one for at the beach as it has a 4hour water resistance and is packed with organic superfruits, meaning even more antioxidants. We love choosing products that naturally compliment each other, it is a great way to upping the ante on your skincare defence, and these two are real go-getters.
Another incredible option is Grown Alchemist Natural Hydrating Sunscreen. SPF 30 and an invisible, lightweight consistency this vegan formulation blends effortlessly into the skin whilst giving ultimate sun protection.
Standard Procedure
Combining native Australian super fruits with antioxidants and vitamins a, b + c, Standard Procedure is a reef friendly product free of any nasties.