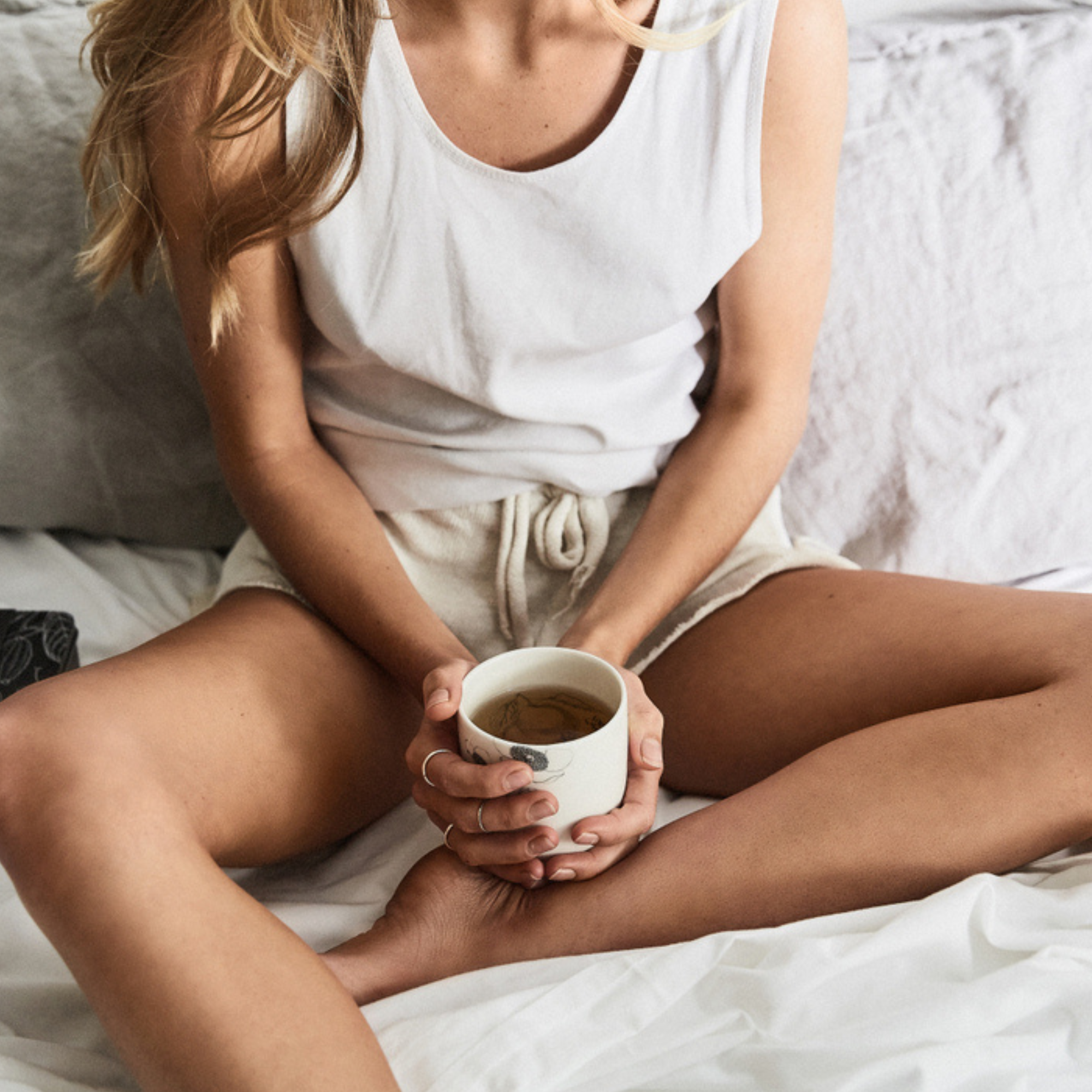 The Benefits of Herbal Tea
People have been drinking herbal tea all over the world for thousands of centuries, and it's no wonder why.
Herbal tea holds numerous health benefits, derived from various spices, herbs, fruits and flowers that make for a delicious beverage. Whether you want to combat stress, aid your concentration or boost your immune system, tea is a tremendous natural means of providing some inner love. So, warm up in winter or cool down in summer, herbal tea is always a wonderful drink of choice that will soothe both mind and body year-round.
It is common to reach for a cup of black tea or coffee first thing in the morning, but starting your day with instant caffeine can actually have adverse effects. Caffeine is, in fact, a diuretic, making it dehydrating. We can lose up to a litre of water throughout the night, so the first port of call in the morning should be rehydrating. Caffeine is also incredibly high in cortisol. The mornings are when our natural levels are at their highest, so you are effectively overfilling this hormone that can cycle and spike later in the day - familiar with that sluggish afternoon feeling? The good news is, by easing into your day with a refreshing cup of herbal tea, you can still opt for your almond latte shortly after. Our latest stockist, Little Wildling Co, has a fabulous range of loose leaf tea for every occasion, including when that dreaded alarm goes off. The Alive + Energise blend is guaranteed to put a little pep in your step, with active ingredients, including ginseng, turmeric root and marshmallow, that leave you feeling revitalised and ready for the day.
Likewise, when ending your day, it is essential to unwind properly before bed so that you don't find yourself tossing and turning when it's lights out. Little Wildling's I Need A Moment blend helps your body and brain to gently switch off and help you find a little peace of mind. The calming combination of wild-grown chamomile, lavender and valerian softly encourages the production of gamma-aminobutyric acid (aka GABA) in the brain, allowing you to fall asleep faster for a more rejuvenating slumber.
Remembering to drink enough water throughout the day amid everyday living can be a struggle, but herbal tea is an excellent way to keep up your H20 levels. It is also a tasty substitute for another glass of water without adding excessive sugars with juice or soft drinks, and just like our good friend aqua, herbal tea is calorie-free. Healthy, glowing skin is one of the many benefits of ensuring you are well hydrated, and we love the I Am Goddess blend because it houses numerous perks inside and out. Calendula, milk thistle and dandelion are full of powerful antioxidants that help to cleanse and detox crucial organs like our livers and kidneys. Alongside these, Licorice root and lemon myrtle are high in vitamins and minerals that work to keep your skin clear and nourished.
If you are after a soothing cup of something when feeling under the weather, we recommend the Hibernate + Chill blend. This beautiful brew of rosehip, skullcap leaf and Siberian ginseng are natural anti-inflammatories that help when you are either fighting infection or generally run down. The addition of marshmallow root is a de-stressor and assists in relaxing the body from unwanted aches and pains whilst bolstering your immune system. Every single sip will give you a soulful sense of well-being, so time to drink up.
"
The magic of a cup of tea...

"