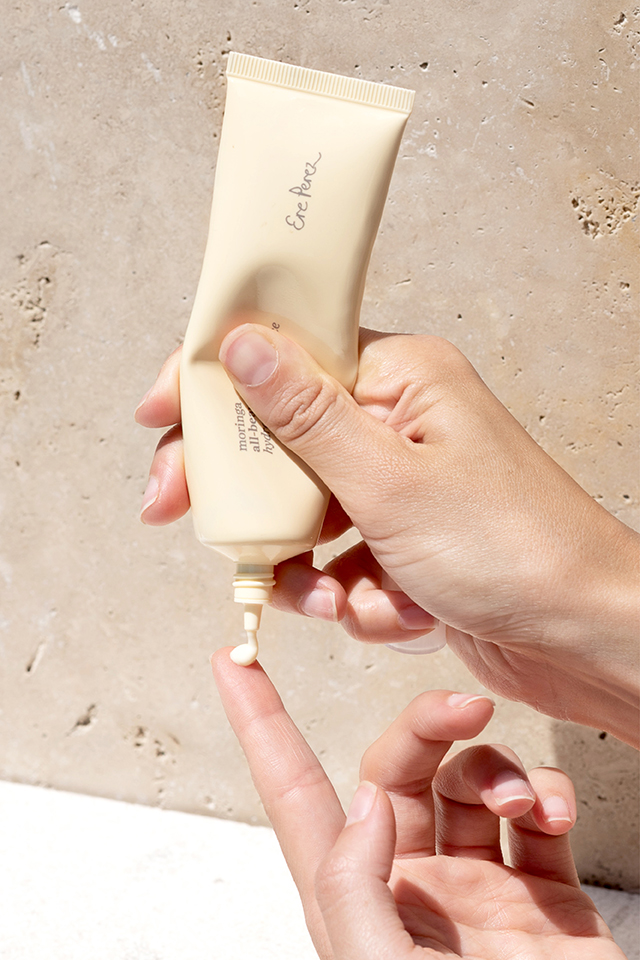 The Best Foundation For Oily Skin
Synchronising your skin care with your makeup to suit your specific needs will make all the difference to both wear and finish. When navigating the best-fit foundation for oily-prone skin, it is crucial to consider complimentary products to ensure you stay shine-free all day. Oily skin is, simply put, an overproduction of sebum; this is the oil that keeps your skin hydrated, yet too much can cause breakouts or leave a residue that causes your makeup to wear off. With this in mind, we have created some easy steps to manage this and help you choose the proper foundation to make shiny skin a thing of the past.
Firstly, preparation is going to help a lot. Understanding the appropriate type of cleanser, toner and moisturiser is essential in combatting excess oil and will aid in reducing it before you even get to applying your makeup. Getting this right will ensure a seamless look, as well as happy, healthy skin. When it comes to a cleanser, something with gentle exfoliation will prevent dead skin cells from building up and causing unwanted breakouts. We suggest the
Scout Cosmetics Super Fruit Exfoliating Wash-Off Cleanser
, formulated with natural AHAs and vitamins that delicately remove and exfoliate the surface of your skin. This then generates a faster cell turnover and collagen production levels, leaving you with a fresh feeling and an extra smooth complexion. Follow this with the
Grown Alchemist Balancing Toner
; the chamomile and olive extracts minimise your pores and even out your skin tone. If you have oily skin, it is common to want to ditch the moisturiser side of your routine, but you still need a decent layer of hydration, so don't be tempted to skip this step. We advise you to opt for something lightweight; the
Ere Perez Moringa All-Beauty Crème
is ideal because it is designed to soothe dryness and relieve any sensitivities whilst soaking softly into your skin. An absolute beauty staple, it is packed with antioxidants, including lemon balm and prickly pear, that keep bacteria at bay and leave you with a radiant glow. Getting this skincare regime right will really help your foundation reach its full potential.
"
Understanding the appropriate type of cleanser, toner and moisturiser is essential in combatting excess oil and will aid in reducing it before you even get to applying your makeup.

"
Before applying your foundation, a high-quality primer will assist in controlling oil control and keeping your makeup where you want it. The
Zuii Organic Primer
is designed to give you a perfect base whilst minimising your pores, stopping excess sebum in its tracks. The nutrient-rich formula calms inflammation, reduces the appearance of fine lines, wrinkles and shine, and extends your makeup's longevity from day to night, a win-win. Next, when deciding on a foundation, a good rule of thumb is that oilier skin types tend to agree more with powder-based foundations. The
Scout Cosmetics Mineral Powder Foundation
is a fabulous multi-purpose product, combining a foundation, concealer and finishing powder in one. It offers a medium style coverage, allowing your skin to breathe but giving you consistent colour. Apply with a large-sized beauty brush in slow circular motions to achieve a flawless finish.
Scout Cosmetics' Pressed Powder Foundation
is another good choice to pair with oily or acne-prone skin. It is infused with organic jojoba oil that balances your oil production and leaves you with a long-lasting, matte appearance that cleverly mimics your skin's natural texture. The
Ere Perez Oat Milk Foundation
is a brilliant option if a powder finish isn't your preference. The buildable formula glides faultlessly across your skin and strategically locks in oil, and with a wide range of shades on offer, you can find your perfect match.
Foundations
Check out our full range of Australian Foundations for every kind of skin type.