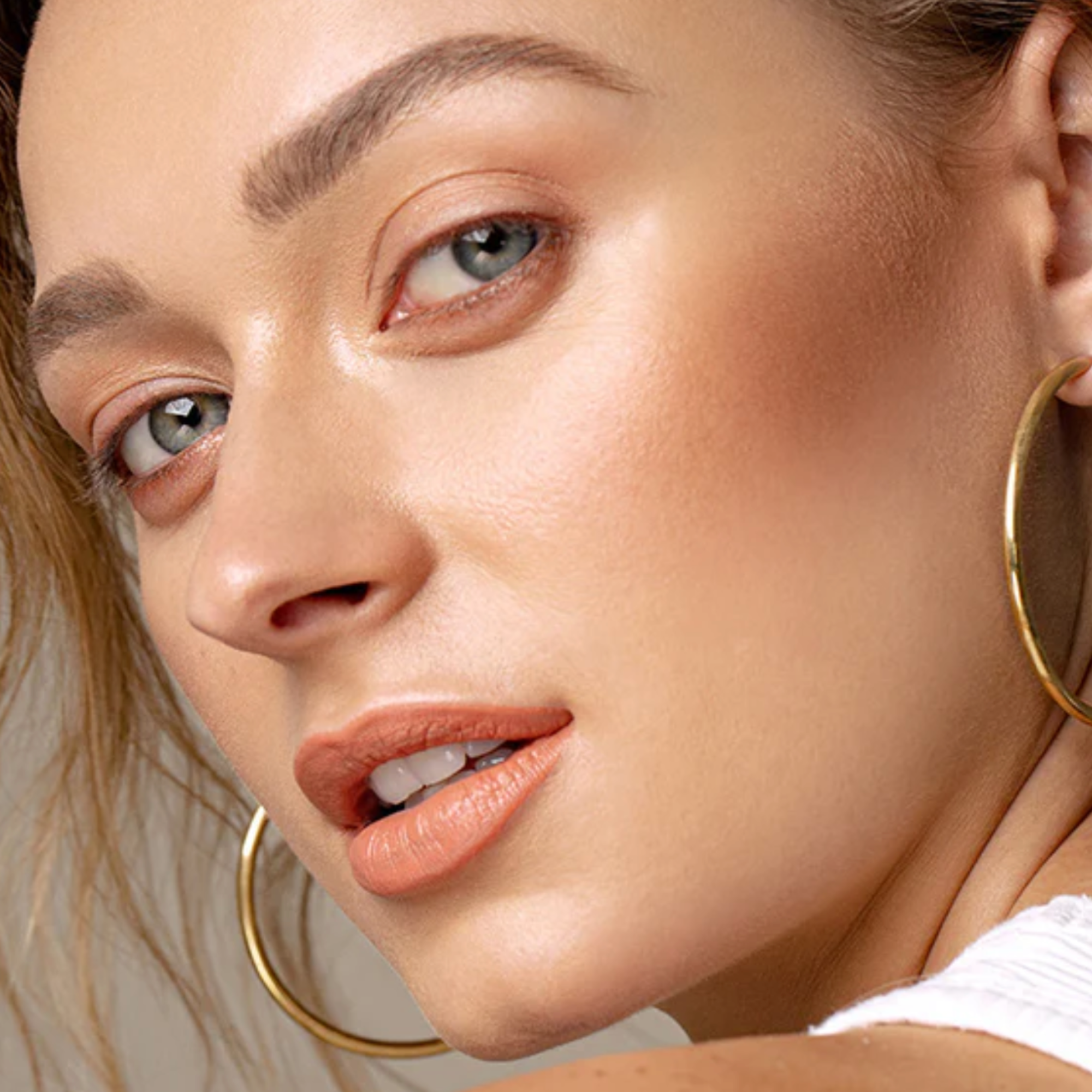 ​​The Best Lipstick Brands
There is nothing better than a fresh and fabulous lipstick, a fail-safe way to totally transform your look. There are three main things to look for when sourcing the best in the beauty business, hydration, pigmentation and tantalising texture. Our extensive range of natural and sustainable lipsticks offers all three and much more; the most challenging part is choosing a favourite!
If you are after bold and beautiful colours, then Shanghai Suzy is your go-to. Their rich and ripe shades offer long-lasting wear and a pout that packs a punch. From deep black plum and dusty desert rose to the iconic blood red, you are guaranteed to achieve a show-stopping and flawless matte finish.
Made with natural, vegan ingredients that offer a lightweight and all-day wear whilst keeping your lips nourished and vibrant. Apply a small layer of lip balm for an extra coat of moisture before two base coats of lipstick; for that final pizazz, finish with a lip brush to ensure an even cover. The Ere Perez Lip & Conceal Brush is ideal for getting a precise outline for some added definition.
For something a little more subtle and low-key, the Ere Perez tinted lip bars are a divine combination of hydration and honey-like hues. Formulated with nourishing argan oil, shea butter and wild pansy extract, these balms condition your lips whilst adding a delicate infusion of both colour and shine.
The wild pansy extract holds healing and soothing properties to protect this sensitive skin and offer you some luxurious lip care. Choose from an array of natural nudes and precious petals that give you an effortless and easy-to-wear option within your make-up bag. We are loving Zen for the shade of summer, a soft peachy hint perfect for those breezy beach days; pair this with the Mango Lip Honey in Glaze for a layer of gorgeous gloss and velvety shine.
A new lipstick that is gaining popularity is from local beauty brand, Eye of Horus. The latest addition to their collection is the divine Bio Lipstick, infused with marine botanicals; this sustainable stick is inspired by Artemis, the Greek Goddess of Nature, an advocate for freedom, fierceness which is wildly protective over the flora and fauna and all animals. Feel empowered with their range of bespoke shades that give you a silky enveloping coat of colour.
Each lipstick is created with nourishing plant butters and sacred oils that give your lips added volume for a fuller finish that oozes confidence. Try the Aurora Peach for a clean coral pink pigment and blend with the Eye of Horus Lip Liner in Egyptian Rose, designed to highlight the outside of your lips and give you a plumper, longer-lasting pout.
We are all about multi-purpose products, especially ones that align with eco-friendly practices; the Fat and the Moon Lip & Cheek Stain is packed with plant-based ingredients and packaged in a ready-to-go recyclable tin. It is a magical merge of alkanet root, rose geranium essential oils and beeswax that make for a perfectly pure product. This irresistible tint seamlessly glides across your lips, cheeks and eyelids, giving you a versatile glow. It's time to pucker up!
"
It's time to pucker up!

"