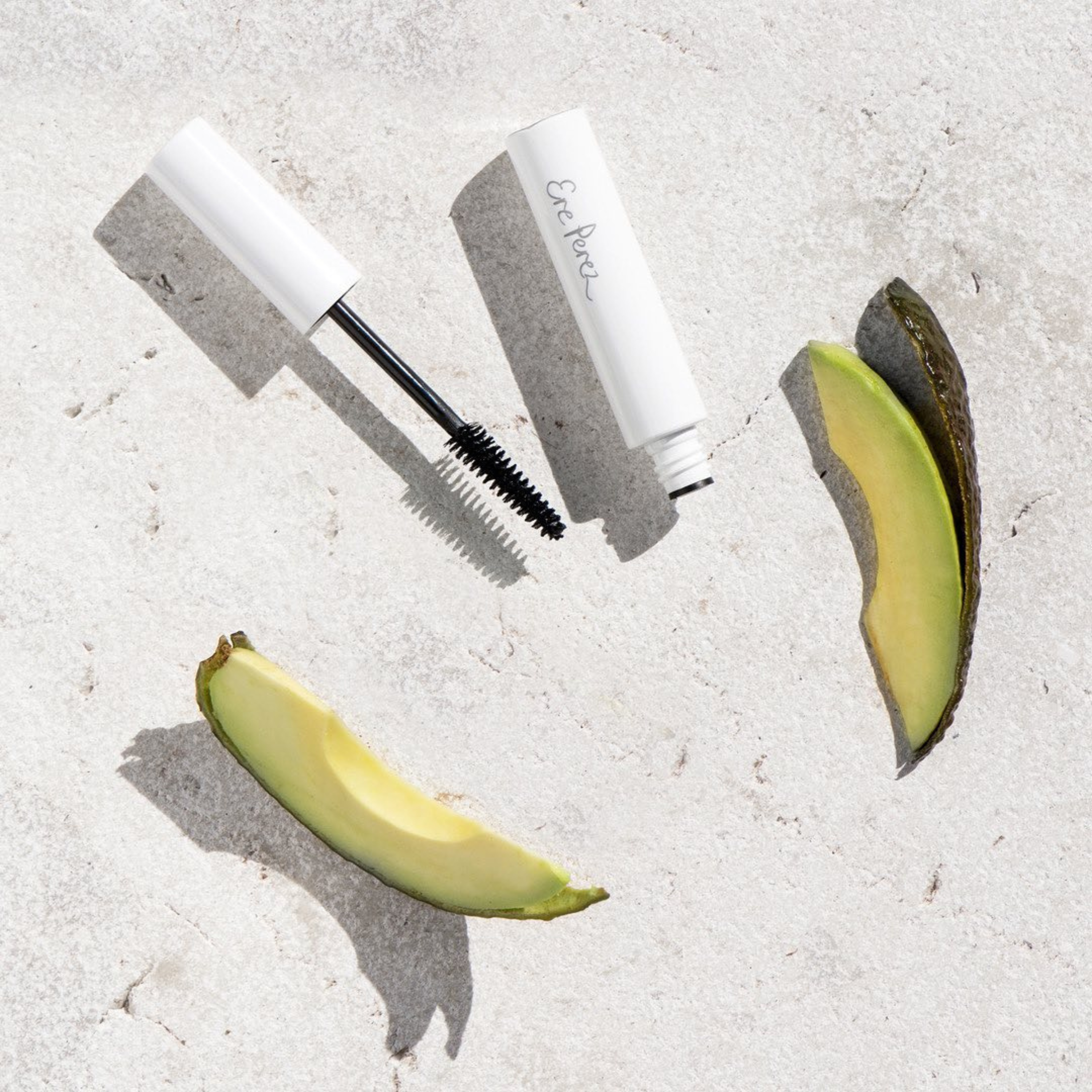 The Best Mascaras in Australia
The matter of mascara is always a hot topic, and rightly so; mascara can completely transform your look, which is why for so many, it is the I-can't-live-without beauty product...
From subtle definition, full-blown glam or anywhere in between, there are an array of different mascaras on the market that appeal universally. Call us biased, but we feel our range of natural mascaras is the best in Australia; they guarantee you luscious lashes without the less than desirable panda eyes or lash damage. Formulated with nourishing ingredients and modern-day technology, look no further than these make-up bag must-haves.
For those after an excellent daily mascara, one that won't budge or smudge, then the Ere Perez Waterproof Avocado Mascara is your new magic wand. With an incredible 24-hour wear time, this will stay put all day (and night). The jet black pigment adds a gentle lift whilst strengthening your lashes for a deliciously gorgeous gaze. Ideal for those always on the go, it will withstand workouts, ocean dips to spontaneous dinner dates. It is made with nutrient-dense avocado and mamey oil, meaning it is even suitable for sensitive eyes, so get ready to bat those lashes. Often waterproof mascaras can be a little underwhelming with their impact, but this is the perfect balance of performance and punch.
"
Flutter those lashes...

"
If you want to add some serious volume to your lashes, we suggest the
Eye of Horus Lash Lift Mascara
. This vegan mascara has been flying off the shelves due to its ability to give you that dreamy no make-up, make-up look. Comprised of a generous offering of natural ingredients, including marine collagen and castor oil, these help your lashes to repair themselves from breakage, stimulate growth and fill out for that flirtatious flutter. The curved double-sided comb means no clumps and perfect precision. Apply several coats for a more dramatic look or stick to the one for a low-key effect, this mascara is a fantastic all-rounder and always on the top of our wishlists. If you prefer to step away from the standard black, we suggest trying the
Eye of Horus Goddess Mascara in Babylon Brown
. This is particularly flattering for those with fair skin, paler lashes or great if you want to add some soft definition to your lower lashes without the intense colour. The thick brush gives a smooth result and even coating alongside a sweet, subtle curl that opens your eyes.
In the event that you find yourself reaching for the false lashes, maybe it is for a special occasion where you want all the effect with none of the top maintenance. There is a mascara that will give you that striking appearance without the chemicals, nasty glues, not to mention the fuss. Enter the LashFood Ultra Rich Volumising Mascara; this gives you layers of confidence and exceptional extension. Made with frontline industry technology, Phyto-medic complex balances moisture levels and prevents breakage. To make your eyes and lashes pop even more, we recommend once you have removed your mascara at the end of the day, apply a generous layer of the LashFood Eyelash Enhancing Serum like you would apply eyeliner. It is packed with powerful nutrients that will absorb into the hair follicles, boosting their growth rate and drastically improving your lash health. Keep at it; the best results will come from consistent use, so put it in your new nightly routine for the most heavenly lashes of your life.