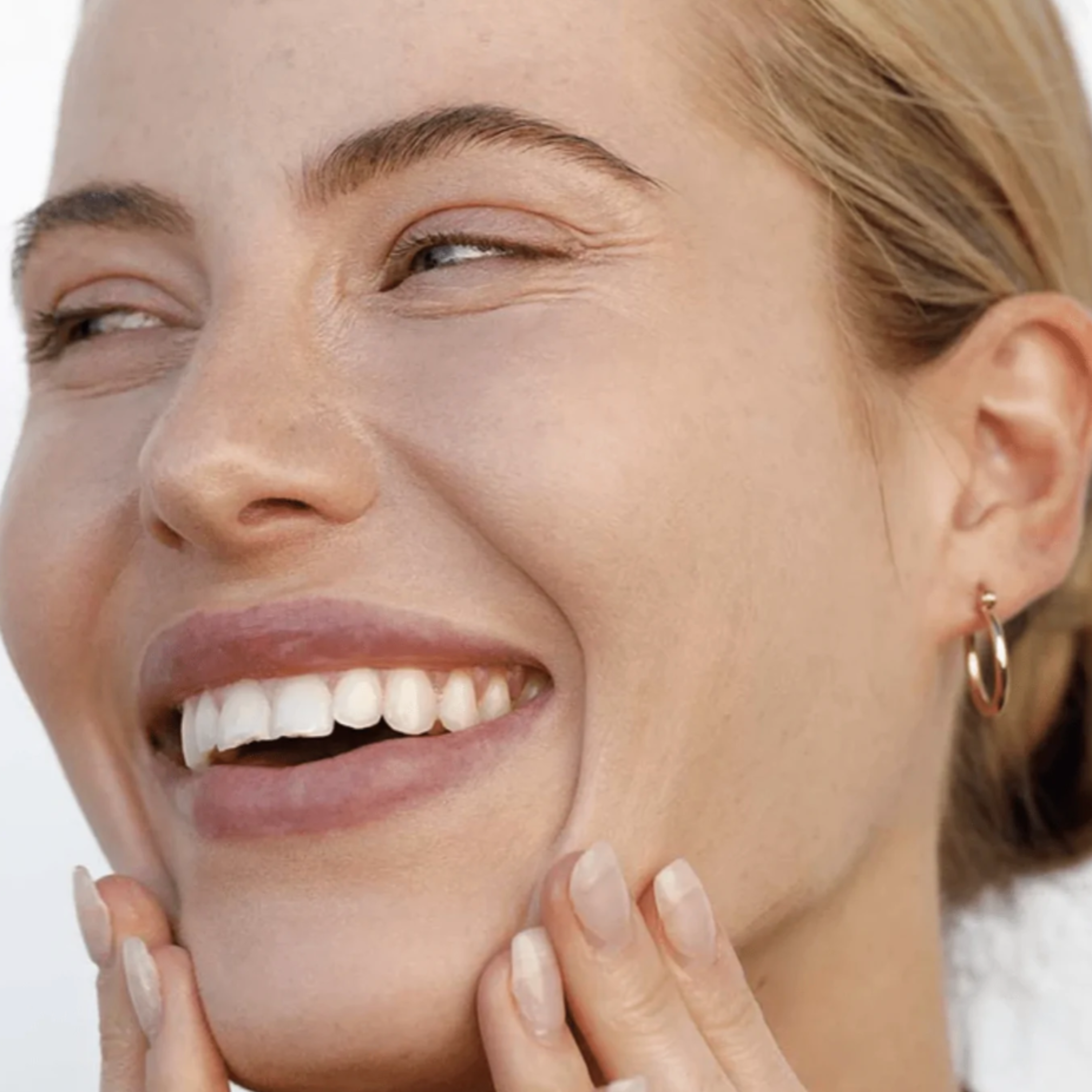 The Best Matte Foundations: Defined
Often we comment on texture when describing the beauty of arts and interiors, but where your complexion is concerned, the same rules (sadly) don't apply. For those who err on the oily side of the skin spectrum, the only texture you're likely to be hoping for is matte, matte, matte. And fortunately, matte foundations naturally help with oil control, leaving you with the airbrushed, poreless finish we all desire. The trick is finding the right kind for your skin that won't sit too heavy and gives you effortlessly even, long-lasting coverage every time.
With foundation, because you're typically applying this product every day, it is essential to pick something that is toxin-free and packed with superfoods that will work to protect, hydrate and nourish your skin from deep within. This is why the Eye of Horus Skin Tint Serum Foundation is an exceptional choice, particularly for those wanting something with a light texture but durable enough to last from morning to night. Their breadth of shades means you can find something that mimics your natural skin tone and will morph throughout the changing seasons and sunlight to give you a fresh feeling and looking face. It's particularly special because it works as a foundation and skincare hybrid; the actives boost your collagen production whilst the sacred oils lock in moisture, giving you a gorgeous dewy finish. Its versatility as a product means it is suitable for all skin types, yet, it is particularly good as a buildable matte foundation because it keeps your natural oils at bay without clogging your pores, giving you the perfect base layer of makeup.
Suppose you are after a foundation that is utterly weightless and helps absorb environmental moistures like muggy weather, which can wreak havoc on a flawless face of makeup. In that case, the
Scout Cosmetics Pressed Powder Foundation
is your new summer saviour. This mineral-rich powder contains antioxidants that mattify your pores whilst letting them breathe and combat breakouts, with ingredients like organic Jojoba and Vitamin E that cleverly mimics your skin's natural sebum for effective hydration and luminous coverage. Jojoba is a little magic; consistent use can convince your skin that it has produced enough oils, therefore balancing the surface layer and leaving it velvety smooth. Its soft waxy texture is extra absorbent of any excess oils but is formulated to stand the test of time, rain, hail or shine, a.k.a, life-proof.
And for superior coverage we must recommend RCMA's Liquid Foundation. It mattifies oilier areas whilst the olive oil base gently hydrates drier parts, making it perfect for combination skin. Its silky texture is shine proof and beautifully blendable so that you are always camera ready! RCMA are renowned for their extensive range of shades to ensure the most immaculate match for every skin tone. Their formulas also don't oxidise, meaning the colour doesn't change from tube to skin and remains true all day. Check out our blog on determining your natural undertone "Are You A Cool, Warm or Neutral Undertone?" to guide you in choosing the correct colourway. And, for a little extra help with setting your foundation, the RCMA Premiere Loose Powder can be used as an excellent primer to a liquid layer or as a final setting powder, it subtly blurs imperfections and holds your makeup in place for nothing less than a faultless finish.
"
Enhance the skin you're in!

"