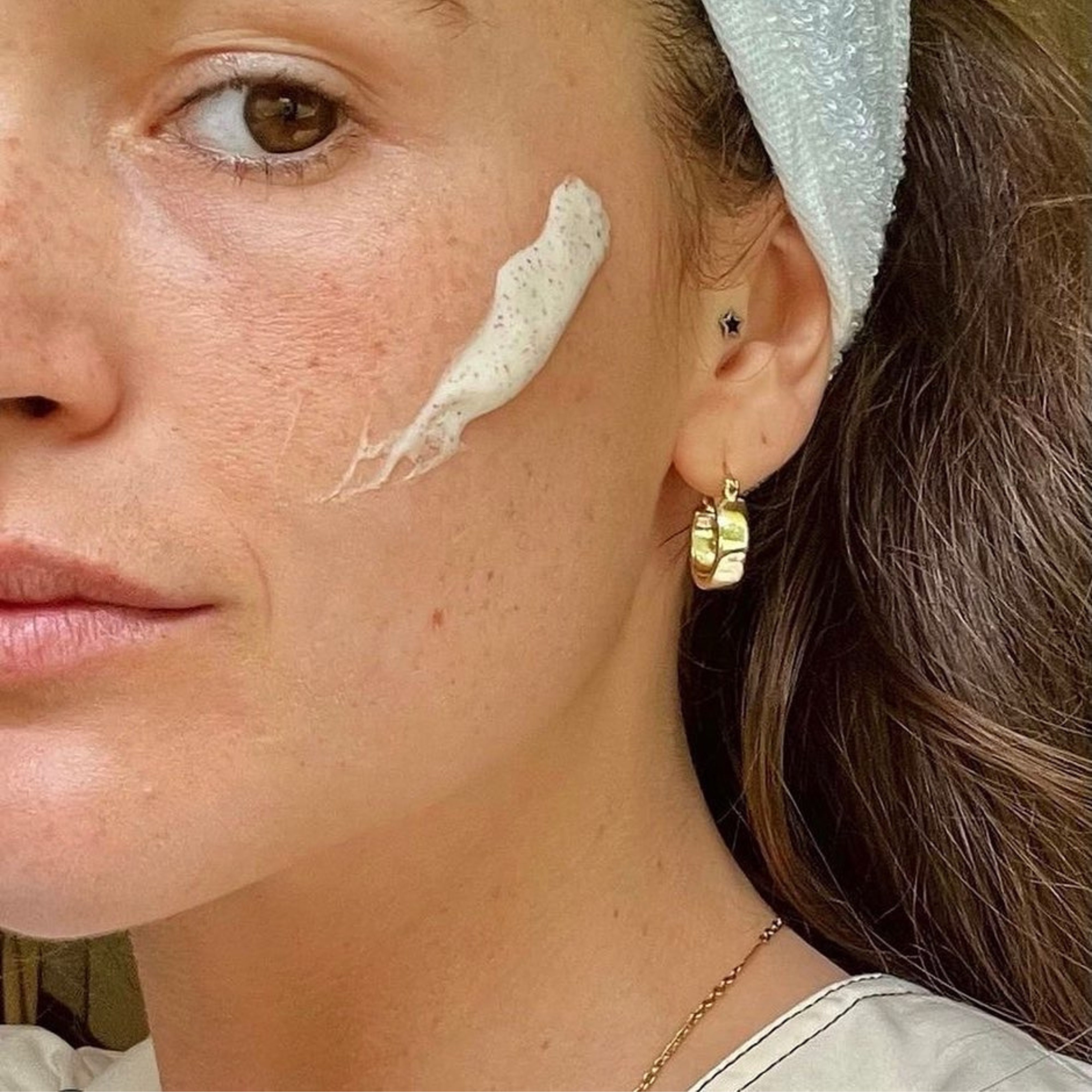 The Classic Signs Of Combination Skin
When it comes to managing your skin type, the first step is identifying what kind of skin you have; this way, you can effectively determine what products to use for the best results.
Combination skin is very common, but it can feel challenging when managing what seems like conflicting needs. There are a few signals of combination skin that, when you recognise them, will suddenly make a lot of sense! The main goal is to find a manageable happy medium without having to invest in a boat lot of products or time.
Testing your skin at home is an easy way to decipher what skin type you are dealing with, and we find the face wash experiment is pretty foolproof. Simply wash your face clean of any product or make-up and leave it for an hour. If you find that some areas are drier than others, specifically your jawline or cheek area but your nose and forehead feel oily to the touch, this is a classic indicator of combination skin. Hormonal spikes will also emphasise these symptoms, creating larger pores to make up for excess oil production that tends to appear across your t-zone and chin; it will also intensify any redness appearing where the skin is dry.
Seasonal skin is also something that happens to all of us; with the extremities from summer to winter, it is natural for our oil production alongside symptoms of dryness to be heightened. However, with combination skin, these fluctuations tend to be far more noticeable. Higher temperatures and humidity will cause your sebum production to increase, meaning more oil is forming within your pores, particularly in your t-zone, which can lead to breakouts or unwanted excess shine. Lower temperatures will mean your skin has to work harder for hydration, and any dry spots or peeling will be accentuated. These opposing areas of your face can also result in your makeup looking and feeling patchy, whether it is clinging and crumbling or disappearing throughout the day; all signs point to combination skin being the culprit for an uneven appearance, especially with products like foundation and concealer.
It is important to remember that everyone is unique, and of course, symptoms will vary; that's the beauty of beauty! It isn't one size fits all, and we always encourage you to embrace your individuality. Mastering combination skin can be easily achieved with a few products and practices; it is effectively a balancing act of your complexion. You will need to treat separate areas depending on the symptoms you are experiencing. A gentle cleanser and toner combo is key to managing your skin's oil production. The
Dope Skin Co's AHA & BHA Cleanser
and
Tonic
are a dynamic duo that will up your skincare routine. The Cleanser will tackle clogged pores and blackheads with a soft exfoliation that will leave you with soft, smooth skin. Hero ingredients include hemp and blue tansy that will ensure you still have enough moisture and your natural oils aren't entirely stripped; don't forget, some oil is a good thing! The Tonic will encourage a more even texture and combat the source of breakouts or acne.
When choosing a face moisturiser most suitable for combination skin, look for hyaluronic acid on the label; it is a critical ingredient that will help with hydration and overall protection. The Retreatment Botanics Light Hydrating Moisturiser will nourish your dry, sensitive areas but won't overload your pores or increase any oil production, alongside organic Native Davidson plum, banksia flower and olive leaf that will soothe any irritations or outbreaks. Follow similar rules with a serum, opt for a lighter consistency; a water-based formula can often agree better with combination skin. The Scout Cosmetics Skin Perfecting Radiance Gel is excellent for your pm regime; it can be used as a treatment or even as a sleep mask. Infused with Vitamin C, liquorice and aloe vera extract, this serum encourages your skin to regenerate new cells, giving you a fresh, radiant look whilst helping to control pigmentation. Always wear Vitamin C in conjunction with sunscreen to protect from UV rays and any environmental damage.
"
Live life with your best skin...

"