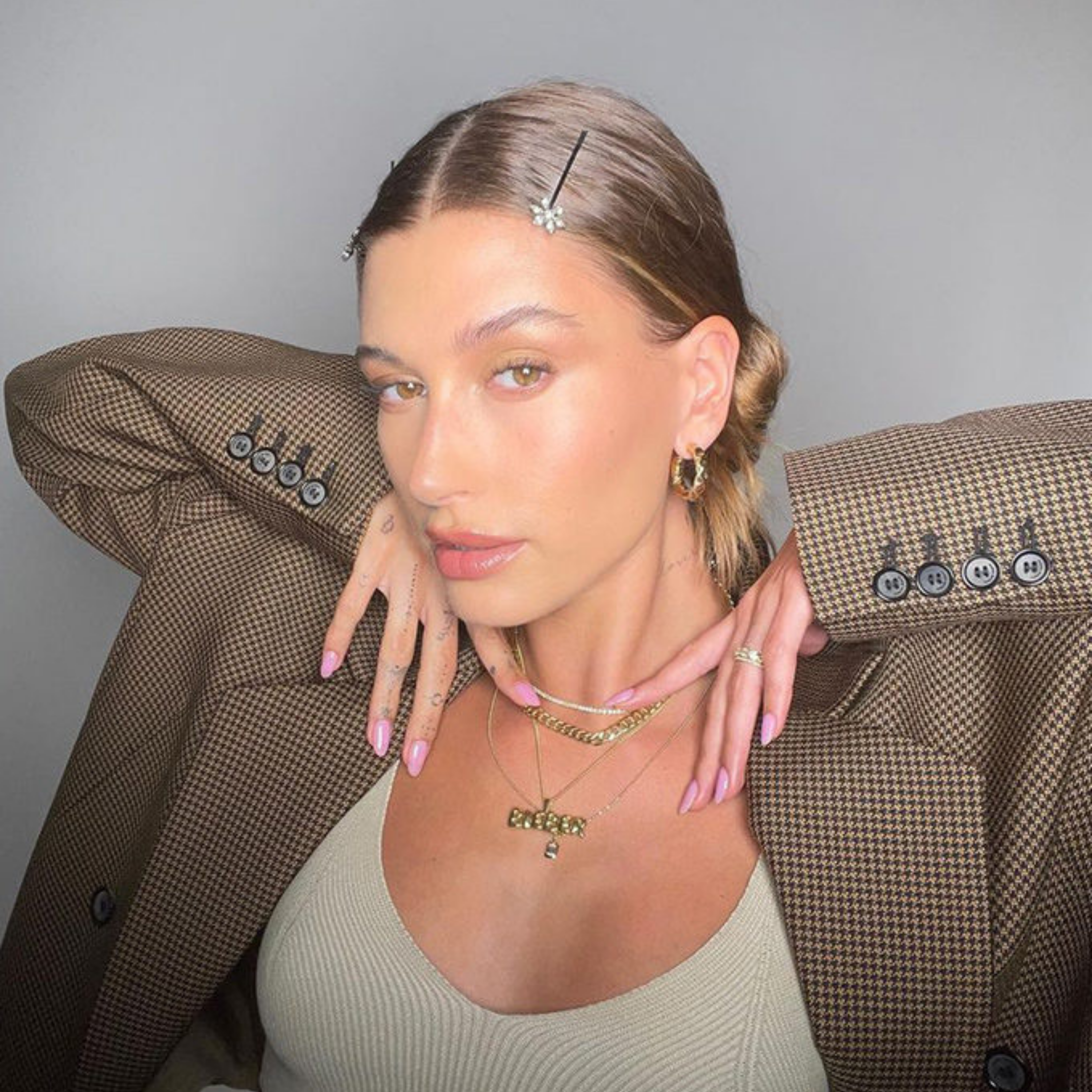 The "Clean Girl" TikTok Trend
And how to achieve it with these key products...
One of the latest trends we are seeing a lot of at the moment is clean girl makeup. Influenced by the likes of Hailey Beiber, Kendall Jenner and Bella Hadid, this aestehtic is swiftly becoming the look for everyday wear. It is dubbed to be more of a lifestyle than your regular fast fashion; the idea is to infiltrate immaculate but effortless-looking style and paired back beauty to all walks of life. From wardrobe to homewares to manicures, it is all about fresh, clean and organised living; think slicked back buns, matcha lattes and clear, porcelain-looking skin. Keeping your routine minimal and sticking to a core range of natural products is the way to achieve this, so let's break it down.
Creating a dewy base is the best place to start, because it is all about the glow. Light makeup is what you need to utilise your natural tones and highlight your unique beauty. After cleansing, moisturising, and, of course, SPFing, you can create a seamless layer with the Ere Perez Oat Milk Foundation, packed with skin-soothing Vitamin E; this medium coverage foundation is lightweight and allows your skin to breathe whilst guaranteeing a flawless finish. Gently blend in with a beauty brush or sponge across your face and neck for an even colour; then pair this with the Ere Perez Arnica Concealer for the ultimate clean girl look. This magic pot will cover any imperfections, including dark circles, blemishes or uneven tones. The creamy arnica formula has antiseptic properties that help with inflammation and healing; simply apply it on top of your foundation to any problem areas for a gentle brightening effect. The Ere Perez Eco Vegan Lip & Conceal Brush makes it really easy to reach the corners of the eyes and around the lips for a super smooth result.
"
Squeaky clean, babin' dream...

"
For your lips, the Ere Perez Mango Lip Honey Glaze is a divine gloss that gives a subtle shine without any tacky residue. The hydrating ingredients leave you with super juicy, soft-feeling lips with a delicate hue. If you are after a little more colour, the Ere Perez Carrot Colour Pot in Healthy is the perfect all-rounder for both your lips and cheeks; it provides a fresh pop of blush from the natural pigment and is ideal for on-the-go beauty or a little midday freshen up. Finish your look with the Aloe Clear Gel on your brows; this clear gel will neatly put your brows and lashes in place whilst adding a little volume. The aloe vera is lengthening and coats your lashes with a protective layer; it is also great to use on any fly away hairs around your face. To check off all the clean girl trends boxes, give yourself a spritz of sophistication with the 19-69 L'air Barbes; with notes of lemon, white musk and post-rain feels, you will convey confidence and cleanliness everywhere you go.