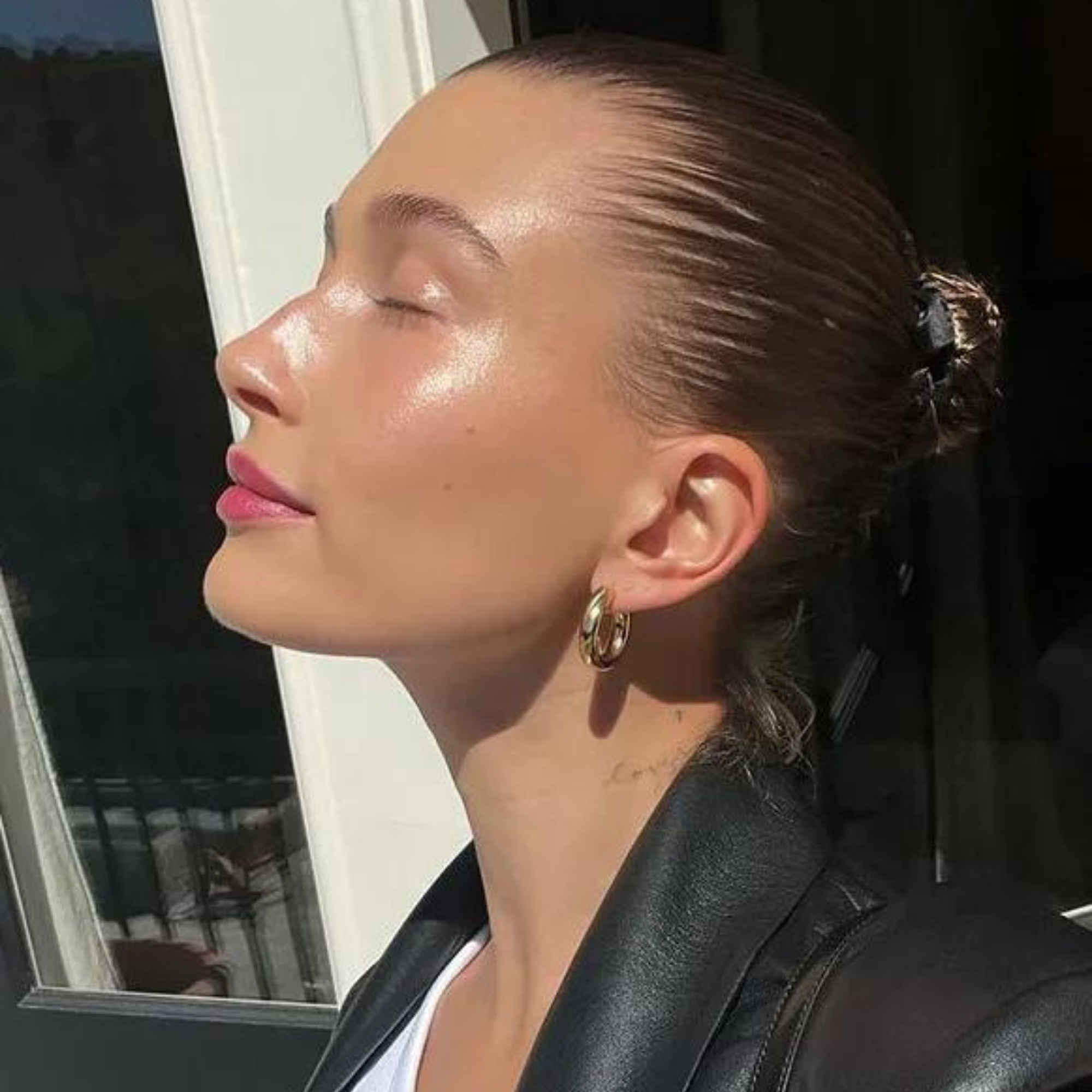 The Glass Skin Phenomenon & How To Nail It
Get familiar with the new phenomenon in skincare and beauty derived from the Korean trend, aptly named 'glass skin'...
It focuses on clarifying, toning and creating layers upon layers of hydration for the ultimate glow by utilising your skincare routine with an excellent range of products to achieve the most luminous result. Don't fret - this doesn't have to mean another thirty minutes in front of the mirror every morning; with a few savvy products and methods, you can create your own version of glass skin with the greatest of ease.
The first measure to take for a mythical illumination is an effective toner, one that gently exfoliates and nourishes in one go. Less is more, so no need to go overboard on harsh chemicals; Loyal Crush is the perfect pit stop. The Dope Skin AHA/BHA Tonic is ideal for removing dull/dead skin without stripping you of your natural oils. The active five fruits AHA's and Sallyic Acid clean out your pores, giving you an unrivalled smooth texture and a fresh feeling. It is mild enough to use daily, so apply to a cotton pad post-cleanse, morning or night and liberally apply over your face and neck.
Getting into the habit of a weekly mask will also make all the difference to your skin. Incorporate it into a pamper-style evening and indulge in some deserved self-love at home. The Province Apothecary Regenerating Exfoliator & Resurfacing Mask is ideal for once-a-week use. Formulated with soothing lavender and detoxing green tea, these raw, plant-based ingredients will delicately polish the top layer of your skin whilst infusing a barrier of antibacterial protection, so say goodbye to break-outs! Mix with a bit of water to create a paste-like consistency and generously use it across your face; let it sit for up to three minutes and wash off with a warm, damp cloth. If you prefer to combine your cleanse and mask in one product, we suggest the Linné Purify Face Wash & Mask; this is an incredible multipurpose work of magic that tackles imperfections and common sensitives such as rosacea, rashes and acne whilst neutralising against free radical. For a mask, simply apply to dry skin and let it settle for up to ten minutes before rinsing.
"
Next stop: Hydration station!

"
As we said, hydration is a critical player in the game of glass skin. Finding a rich moisturiser that will not congest your pores is easy with the
Grown Alchemist Hydra Repair Treatment Cream
. Its non-greasy formula means it sits perfectly under makeup, and the rosehip and calendula combo will give you that mythical baby-soft feel and translucent appearance. Other ingredients, including Cane Sugar, improve your skin's vitality and repairs sun damage, whilst Geranium Blossom will rebalance your natural sebum levels, preventing excess oils that lead to unwanted breakouts. Combine this with the
Grown Alchemist Age Repair Eye Cream
to look after the delicate skin around your eyes. Centella and Soy protect against fine lines, wrinkles, dark circles and calm any puffiness that can appear underneath the eyes - perfect for when you wake up on the wrong side of the bed!
We couldn't miss out on the dreamy duet that is Bear Essential Daily Face Oil & Mist. This luxury union has you covered when it comes to creating the glass skin effect. The Wonder Oil is made with 100% cold-pressed Prickly Pear Seed Oil, rich in nutrients that promote cell rejuvenation, collagen production and microcirculation deep within the skin. The Harmony face mist works in conjunction to stimulate cell growth and restore dry or damaged areas. Dense with Vitamin K and E, these cultivate a youthful glow and bouncy, beautiful skin. Use these as part of your morning and night routine and trust us, your glass will be way more than half full.