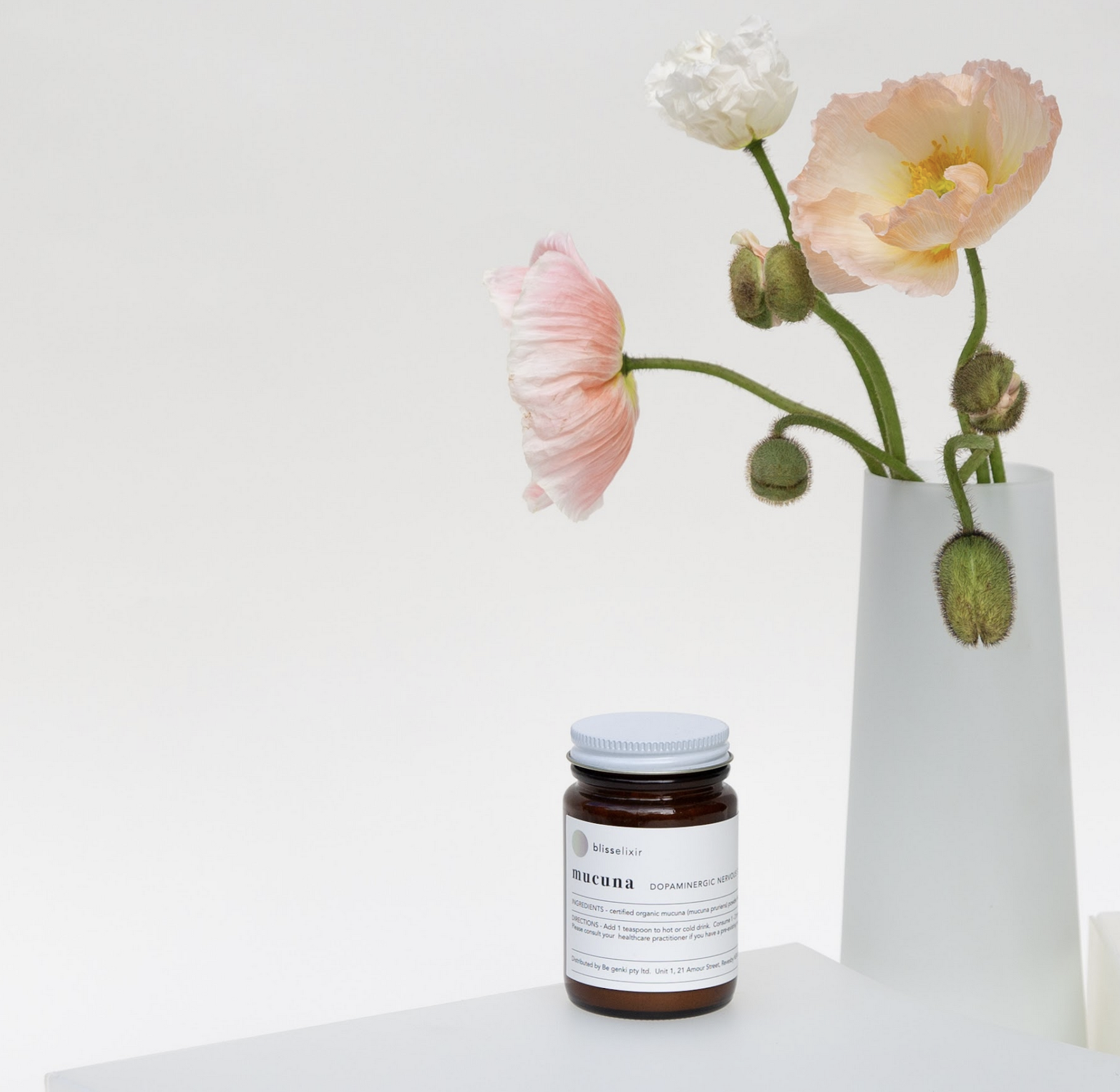 THE MANY BENEFITS OF NUTRITIONAL CLEANSING
There's so many choices when it comes to powders and supplements, and it can be confusing when finding the right choice for your needs. If you have serious ailments, we suggest discussing these with a medical professional or licensed nutritionist to see what they suggest before adding any to your diet. But for those who are simply looking to improve their inner beauty routine, then adding vitamins and supplements can benefit your everyday diet, by increasing and introducing natural aides that you may not be getting through your usual meal plan. Find out more about some of our in-store favourites below.
Superfeast
Superfeast has a wonderful and wide range of wellness products, including Lion's Mane, Mason's Mushrooms and a complex Beauty Blend.
These are all designed individually to target areas such as nerve response, brain function, gut health and hormonal balance. They are great additions to broths, teas and hot water for a zen style beverage.
A personal favourite of ours is the I am Gaia formula which is perfect for a first time experience with dietary supplements. It is a gentle but effective blend of goji berries, shizandra and jujube fruit all of which act as a super multivitamin specially designed for women.To be taken daily, this will aid in female vitality and energy levels making it the perfect addition to add to your morning routine. Mix with warm milk or water for a soothing start to the day.
Orchard St.
We have always loved everything and anything that is produced by Orchard St, especially their potent powder collection! Their powerful range is full of vibrancy and beautiful ingredients that create beautiful benefits to your overall health. Life is often stressful and full of random curveballs - particularly given the current climate - and this has a huge impact on our bodies; introducing copious amounts of physical tension and anxiety that we all hold onto.
Luckily, the Adapt Elixir Powder is formulated to support your adrenal glands with astragalus, ashwagandha and ginseng.
These powerful herbs combat tension and worry by restoring your bodies natural fight or flight balance by regulating your metabolism and lowering your blood pressure. We suggest starting with half a teaspoon added to a smoothie or delicious acai bowl before building up to a full teaspoon. With any new product, it is always best to gradually introduce it to your regular routine so as to avoid any adverse side effects and ensure you reap all the amazing benefits.
Bliss Elixir
Another great addition in this current climate is bolstering your immune system as much as possible with natural vitamins and defences. That way, you can prevent sickness or lessen the severity of symptoms.
The Bliss Elixir Coco Immune is a combination of Vitamin C, Cayenne Pepper and a mixture of medical mushrooms which all rebuild and combat infection.
This one is particularly yum mixed with your choice of warm milk, creating a comforting solution to mild illness or a cold that can be taken every day for full-effect.
"
There are so many variations of wellness products you can start implementing into or continuing your current journey with, these are only a select few of what we have on offer at Loyal Crush.

"
Nutritional Cleanse
Powders and supplements for nutritional cleansing.