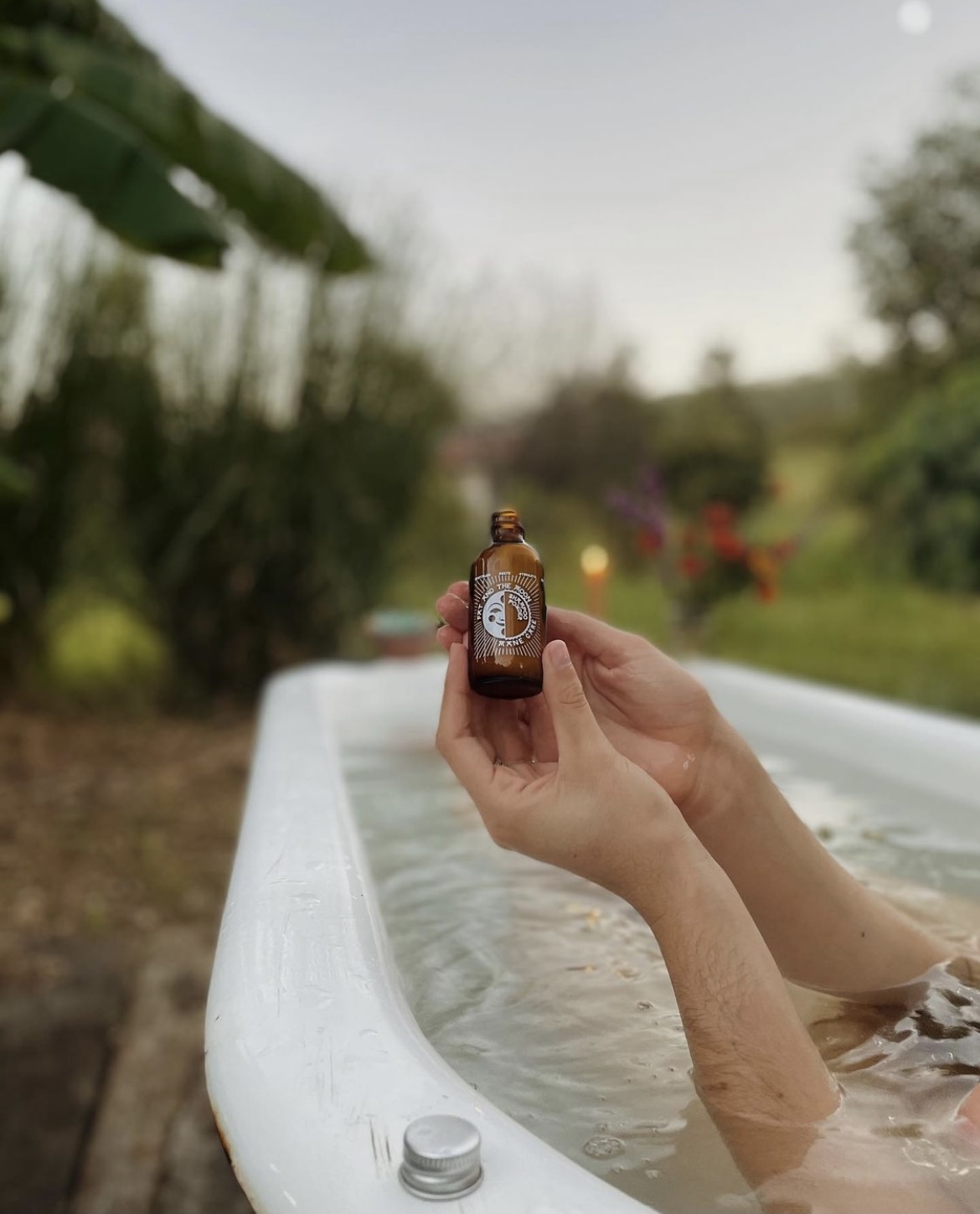 TOP 5 MUST-HAVE VEGAN SKINCARE BRANDS IN AUSTRALIA
If you thought vegan skincare was just a fad, we're here to show you just how amazing products in this range can be - and cruelty free is just the icing on the cake! Vegan skincare has amazing benefits for your skin, it reduces exposure from tough, artificial ingredients and boosts collagen production.
We've shared our top 5 vegan-friendly skincare lines below so you can do a find your own favourite vegan and cruelty free products. Each brand offers a multitude of potent and dense formulas that will pack a punch in your skincare routine. You'll find plenty of must-haves and go-to products that are perfect for everyday use.
Fat And The Moon
Carried down from a family legacy of herbalists and natural healers, Fat and the Moon is a small handmade-to-order business with a passion for naturally harvested ingredients. Each product is crafted using age-old ingredients in its purest state that help heal and protect your skin. With healing benefits from plants that provide visible results, each product is developed with minimal ingredients to soothe and detox your skin from impurities.
The range of herbal body care products includes luxurious formulas from Moon Fat Bod Oil, face oils, facial mists, and cleansers. Each product is packaged in reusable, recyclable containers and bottles for an environmentally-conscious consumer.
Ananda Life
A uniquely luxurious combination of body and beauty products to enhance soul and mind. Botanically infused with alluring aromas to be used throughout the day. From uplifting perfume rollers in the morning to relaxing pillow mists at night.
Find a magnesium spray, which can be sprayed directly onto skin to ease muscles - the perfect way to deeply relax after a hot bath, or even at work for a break from the computer.
Ananda Life uses high quality magnesium sustainably extracted from the Zechstein seabed. Quality ingredients make up all Ananda products with the inclusion of organic ingredients where possible.
Dope Skin Co
As a hemp-loving brand, Dope Skin Co offers some of the best vegan skincare products to nourish and hydrate your skin. Each product is extracted from natural super-foods, botanicals, and vitamins to bring you some of the finest ingredients for your skin. Made using food grade Organic Hemp sourced from Australia, all products are created in small handmade batches to ensure the freshest naturally derived ingredients.
Each formula combats skin concerns from hyperpigmentation to premature wrinkles, and really helps moisturise dry, tired skin.
Retreatment Botanics
As an award-winning organic skincare brand, the product line from Retreatment Botanics offers some of the best age-defying ingredients sourced from Australia. Founded by Olivia Newton-John and her friends with a mission to 'enhance your timeless beauty, radiant wellness, and vibrant spirit'. Its plant-based products prioritize the Cellular Extraction technique for nutrient-dense formulas that deliver soft, dewy skin.
With a range of pure performance skincare including cleansers, serums, ultra rich moisturizers, face masks, and face polish to target your skin concerns. Its 100% vegan and cruelty-free ingredients deliver the highest concentration of antioxidants and vitamins for potent, age-defying skincare.
Bear Ltd
100% vegan and cruelty-free, Bear Ltd prioritises wellness as one of our greatest luxuries in life. Bear's strong team of naturopaths, compounding chemists, medical professionals, and microbiologists have crafted holistic skincare essentials with integrity and sustainability. The Australian-based brand is a Certified B-Corporation that stands by its philosophy of 'less is more'.
Each product is free from harsh chemicals, synthetic fragrances, sulfates, parabens, colorants, glycols, silicones, PEG's and phthalates. The luxury skincare line offers a skincare duet with an Essential Daily Face Oil and a Mist and Wonder Essential Daily Face Oil made with 100% cold-pressed prickly pear seed oil. Not to mention their sustainable packaging, made with 100% recycled medical-grade glass, is eco-friendly.
These brands will forever change the game in your skincare routine without any animal by-products.
The world of green beauty will love your body and mind and also assist to improve signs of premature aging, sunspots, and dryness.
Shop in confidence from a select range of 100% vegan skincare brands only at LOYAL CRUSH.
"
By eliminating animal-derived products from your daily skincare routine you'll be reducing your environmental footprint.

"
Vegan Skincare
Shop in confidence from a select range of 100% vegan skincare brands only at LOYAL CRUSH.