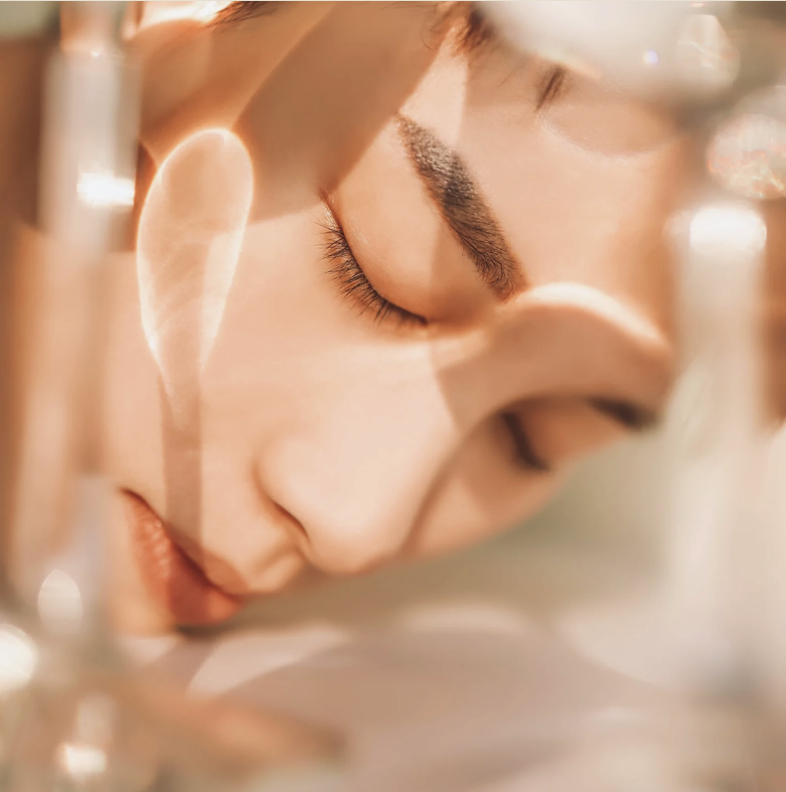 TOP TIPS FOR YOUR BEST SKIN EVER
To be able to look after your skin, understanding your individual needs is your best starting point. We are all so beautifully unique so embrace your differences and always love yourself first. Taking note of things like pain or discomfort is an important step in listening to your body's needs, so change your mindset about these potentially uncomfortable messages, and use them as a way to positively identify things you could improve. By listening to yourself and not judging your thoughts and feelings, you will reap the benefits emotionally and physically.
Healing your relationship with your body can start small with a delicious smelling body exfoliator that will scrub away any dead skin and leave you with a natural glow. Apply in small circular motions with a little warm water whilst in the shower or bath. Rub in for about 30 seconds to really get squeaky clean, this Dope Skin Co Hemp & Himalayan Salt Body Scrub is mixed with zesty sweet orange and mandarin essential oils, leaving your skin soft, fresh and fragrant.
Adding a weekly whole-body exfoliation will greatly improve your skin's texture and overall tightness plus the action of taking the time to work with your body can add a little mindfulness into your day.
Investing in a rich body oil will help keep your skin hydrated especially in the salty, sandy summer months. Generously apply immediately after your shower to soak up all the moisture before towelling down, let your skin soak up the rich nutrients from a natural oil like the Luxe Boday Oil Luna full of vitamins and antioxidants that will create a barrier from free radicals and environmental pollutants. A versatile oil that you can use anywhere to add a little hydration on the go!
"
Beauty begins the moment you decide to be yourself

"
Gua Sha's are all the rage at the moment, and for good reason! Reduce bloating and drain your face of toxins and fluid whilst toning your facial muscles. Put in the fridge for a cooling effect and use alongside your choice of serum to work into the skin, our choice is the Orchard Street Nephrite Jade Gua Sha, perfect for an at-home contour and a great addition to your current routine.
Lastly, our lips are often overlooked when it comes to daily maintenance but the positive impact a good lip balm can have is major. The changing weather has drastic effects on this sensitive area, dry, cracked lips are uncomfortable, but our luscious Province Apothecary Lip Balm is repairing and conditioning with its rich plant-based oils. Pop one in your bag, car, makeup bag and apply throughout the day, use as a base layer before your choice of lipstick for extra kissable lips!
Skincare
Skincare that's always cruelty free with non-toxic ingredients to show your skin and body some adoration! Blends of superfoods combined with nature's star ingredients combine to create beauty products that work.