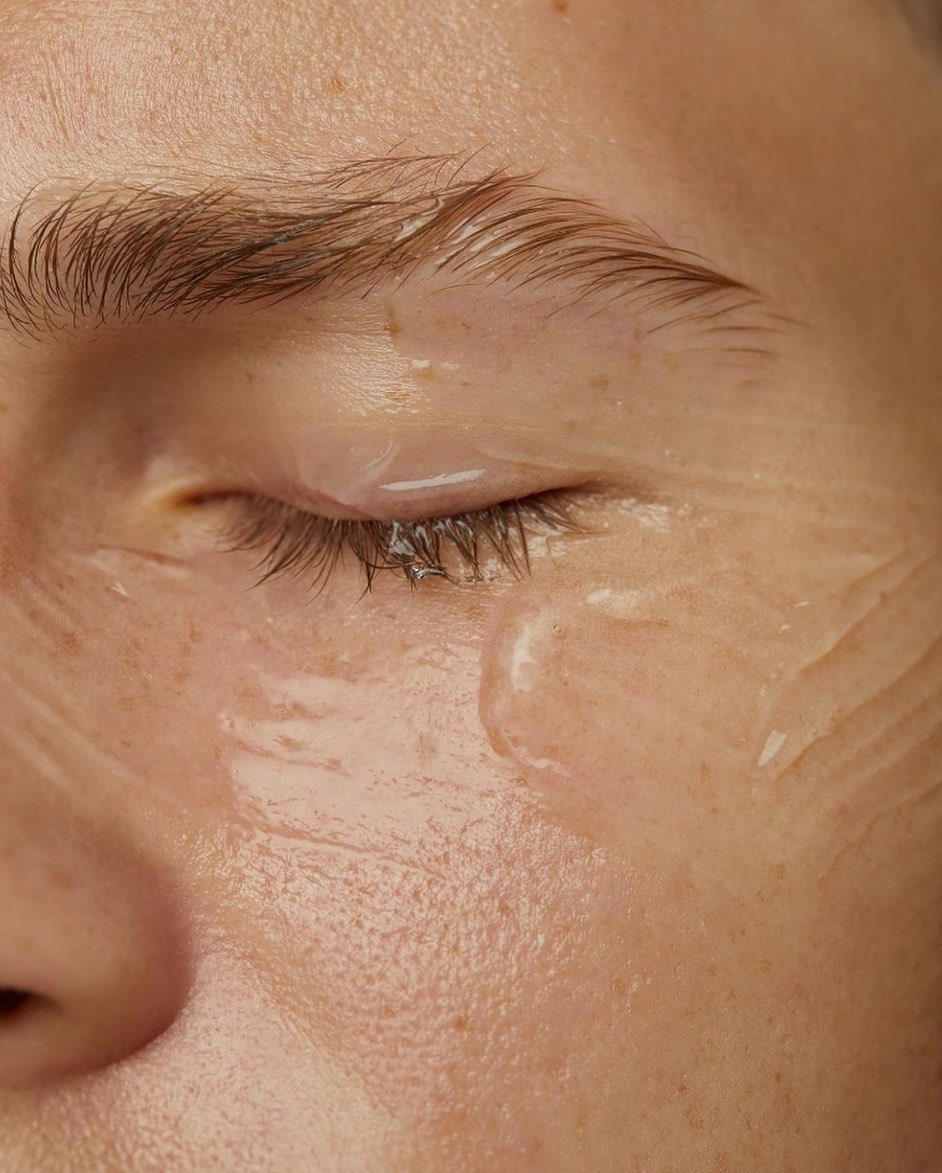 What Is A "Moisture Sandwich" & How To Create Your Own Recipe
We are used to hearing buzz words and fun phrases within the beauty industry, like, remember slugging? Even contouring was a new concept not that long ago! You can always rely on the ever-adapting world of skincare and make-up to have something fresh and fun up its sleeve. A 'moisture sandwich' is one of the latest techniques for achieving gorgeous, hydrated skin, so we wanted to break down how to master this recent culinary-inspired tactic.
So get ready... It's time to glow!
Like any delicious sandwich, it is all about quality ingredients that are carefully layered to ensure a scrumptious result. By following a few simple steps (or recipe), anyone can master this one! The aim is to apply your products to damp skin and lips from thinnest consistency to thickest - think of spreading your bread with butter before getting to the more substantial fillers. The reason for this is to naturally reduce transepidermal water loss by trapping hydration between each coating, and yes, this is the one time we can tolerate the word moist!
"
A recipe for glowing skin...

"
It all starts post-cleanse; begin by applying a spritz of face mist for a light dewy layer to work on top of; the
Grown Alchemist Hydra Mist
is ideal because it is water-based, meaning it won't leave any sticky residue. It is infused with potent peptides and the holy grail of hydration - hyaluronic acid that soothes, smooths and softens the skin. Its refreshing formula creates an effective barrier against aggravating environmental factors whilst revitalising and tightening up your pores. Next is your serum; if you are concerned about trapping too much oil or are prone to acne, try the
Cannabella Clarify Serum
; this solution is ultra-lightweight and calms irritations or blemishes with its diverse range of natural anti-inflammatory properties. If your skin sits on the drier end of the spectrum, we suggest the
Renewal Serum
, a richer, botanical-based oil that combats sensitives and promotes cell regeneration. Apply generously with your fingertips and allow it to absorb prior to the final spritz of your face mist. This will help keep in all the goodness before topping things off with the gorgeous
Grown Alchemist Hydra Repair Cream
. With a velvet-like texture and sweet-smelling mayblossom, this staple product will seal in every last drop of your smokin' hot sandwich - bon appetit!
For super soft, irresistible lips, begin by dampening them with a small amount of fresh filtered water, then use a generous helping of your favourite balm or moisturiser. The Province Apothecary Hydrating Rescue Balm does precisely what it says on the tin and is essential for keeping any cracked, chapped or dry lips at bay. As your lips are already moist from the water, the balm will penetrate the deeper layers rather than just sitting on the surface level, ensuring a thorough, more effective coating of hydration that will last longer too. Follow this with a bountiful coating of our best-selling Grown Alchemist Lip Repair, packed with collagen-producing tri-peptides and soothing African butter tree extract that work to stop any moisture loss. The subtle tint cleverly matches your skin tone and adds volume whilst softening lines for a fuller-looking, perfect pout!
Create Your Own Recipe Now