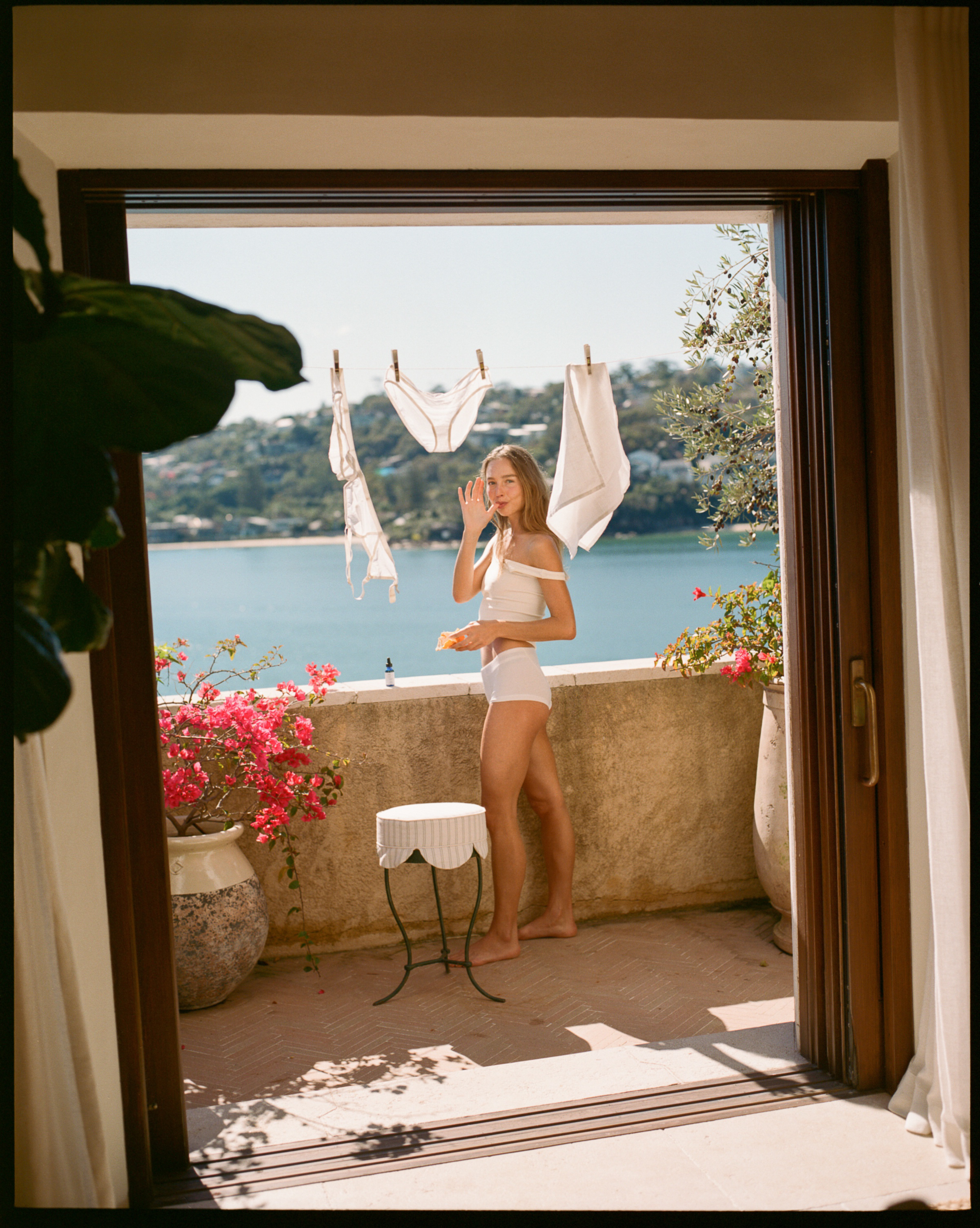 Winter Escape - Three Step Cleanse
Cleansing is akin to a spiritual practice; I cleanse, therefore I am. It is a moment to freshen up first thing and a way to wash off the day before bed. Getting your products in the proper order will mean you are cleansing effectively and doing your part in maintaining your skin's natural balance of oils and removing any excess dirt, leaving you with a clean and fresh complexion.
1. Cleanser
The first port of call is your actual cleanser; it's preferable to find something that is oil-based so it can take off your make-up properly. The Province Apothecary Moisturising Oil Cleanser, with purifying ingredients such as soothing avocado and raspberry, is a balanced combination of vitamins and antioxidants that nourish your skin's pH levels.
Briefly rinse your face with lukewarm water and massage the oil between your balms before gently applying in soft, circular motions. Let it sit for thirty seconds and wash off with a face cloth.
Some people may think that hot water opens and cold water closes the pores, but actually, there isn't much evidence to back this up - so when in doubt, go with the middle ground and use tepid water.
At night, doing a double cleanse is advised; think of all the things we wear on our face like make-up, serums and sunscreen. A second cleanse ensures you have removed all of these items added throughout the day plus additional environmental factors that you can't see.
2. Exfoliate
Your second step should be some form of exfoliator. It's best to use a chemical exfoliant for your daily use, and three times a week, you can reach for your physical scrub so as not to irritate your skin or strip it of its natural oils.
We love the Scout Cosmetics Superfruit Exfoliating Wash-Off Cleanser; it is packed with a rejuvenating blend of blueberries, grape skin and acai. Aside from sounding utterly delicious, it formulates to increase cell turnover and promote collagen production (music to our ears), and it acts as a barrier against free radicals such as sun damage and pollution.
Simply use two pumps and apply directly with your fingers across your face and decolletage before rinsing off with a fresh, damp washcloth.
For a physical scrub, the Grown Alchemist Polishing Exfoliant dissolves any dry and dead skin; the combination of peppermint and pink grapefruit helps soothe and absorb impurities, resulting in a radiant glow. This scrub is mild enough to use daily if you prefer the texture, but there is no need to press it too hard into your skin; let the product do the work.
3. AHA/BHA Cleanser
Last but not least, introducing an AHA/BHA Cleanser into your routine will work wonders on your skin texture. The Dope Skin AHA/BHA Cleanser acts like magic to clear blackheads and clogged pores, ensuring a super smooth surface and refined complexion. Apply to slightly damp cotton wool; use at night before your choice of serum and moisturiser for best results. Implementing these three steps will help cleanse away pretty much anything…maybe not your sins, but we can guarantee the most angelic fresh-looking skin you have ever had.
"
Getting your products in the proper order will mean you are cleansing effectively and doing your part in maintaining your skin's natural balance of oils and removing any excess dirt, leaving you with a clean and fresh complexion.

"
Cleansers
Natural cleansers