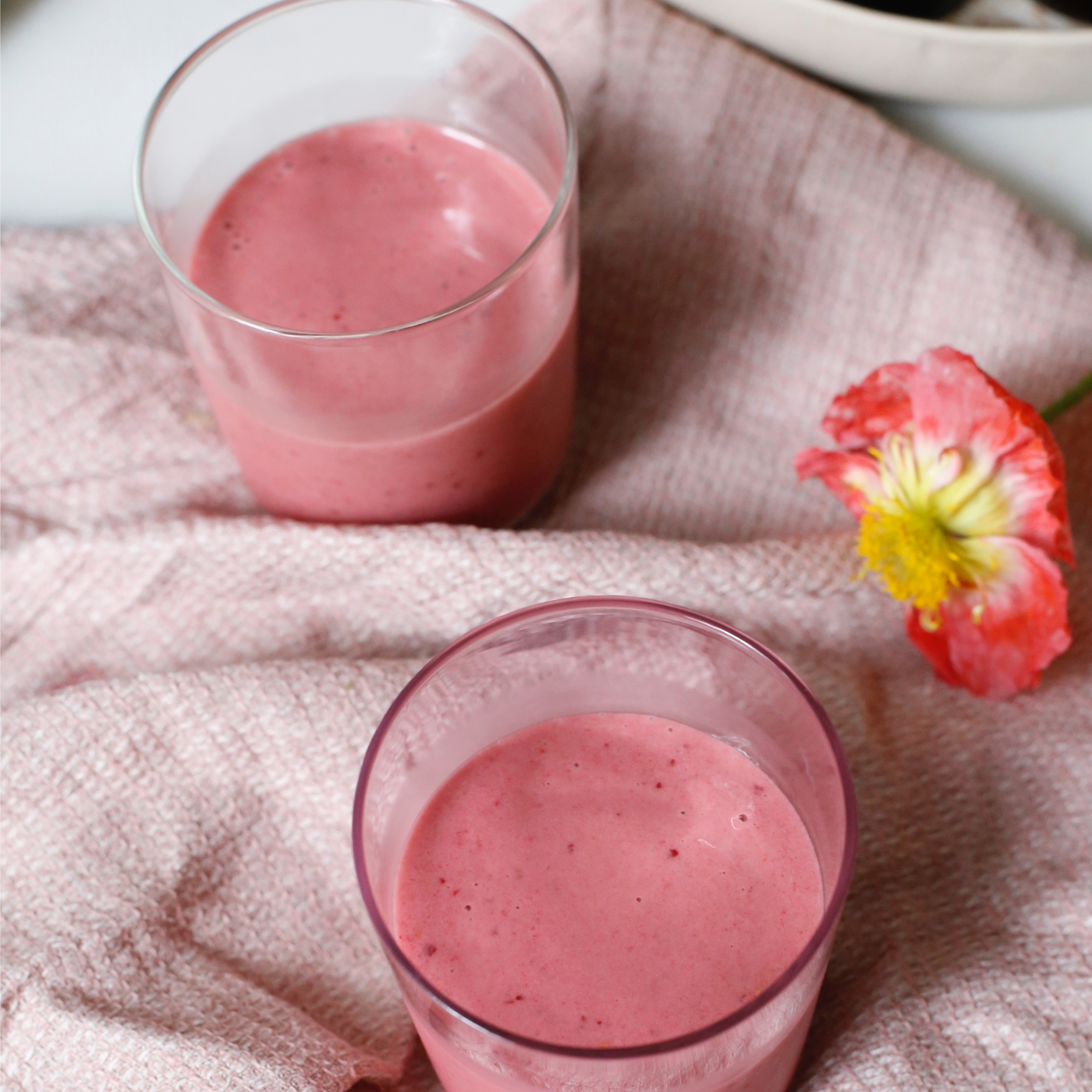 Festival Pick: The Hangover Cure Smoothie
Having a bit too much fun at Splendour In The Grass? Or just feeling like a beauty boost from the inside out? Say no more! This smoothie is just the right amount of sweet, tart and pink to help you feel radiant and your best self again...
Combine wild pure cranberry juice for a hit of vitamin C, E and antioxidants, banana for some complex carbohydrates to give you energy, coconut yoghurt for some probiotics and Superfeast's Beauty Blend to ignite your inner radiance.
This blend has been specifically created for it's amazing ingredients and subtle flavour (just incase your tummy is a little touchy). Beautiful Schisandra, Logan and Goji berries combined with crushed pearl aim to enliven the body's purification pathways and organ systems, as well as promote hormonal balance and all over skin radiance.
Ingredients (Makes 1 large smoothie or 2 small ones)
- 3/4 cup coconut milk (or your favourite milk)
- 1/4-1/2 tsp Superfeast Beauty Blend
- 1 medium banana
- 1/2 cup frozen raspberries
- 1/2 cup frozen cherries
- 1/4 cup pure wild cranberry juice
- 3 tbs coconut yoghurt
- Sprinkle of hemp seeds
Method
1. Combine all ingredients into the blender
2. Blitz until nice and smooth
3. Pour into your favourite glass and top with a sprinkle of hemp seeds or a slice of dehydrated citrus.
Vegan // Dairy Free // Refined Sugar Free // Gluten Free // Vitamin C & E // Healthy Fats
Per Serve Energy:2360kJ Protein:6.5g Fat:29.2g Sat Fat:25.4g Carbs:27.5g Sugars:19.4g Sodium: 38mg
Shop Elixirs & Tonics Now