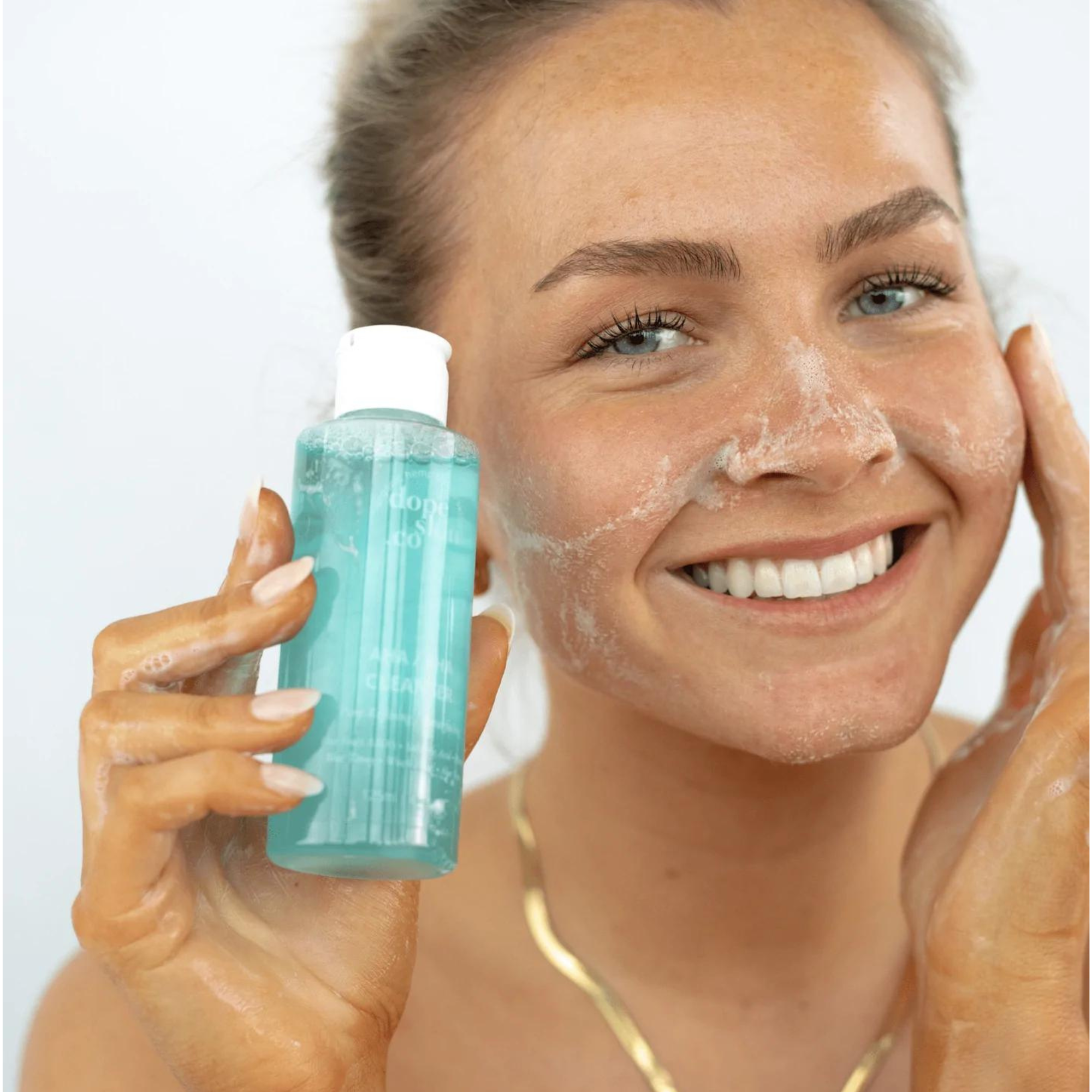 At-Home Treatments For Reducing Melasma/Hyperpigmentation
Melasma, also known as hyperpigmentation, is a very common skin concern that many of us face and can occur naturally for a variety of reasons. The three leading causes are sun exposure, hormonal fluctuation and acne scarring - the good news is that it is a very treatable condition.
All you need is a little knowledge and a selection of the right products to be able to easily tackle discolouration and scarring, leaving you with a gorgeous glow, healthy complexion and even skin tone.
Active ingredients are the big powerhouse that fights hyperpigmentation at the source. You want to look for products that contain either a chemical exfoliant or melanin blockers; some will even have both! Vitamin C is always at the top of the list when addressing hyperpigmentation. Vitamin C is a powerful inhibitor of the enzyme responsible for pigmentation, which works to restore your skin's natural balance and reverse the signs of sun damage. It also fiercely protects your skin from free radicals and general environmental pollution.
The Scout Cosmetics Vitamin C Brightening Serum is one of our all-time favourite products and a game changer when it comes to reducing discolouration. With potent indigenous ingredients, including Kakadu Plum, which boasts the world's highest content of Vitamin C, this natural active smoothes fine lines and soothes imperfections. It also contains Rosehip oil concentrate, full of rich omegas and Vitamin A that fades pigmentation, marks or blemishes and promotes collagen production for firmer skin. This really is a magic multitasker! Simply apply a few drops post-cleanse morning and night and prepare for brighter, tighter skin.
Hyperpigmentation can frequently be caused by eczema or other skin sensitivities resulting in dryness, flakiness or itchiness. Maintaining a gentle but effective form of hydration is critical to combat these symptoms.
The Retreatment Botanics Kakadu Brightening Serum is infused with aloe leaf and the hero to dehydrated skin, hyaluronic acid; these calm irritation and manage your natural oil production levels, stopping blemishes from occurring in the first place. Apply before your choice of moisturiser for an extra layer of protection to quench any pigmentation thirst.
If you prefer a gel texture, especially in the hot summer months, then the Scout Cosmetics Skin Perfecting Radiance Gel is the one for you. Made with a mixture of natural, antioxidant ingredients like Lili Pili, Emu Apple and Licorice that contain clarifying properties by enriching your skin with Vitamin C. The advanced multifunctional complex of Australian superfruits targets sensitive areas and prevents the signs of premature ageing. For many, hormonal changes relating to the menstrual cycle can mean that your skin flares up at particular times of the month. This radiance gel works well as an intensive mask treatment that can be worn overnight whenever you need it. You will wake up with beautiful fresh feeling and vibrant-looking skin.
"
All you need is a little knowledge and a selection of the right products to be able to easily tackle discolouration and scarring, leaving you with a gorgeous glow, healthy complexion and even skin tone.

"
Another way to treat hyperpigmentation at home is with a chemical exfoliant; the way it works is to gently remove dead skin cells, clean out clogged pores and give you a clear, even surface.
The Dope Skin AHA BHA Cleanser is a combination of fruit actives that each have important roles in treating unhappy skin. AHAs are a compound of acids, such as lactic acid, citric acid and glycolic acid; these penetrate the surface of your skin to encourage cell renewal to help achieve plumper, smoother skin. BHAs, on the other hand, target excess oil by directly absorbing it, making it suitable for those who frequently experience breakouts or blemishes without stripping the skin. The BHAs are antibacterial and calm any inflammation with their potent healing qualities.
When introducing actives to your skincare regime, start with smaller amounts to gradually allow your skin time to get used to it and reap the benefits. Coincide exfoliation and vitamin C with regular SPF usage as an extra barrier to external pollutants, and you will be well on your way to conquering the appearance of dark spots, healing scarring and counterbalancing any inflammation.
Scout Cosmetics & Skincare