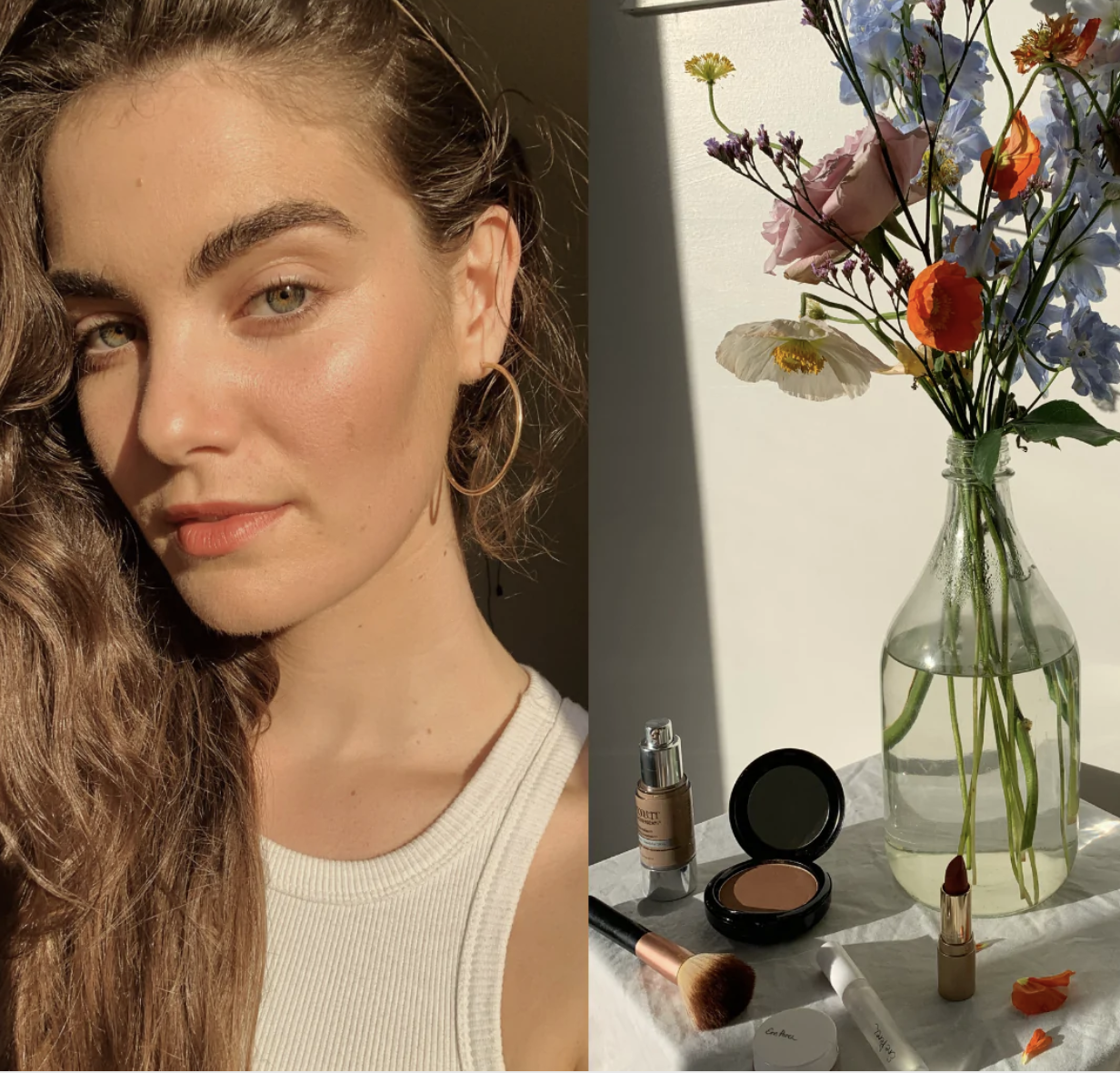 How to get the French Girl Makeup Look
French women have a special approach to beauty. Subtle and always magnetic, the beauty is often flawless and always natural. It's hard not to be intrigued by their minimal yet perfect, makeup, lit-from-within skin, and effortless hair. Arguably, every beautiful girl's goal is to walk around looking like they flawlessly woke up like this. So what's their secret? For one, you don't have to go to France to adopt their Parisian ways when it comes to makeup. You just have to use less of it.
Enhancing features is the way most French women will approach their make-up. Priming the skin with high-quality products and then applying the casually cool makeup.
We called on worldly beauty Sophie Haber to take us through her interpretation of French beauty with a selection of make-up products from the Loyal Crush beauty cabinet.
MEET THE MUSE
SOPHIE HABER
Sophie is a storyteller in the many shapes and forms that mold from her passions. She is inspired by her travels, the wilderness, and the senses. The first cocoon of storytelling came through her photos as she would weave together these elaborate tales through imagery. As her world began to expand and her feet took her places deeper into the unknown her experiences became stories. Words found the rhythm and took shape.
"Adorn yourself daily! Queens adorn yourselves in your finest attires, even if that means you are not leaving the house for weeks on end. There is something magnificent about dressing yourself in the clothing you only wear on "special occasions". Take that term out of your vocabulary, dust off those dying pieces, and dance. Layer your pearls, your gold necklaces, your family heirlooms, put on that red lipstick, paint those cat eyes, and wear those heels in your bubble bath. Dine in your finest china and your most treasured bowls! Light the candles for every meal and turn up your holiness!"
- Sophie Haber
DRAW ATTENTION TO ONE ASPECT OF YOUR MAKEUP
French women will mostly choose one special part of the face to highlight, whether that be a vibrant lip or dramatic eyes with a smokey lid.
The signature red lip is a staple French look, it adds chic, drama and can be worn with jeans and a t-shirt, as well as a cocktail dress. Often you can wear a red lip with a clean face and very little other makeup.
Less is more when it comes to the French approach!
GET YOUR NATURAL BASE
For Sophie's look, we choose Scout Healthy Glow Fluid Foundation and Créme Compact Foundation to create a naturally luminous skin base. Scout Cosmetics are all organic and use scientifically proven formulas to create make-up products that will nourish the skin and are safe for sensitive skin types!
Go light with your application, the French way is to let their natural beauty shine through and not be too perfect. Make up should have a little lived-in feeling to it. It's all about looking healthy and vibrant.
GO BOLD WITH YOUR LIPS
The quintessential French red lip originated in 1944, where it became the epitome of Parisian chic with the highly pigmented matte style.
For Sophie's look, we called on the high-performing Axiology Lipstick 'Strength'. With its bold red and classic gold casing, this lipstick truly pops.
TAKE EXTRA-GOOD CARE OF YOUR LASHES & BROWS
Clean up brows with the Ere Perez Aloe Brow Gel and keep lashes light and natural. The goal is to look well kept and but not too well done.
"
"Don't try to lessen yourself for the world; Let the world catch up to you."~ BEYONCE

"
Start your French Girl Make Up Look with Scout Foundation
This oil-free Organic Healthy Glow Fluid Foundation is bursting with Rose and Grapefruit's natural Vitamins and Antioxidants, revealing a healthy-looking, more radiant complexion.