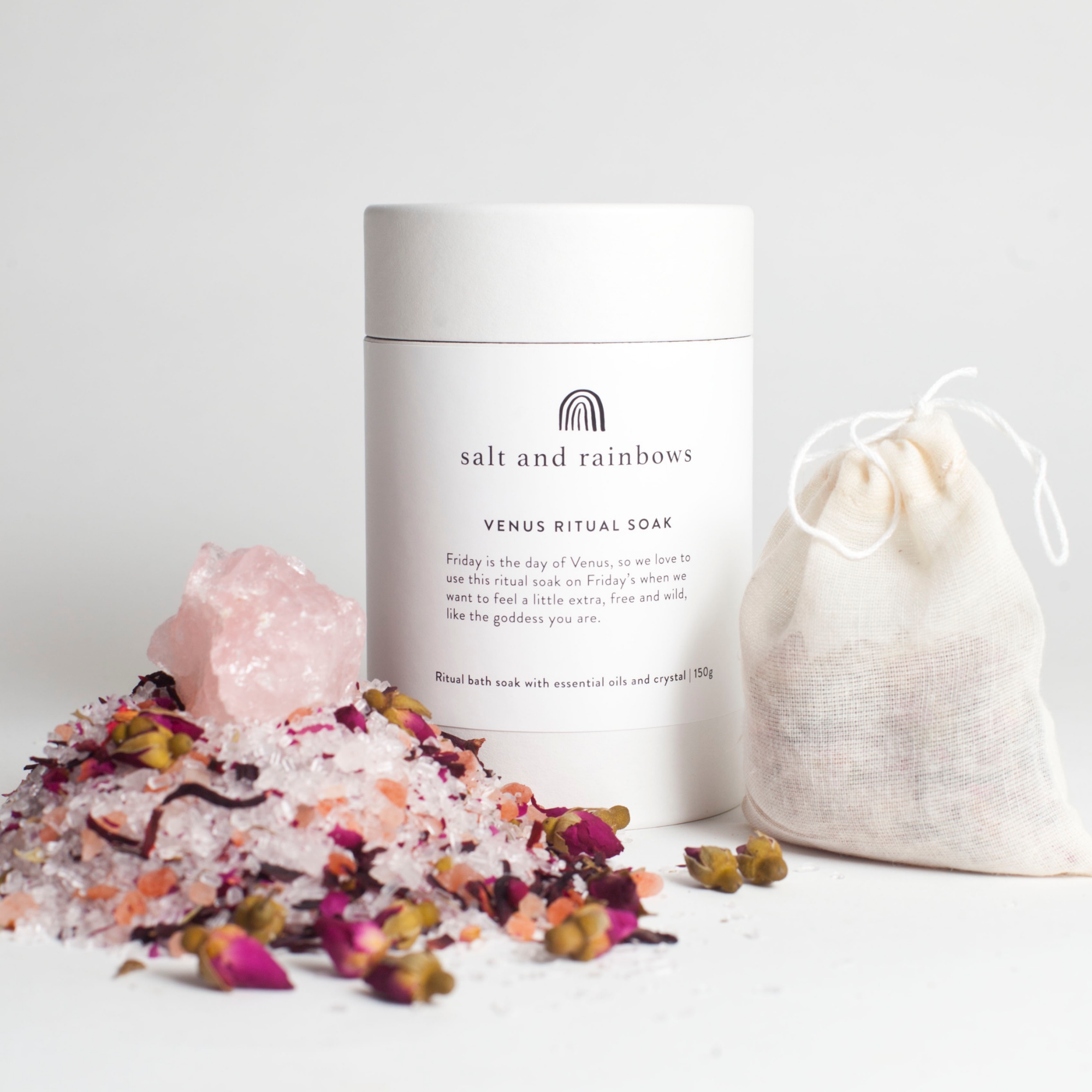 How to Create The Ultimate At Home Spa Experience
"A healthy self-love means we have no compulsion to justify to ourselves or others why we take vacations, why we sleep late, why we buy new shoes, why we spoil ourselves from time to time. We feel comfortable doing things which add quality and beauty to life"
- Andrew Matthews
How do we add extra self love, ritual and beauty into our world? With a regular luscious at home spa experience that ticks all the boxes of self care and makes us glow from head to toe!
Spoil yourself with an artfully created at home spa experience. Do your nails, run the bath, turn up the music and relax!
We have put together our top ways to enjoy your very ow home spa experience.
Soak In A Hot Bath
Your brain and nervous system can benefit from bathing. Submergence in water can reduce pain and inflammation and also cal the nervous system, reducing the levels of stress and anxiety in the body and improving your mood. Hydrotherapy can help people who suffer from multiple sclerosis as the temperature and pressure of the water gently relieves the spine of pain and discomfort. Add extra medicinal super power to your bath with the addition of bath salts.
Brew A Medicinal Hot Chocolate
Brew yourself a high vibe hot chocolate with the addition of herbal elixir powders that will set off a magical tone to your at home spa experience. An overall relaxing effect it offered to the body ad mind through the action of botanical and herbal blends. Used for thousands of years by cultures around the world, herbs offer deep healing and assist in managing the stresses of every day life with their ancient wisdom. Weave nature into your life with adaptogenic elixir powders, medicinal mushrooms and vibrational essences.
Enjoy Self Massage
Taking the time to perform self massage when applying body oil is an act of love, a way to respect your mind, body and spirit, and treat them with the care they deserve. It is also a way to keep yourself in optimal health and balance, via the skin, with the skin being a major organ and vehicle to reach our internal organs. The skin is both a protective shield and a gateway to nourishing our bodies through our pores. Self-massage brings you back in balance, whatever you're experiencing. It increases circulation, stimulates organ function, helps your body detox and improves sleep. It also has many other potential benefits, such as slowing ageing, nourishing your skin or preventing injury. It's one of the most effective ways to calm modern life-induced anxiety, as well as leaving your skin looking smooth and radiant.
Apply a Face Mask
Face masks don't just offer results that improve the overall appearance of your skin, they can also be quite therapeutic. When they're infused with aromatic essential oils like mint and rosemary, a face mask can lift your spirit by stimulating your sense. Using a face mask should be treated as a luxury. Applying your face mask during hot bath light some candles and let the magic of the mask begin to work. You'll be drawn into a wonderful, sensory experience that will not only relax the mind and spirit but will also leave you wit fabulous looking skin.
Burn An Abundance Candle
Let your intention with a candle for abundance. Infused with lemongrass essential oil, a swirl of lemon verbena and a bold finish of cedar wood, vanilla and musk. The Abundance candle is made with love and crystal magic. Each crystal has been infused in wax during the creative process and then added to the candle so the maximum benefit of these magical crystals can be enjoyed. The candle is made with a soy blend wax and all fragrances and wax used is vegan friendly.
Massage with Gua Sha
A beauty tool with ultimate therapeutic benefits. This face massage stone encourages radiant, healthy skin. Crafted with authentic clear quartz, the luxurious tool adjusts to the natural contours of your face to sculpt & lift. By gently massaging over your skin, it stimulates lymphatic drainage and kickstarts micro-circulation. Based on the Chinese technique of Gua Sha, make this part of your beauty routine and receive anti-ageing benefits and a natural facial lift!
Rest With Magnesium Spray
With 100% essential oils of lavender and chamomile this magnesium oil spray is the perfect way to end your day and create space for restful sleep. In addition to lavender and chamomile being well known sleep-inducers, this combination will help to reduce stress, anxiety and depression + boost skin health. Magnesium spray is commonly used for muscle and joint pain, relief from cramping and to ease stress and anxiety.
The magnesium oil is sourced from the ancient Zechstein seabed and extracted using sustainable technology from an underground layer of salt located approximately 1600 meters below the surface. The Zechstein Sea existed during the Permian era approximately 250 million years ago and is believed to be the most pure source of magnesium and other trace minerals.
Practise Positive Affirmations
Practicing positive affirmations can be extremely simple, and all you need to do is pick a phrase and repeat it to yourself. You may choose o use positive affirmations to motivate yourself, encourage positive changes in your life, or boost your self esteem. If you frequently find yourself getting caught up in negative self-talk, positive affirmations can be used to combat these often subconscious patterns and replace them with more adaptive narratives. Every purchase from Loyal Crush receives an Affirmation card. Made for you to keep and place in a visible position to affirm positivity into your life.
"
Spoil yourself with an artfully created at home spa experience. Do your nails, run the bath, turn up the music and relax!

"
Our Top Home Spa Experience Products