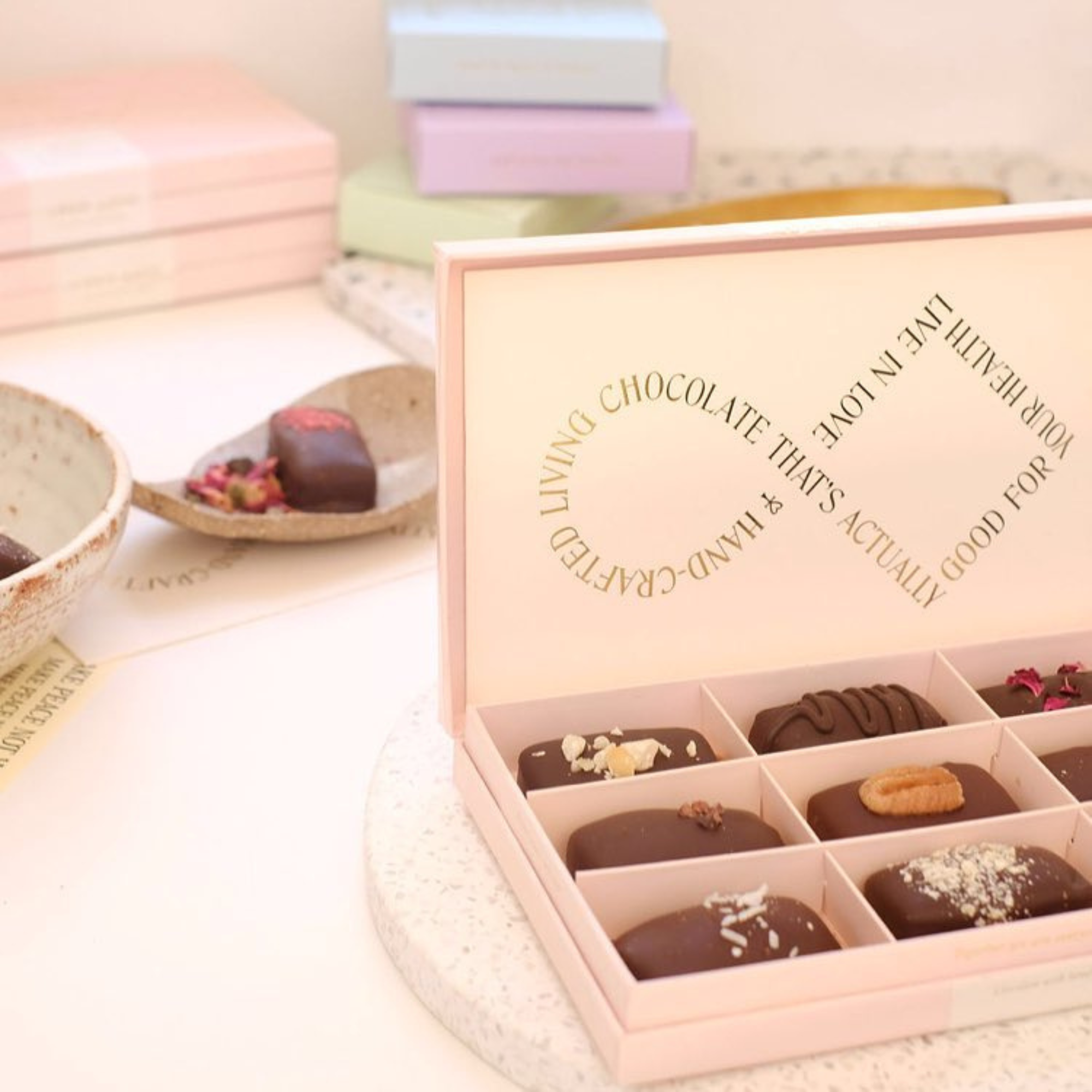 The Best Christmas Presents Under $50
Christmas presents don't have to break the bank. There are so many ways to gift something thoughtful, beautiful and festive. From colourful, fun make-up and pampering essentials to delicious treats and tonics, you can show a lot of love and generosity this Christmas from our carefully curated collections.
A little aromatherapy can work wonders on the body, mind and soul. Give someone the opportunity to reset in time for the New Year and jump into 2023 centred and ready for anything! The Orchard Street Rose Quartz Gua Sha is a fabulous present.
Gua shas are all the rage right now, and for a good reason. This tool helps drain toxins, relax facial muscles, and boost collagen production, a terrific trio. Getting into the regular habit of using a gua sha works wonders on skin tone and contouring; it is also an incredibly therapeutic practice, ideal for after a shower or bath.
In conjunction with some self-love and stress alleviation, let your friends and family surround themselves with beautiful aromas to help them unwind.
The Orchard St Patchouli Incense is a great stocking filler; natural fibres, including stems, leaves, flowers and herbs, help create a grounding sensation that eliminates negative feelings and relieves a troubled mind.
Nothing feels better than having fresh nails during the summer when sandals or bare feet are the only way to go. The < a href="https://www.loyalcrush.com/collections/cuticle-hand-care/products/bare-hands-dry-gloss-manicure-kit"> Bare Hands Dry Gloss Manicure Set nourishes your nails and gets them ready to be on show. Displayed in a gorgeous vegan leather case, the polisher and cuticle oil pen gives a natural shine to your nails and nail bed, preventing chipping and conditioning your fingertips.
Combine this with the hottest nail colour around, the J.Hannah Polish in Akoya is gives the perfect 'glazed doughnut' finish for a subtle shimmer and clean, neutral tone. Or, if you want to gift a little more colour, we are loving the brand new Gamay Glacé Tint. The latest from J.Hannah's creations, keep it light or watch the pigment darken with multiple coats; this holiday hue is reminiscent of a heart-warming glass of pinot or a mouth-watering melted granita, yes please.
Loco Love will be our forever favourite, and their delicious range of live-giving chocolates and adaptogenic tonics makes for a pretty perfect present. The harmonious balance of tonic herbs and adaptogens makes for a tasty treat as well as a healthy, happy tummy. Each chocolate comes in the most mesmerising packaging; they always look good as a gift or offering at any festive gathering! Choosing which flavour will be your hardest challenge; if that's the case, we suggest going for the Lovers Box, an assortment of nine of their most popular choices.
If you are doing a Secret Santa this year, why not have fun creating your little bundle that you will be proud to gift your lucky recipient! Everybody loves a good bath, and the Sweet Spot Eco Glitter Bath Bomb makes it all the more enjoyable. Infused with sweet orange, bergamot and lavender, it foams up to create luxurious feeling bubbles whilst helping relax sore muscles and ease any tensions - glamourously, of course.
Pair this with the Flavedo Albedo Berry Bronze Eyeshadow; its velvety texture means it is long-wearing with a magical matte finish, ideal for the coming New Year parties or a night on the town with the girls. Let the festivities begin!
Check out the rest from our
Under $50 Collection
in time for Christmas!
"
Let the festivities begin!

"