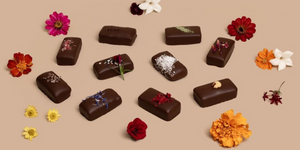 Loco Love
Chocolate that's good for you, chocolate that will take you higher.

Loco Love is a delicious, vegan chocolate enhanced with tonic herbs to promote health and wellbeing.
THE EDIT
Discover The Benefits Of Mindfulness: Meet Chibs Okereke, Meditation Teacher And Burnout Coach
Chibs Okereke is a meditation teacher and burnout coach who has dedicated his life to helping individuals overcome stress and burnout through mindfulness practices. Chibs is a graduate of the Unive...
Read more