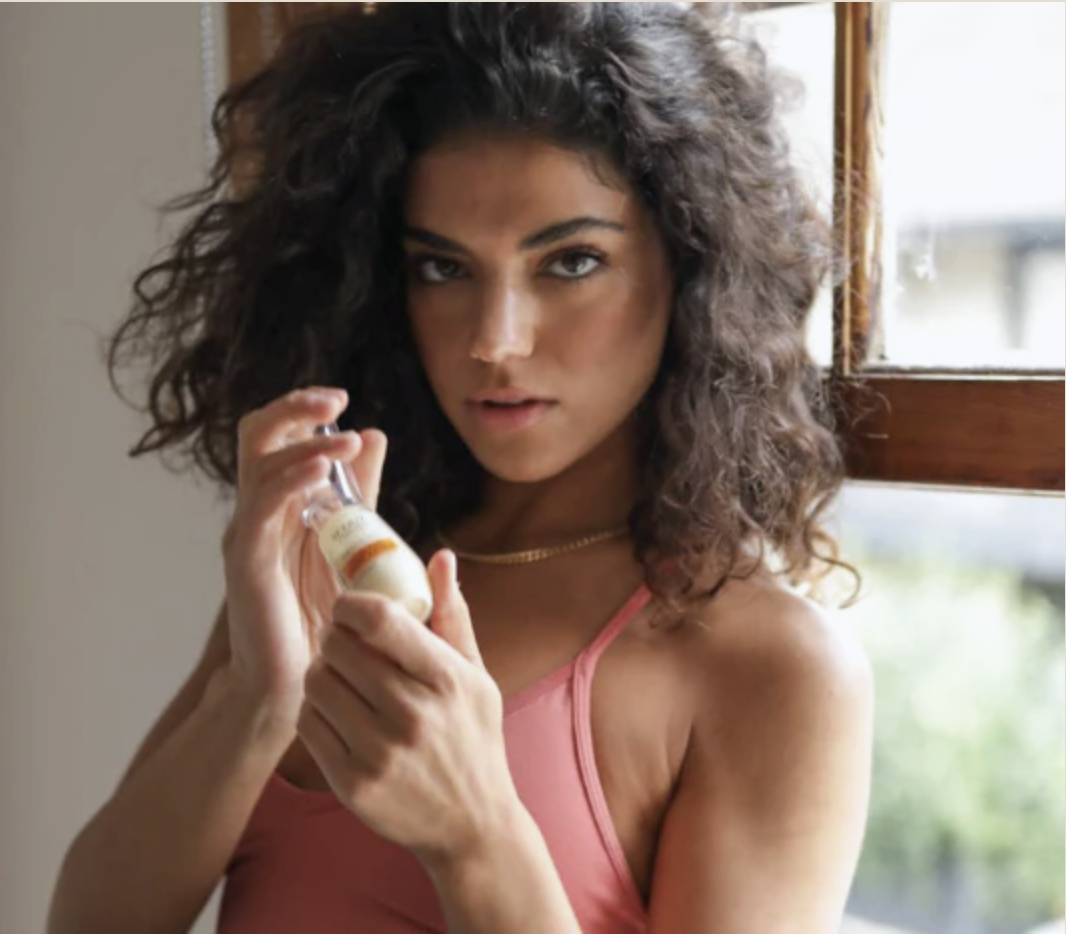 THE ESSENTIAL DAILY SERUM AND HOW TO USE IT
There's a reason why vitamin C serums have become so popular: Vitamin C is a potent antioxidant with incredible benefits for skin health. It can boost your circulation, brighten your skin, help to heal surface damage, stimulate collagen production, and even scavenge free radicals to prevent the onset of fine lines and wrinkles. The best news is that many dermatologists recommend vitamin C serum for all skin types.
GET THE LOW DOWN ON SCOUT'S BRIGHTENING SERUM...
We're getting the low down on Scout's Brightening Vitamin C Serum with it's potent blend of Kakadu Plum, Turmeric & Rosehip and what makes this such a potent and rejuvenating serum.
Though a natural vitamin C serum could undoubtedly take your skin care routine to the next level, there's some confusion surrounding the correct use of these serums. Specifically, there's a bit of controversy in the skin care world over whether vitamin C serum should be used in the morning, in the evening, or both.
Let's discuss!
A.M.
The light texture and fast-absorbing properties of serums make them ideal for layering underneath moisturizer, makeup, and other products. This, along with the benefits of Vitamin C for skin, is probably why many of us are tempted to use our vitamin C serums during the day.
Generally speaking, these kinds of serums should be safe and suitable for daytime use. Some dermatologists recommend applying a vitamin C serum in the morning in order to prevent damage from free radicals that can occur throughout the day.
If you do choose to use your serum in the morning, you'll need to follow up with a layer of broad spectrum sunscreen, with an SPF of 30 or higher.
It's worthwhile to note, if you have sensitive skin, you might want to steer clear of vitamin C serum during daytime hours. In some cases, higher concentrations of vitamin C could make sensitive skin more prone to irritation and sunburn.
If your skin tends to be reactive to products that contain retinol and similar ingredients, we recommend using your vitamin C serum as a PM-only product.
P.M.
Even if you don't have sensitive skin, we recommend that all skin types use their vitamin C serum before bed. Your body undergoes its natural repair process while you're asleep, and the vitamin C will make its strongest impact on your skin during this time. It'll also absorb into your skin most effectively after you've cleansed and exfoliated, so it makes sense to apply it during your nighttime routine.
When you use your vitamin C serum during the night, you'll also avoid the risk of photosensitivity, which can occur in some cases with daytime use. As with any potent vitamin concentration used at night, it's wise to follow with SPF before you step outside the following morning.
A.M AND P.M.
The directions for most vitamin C serums will tell you to use only a drop or two of the product; this is because a little bit of vitamin C serum goes a long way.
There's a limit to how much vitamin C your skin can absorb in a day, so any extra product that you use will go to waste.
In summary: if you know you're using a product with a higher concentration of vitamin C, once-per-day application is all you need. On the other hand, if you're using a gentler product with a lower concentration of vitamin C, you might see extra benefits from applying it twice per day, both AM and PM.
"
Don't forget that healing takes time. Don't expect to try meditation and a new skincare line and end up with perfect skin in a week. Give yourself the gift of time and patience. The body is a complicated, miraculous system and each body processes change in its own time

"
Scout Cosmetics
High performing, natural products that are the perfect combination of meticulous research and innovations in science. Using Peptides, Hyaluronic Acid, Niacinimide + vitamins and botanicals to create profound skincare that really makes a difference.