Vegan Lip Balm
Vegan lip balms to soothe dry lips and add colour and moisture throughout the day.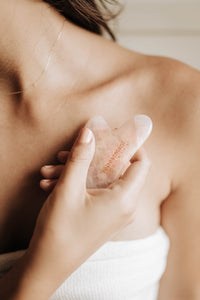 THE EDIT
Discovering the Perfect Gua Sha Gemstone for You
<p>Gua Sha, an ancient healing technique originating from traditional Chinese medicine, has gained popularity in recent years for its numerous benefits for the skin and overall well-being. On...
Read more