Vitamins & Powders
Essential daily vitamins, formulated by naturopaths, compounding chemists, medical professionals and micro-biologists to support a holistic wellness journey.

Using only the highest quality ingredients to deliver optimal bioavailability and ensure nutrients are readily absorbed by the body.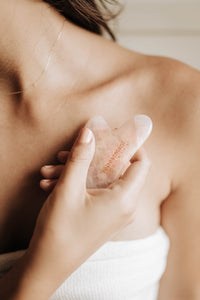 THE EDIT
Discovering the Perfect Gua Sha Gemstone for You
<p>Gua Sha, an ancient healing technique originating from traditional Chinese medicine, has gained popularity in recent years for its numerous benefits for the skin and overall well-being. On...
Read more